Polygon 2.0 Unveils Game-Changing Upgrades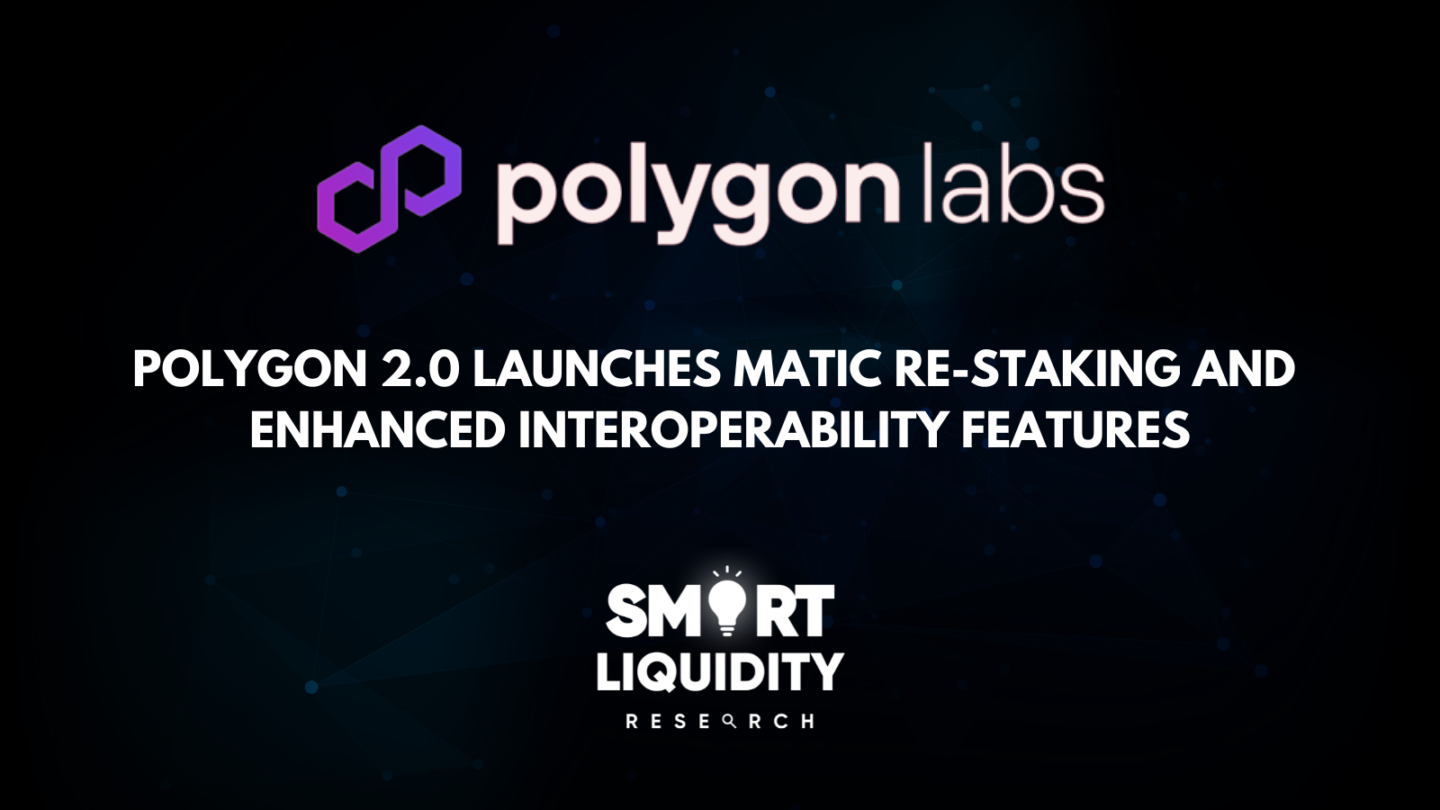 Polygon, a leading Ethereum scaling solution, has unveiled Polygon 2.0, a major upgrade that introduces Matic re-staking and a groundbreaking interoperability layer.
Polygon 2.0 Unveils Game-Changing Upgrades
With the introduction of Matic re-staking, Polygon 2.0 aims to enhance the ecosystem's sustainability and decentralization. Users can now stake their MATIC tokens directly on Polygon, earning rewards while contributing to the network's security and stability.
The new interoperability layer is set to unlock unprecedented possibilities for cross-chain communication and collaboration. By bridging different blockchains, Polygon 2.0 enables seamless transfer of assets, data, and liquidity across multiple networks, fostering a more interconnected and efficient decentralized finance (DeFi) landscape.
The integration of Matic re-staking and the interoperability layer significantly elevates the functionality and utility of the Polygon network. Users can now enjoy increased flexibility in managing their assets and access to a wider range of decentralized applications (dApps) and DeFi protocols.
Moreover, the upgrade reinforces Polygon's commitment to scalability and user experience. With lower fees and faster transaction times, Polygon 2.0 offers a compelling solution for users seeking a seamless and cost-effective DeFi experience.
The introduction of Matic re-staking and the enhanced interoperability layer marks a significant milestone for Polygon. By leveraging these innovative features, Polygon 2.0 propels the network's growth and paves the way for broader adoption in the rapidly expanding DeFi ecosystem.
Furthermore, the upgrade positions Polygon as a key player in the interoperability space, bridging the gap between different blockchain networks and promoting collaboration between decentralized platforms. This opens up new avenues for innovation and the development of robust DeFi solutions.
As Polygon continues to evolve and expand its capabilities, the community eagerly anticipates the transformative impact of Polygon 2.0. With its focus on sustainability, interoperability, and user-centric design, Polygon is poised to play a pivotal role in shaping the future of decentralized finance.
CONCLUSION
Polygon 2.0 represents a major leap forward for the Polygon network, introducing Matic re-staking and a groundbreaking interoperability layer. This upgrade not only enhances the functionality and scalability of Polygon but also unlocks new opportunities for cross-chain collaboration and innovation within the DeFi space.