Top Ledger Blockchain Extension for Chrome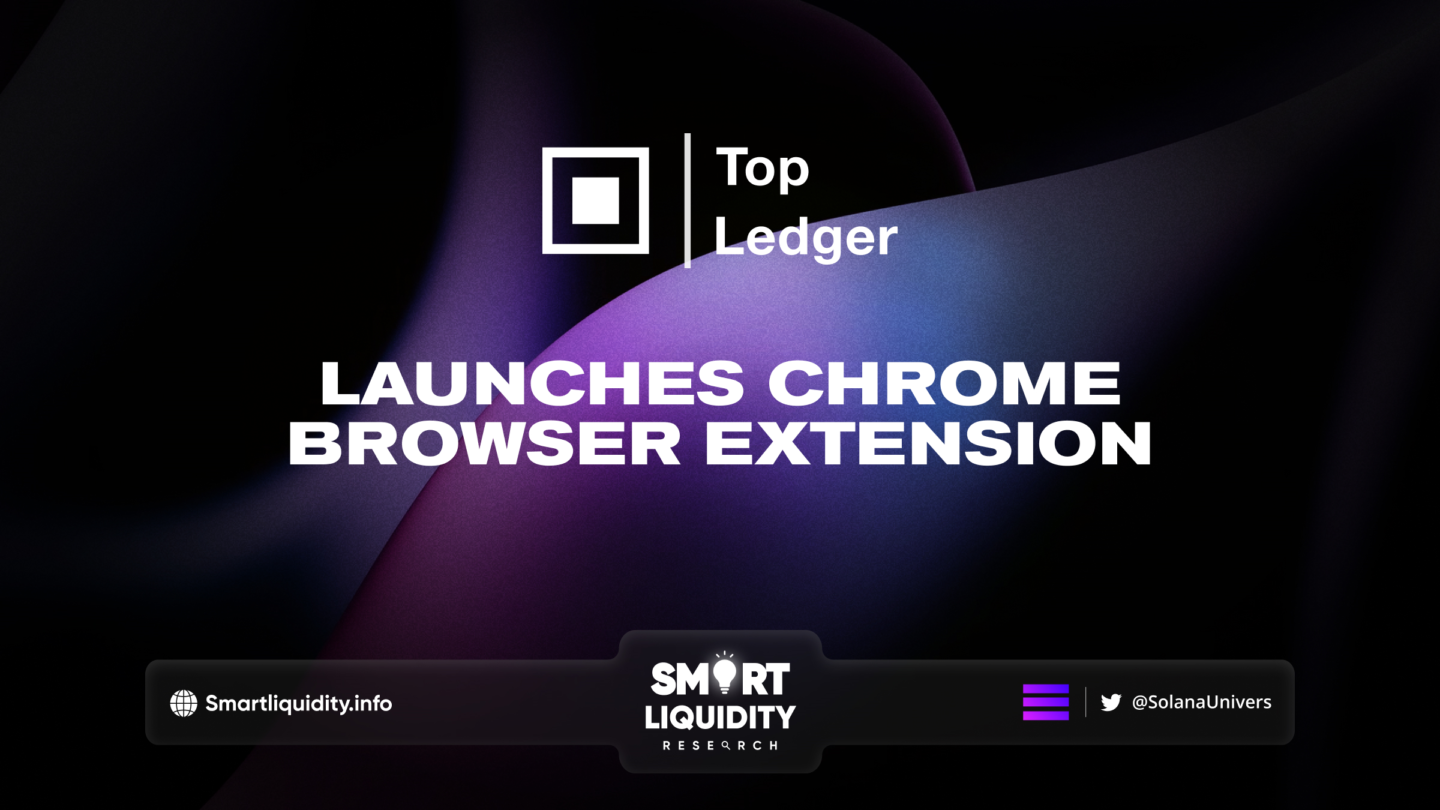 Unlock a new realm of possibilities in exploring the Solana blockchain with Top Ledger's cutting-edge Chrome browser extension.
Top Ledger's Revolutionary Blockchain Extension for Chrome
Top Ledger's blockchain extension for Chrome transforms user engagement with the Solana ecosystem, prioritizing security.  Let's delve into the remarkable features and functionalities offered by Top Ledger's end-to-end blockchain extension.
Unleashing the Power of Top Ledger
Top Ledger's transformative Chrome browser extension, available for free on the Chrome Web Store, empowers users to delve deeper into the Solana blockchain. By seamlessly integrating with your Chrome browser, this extension opens doors to a world of blockchain exploration, allowing you to unlock valuable insights and participate in various Solana-powered activities.
This groundbreaking extension offers an intuitive user interface enabling effortless Solana blockchain navigation. With a few clicks, users can gain access to a plethora of information, including transaction history, smart contracts, decentralized applications (dApps), token balances, and much more. The extension acts as a gateway to explore the diverse array of projects built on the Solana network.
Enhanced Security and Privacy
Top Ledger prioritizes the security of your digital assets and personal information. The extension incorporates robust encryption protocols and secure key management systems to ensure the utmost protection for your private keys. You can confidently explore the Solana blockchain, knowing that your sensitive data is shielded from unauthorized access.
Real-Time Updates and Notifications
Stay informed with real-time updates and notifications provided by Top Ledger's Chrome extension. Receive instant alerts about new transactions, token transfers, and important events occurring on the Solana blockchain. This feature keeps you up to date with the latest developments, ensuring you never miss out on crucial opportunities within the Solana ecosystem.
Simplified Transaction Management
Managing transactions on the Solana blockchain has never been easier. Top Ledger's extension streamlines the process by offering a user-friendly interface to initiate, track, and monitor transactions. You can effortlessly send and receive Solana tokens, interact with smart contracts, and participate in token swaps, all within the familiar environment of your Chrome browser.
Top Ledger values user feedback and continuously strives to enhance the extension's functionalities. By actively engaging with their community, they gather valuable insights to optimize the user experience and address any concerns promptly. Your feedback plays a crucial role in shaping the future development of the Top Ledger Chrome extension.
Conclusion
With the introduction of Top Ledger's free Chrome browser extension, exploring the Solana blockchain reaches new heights of convenience, security, and efficiency. Seamlessly integrating with your Chrome browser, this extension empowers you to navigate the Solana ecosystem effortlessly, providing real-time updates, enhanced security, and simplified transaction management. Embrace this groundbreaking tool and embark on a transformative journey through the Solana blockchain. Install the Top Ledger Chrome extension today and unlock a world of possibilities at your fingertips.
About Top Ledger 
Top Ledger allows Web3 growth, analytics & data science teams to create powerful dashboards from decoded solana program data. Analyse auto-generated sentiment, narrative & tag cloud charts from Twitter, Telegram & Discord data.
SOURCE
https://chrome.google.com/webstore/detail/top-ledger-end-to-end-blo/nkinmfenfjlhhaphmdmnjejcacaebmbd