VaporFi Partnership with Founder's CPA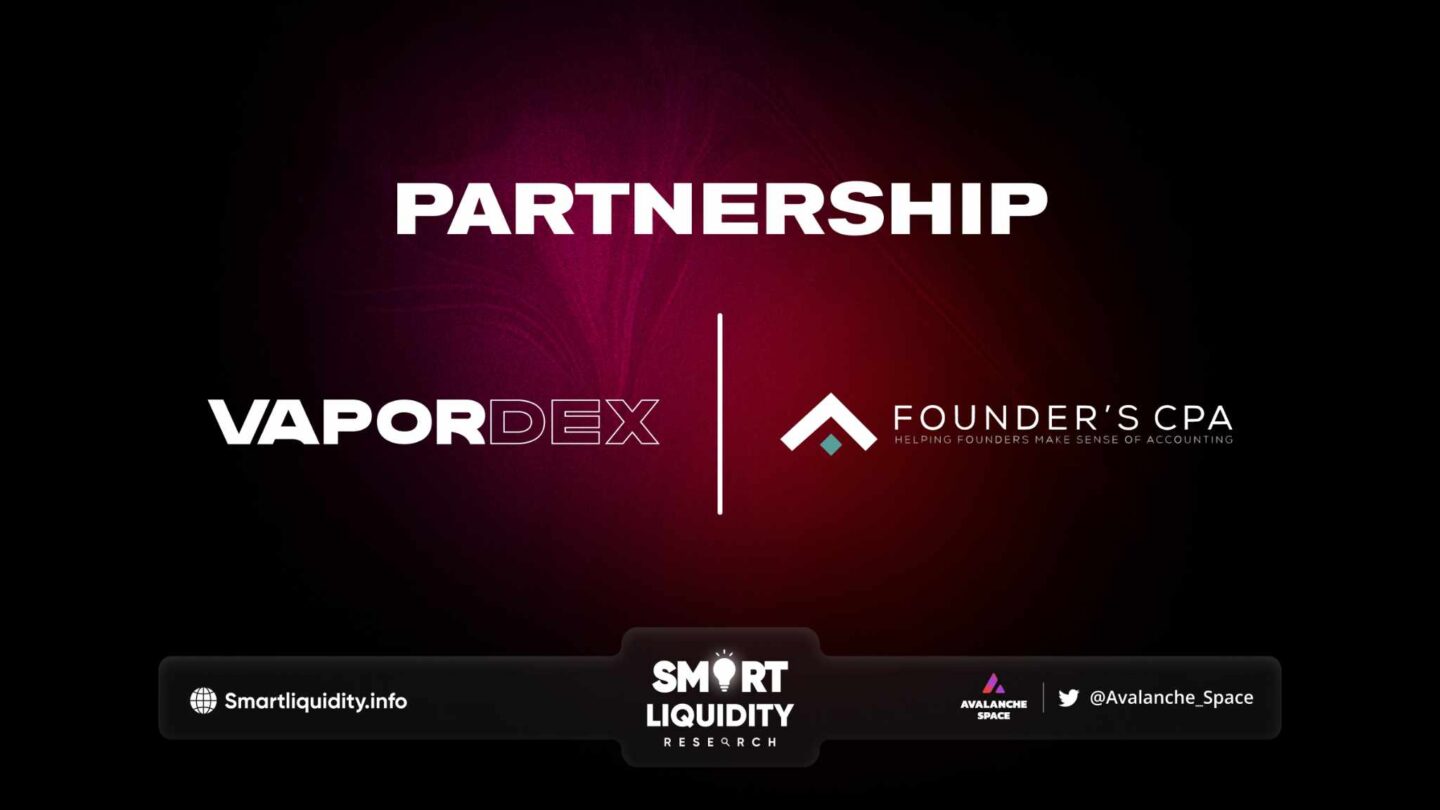 VaporFi Partnership with Founder's CPA a public accounting firm that provides personalized services to venture-backed startups with industry expertise in blockchain, cryptocurrency, FinTech, and SaaS.
With an "accounting department as a service" model that is both flexible and scalable, they combine technical capabilities across multiple resources into one service offering. Services include setting up crypto accounting systems, crypto tax calculations, and crypto tax planning. VaporFi Partnership with Founder's CPA
Benefits for VaporFi
Get ready to unlock a treasure trove of benefits, including promo codes, insider info on special perks, and an opportunity to engage directly with our esteemed partners, starting with Founder's CPA!
The first fifty Stratosphere members will get free access to the Crypto Hub! The Crypto Hub is Founder's CPA resource hub for all things related to crypto taxes.
About VaporFi
The World's Most Rewarding DEX, Automatically earn rewards that boost your savings just by using VaporDEX. Access the best rates using our built-in aggregators for swaps, bridging, and fiat on-ramping.
About Founder's CPA
Founder's CPA is a boutique accounting firm located in Chicago that focuses on outsourced accounting services for startups and small businesses. Service offerings leverage technology adoption and streamlined processes to deliver tailored accounting solutions to each one of their clients' unique needs.
SOURCE: https://medium.com/@VaporFi/vaporfi-x-founders-cpa-9ba26746d5b7