Kvants AI Partnership with YAYNetwork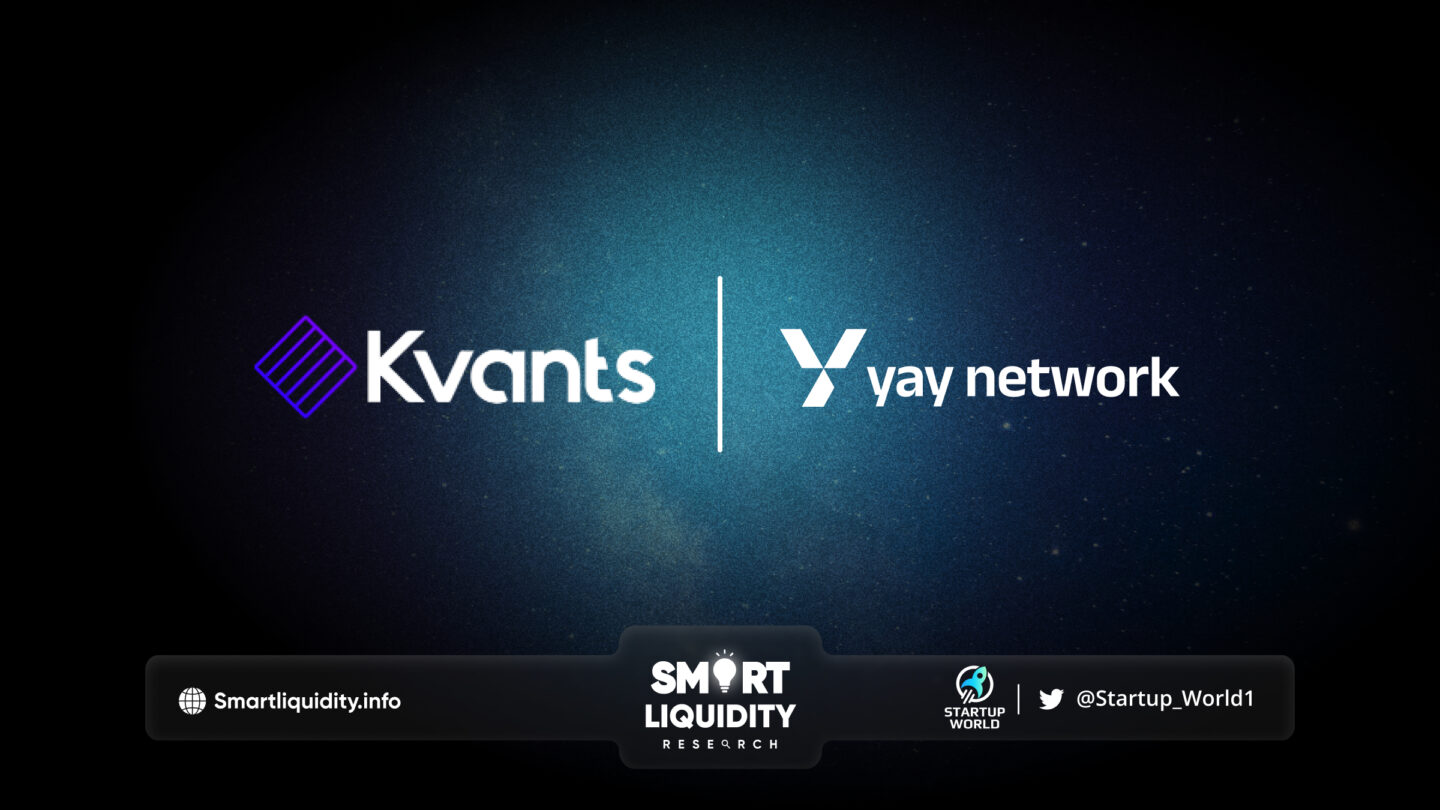 Kvants AI new partnership with YAYNetwork, a fundraising and accelerator platform for web3 businesses looking to scale their B2B sales.
Project Overview
YAY Network offers an impressive suite of essential services including advisory, business development, community growth, marketing, IT solutions, and market making. As they continue to grow and develop, YAY Network will be an instrumental part of their journey.
Beyond simply fundraising, YAY Network is positioned to support Kvants AI in various roles, providing comprehensive guidance through the execution phases. They are excited to onboard them as partners during these pivotal stages.
Guilherme Jovanovic, Founder and CEO at Yay Network, expressed his enthusiasm about this collaboration:
"It's an absolute delight to embark on this journey with Kvants AI. My optimism is fueled not just by their innovative product line but also by the stellar team propelling this venture forward. Their blend of visionary leadership, expert execution, and innovative minds truly personify the spirit of innovation. I am absolutely convinced that Kvants AI is one of the most promising, trailblazing projects to surface this year!"
About YAYNetwork
YAY Network is the thriving ecosystem specifically designed for ambitious entrepreneurs, set to revolutionize the world of fundraising and community building.
Their goal is to empower innovators by delivering a comprehensive, risk-free, and accessible launchpad experience, coupled with a cutting-edge marketing and advisory suite.
About Kvants AI
Kvants.ai is revolutionizing asset management with a decentralized platform that tokenizes top-performing AI-driven trading strategies developed by leading hedge funds. Their platform opens the door for retail investors to institutional asset management strategies via a fully-compliant, user-friendly NFT Tokenized Fund Subscription Model.
SOURCE:
https://kvants.ai/kvants-ai-x-yaynetwork-strategic-partnership-announcement/