BandZai INO on MoonStarter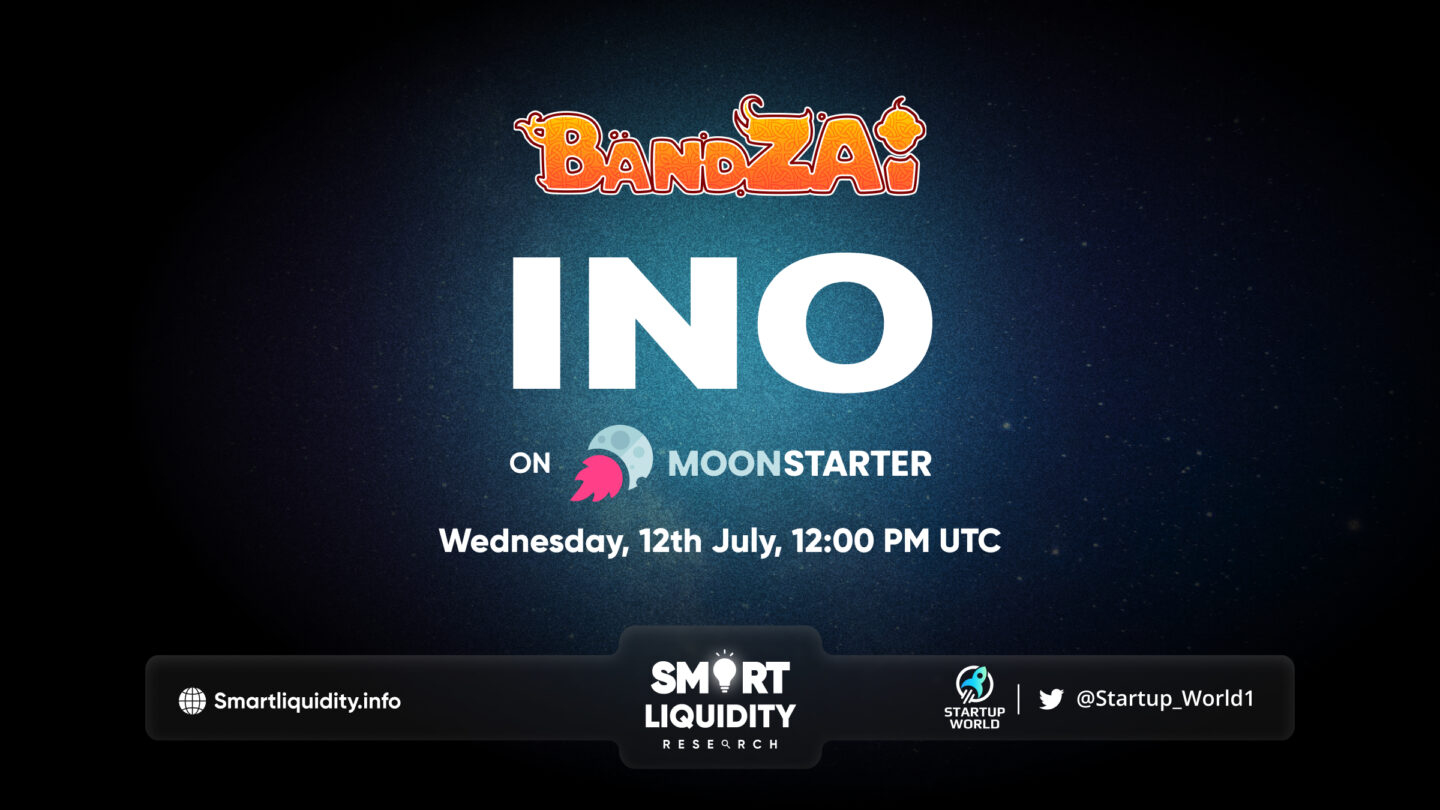 BandZai will launch its upcoming INO on MoonStarter, which would take place on Wednesday, 12th of July 2023 starting at 12:00 PM UTC.
What is BandZai?
Zaïs used to live simply and enjoy the small happy things in life, until something went wrong and the BandZaï curse was released. Since, while some Zaïs seem to be able to remain calm and wise and have mastered magic, others are more, let's say, agitated. Zaïs are witty and brawling little creatures, but if you can master them, you're in for a lot of fun and rewards on the BandZaï game!
Bandzaï is a play-and-earn, fully decentralized game where you get to level up and train your Zaï cards (NFTs) and earn $BZAI in the process.
In the game, buy Zaï eggs from a selection of 4 rarity levels. Hatch them and start fighting with your Zaïs in a unique element themed shi-fu-mi styled fighting system.
Earn $BZAI by winning fights and ranking the top daily and weekly leaderboards. Buy potions to rest or level up your Zaïs faster.
Train your Zaïs or get them to work as trainers or in a laboratory. Buy exclusive NFTs like training centers, Nurseries and Laboratories and earn even more by selling training, Zaï eggs and potions to other players.
Trade your Zaïs on our marketplace or Opensea. Your rarer and higher level Zaïs gain in value as their own piggy bank and earning power increase.
BandZaï integrates a scholarship system where both player and owner can earn from their scholar Zaïs.
The $BZAI token will be launched soon through a fair launch, with 24% distributed as LP farming rewards and 45% of the supply distributed directly to players in-game. $BZAI has a highly deflationary model as most in-game actions burn a part of the amounts spent.
INO Details
Contribution chain: BSC
Distribution chain: Polygon
Date: 12th of July 2023 at 12 PM UTC
Price per NFT:
Zaï founder edition collection of 100 exclusive NFTs — 100$
BandZai Centers— 10 Laboratories ($1000 each) — 20 training centers ($1000 each) — 2 Nurseries ($5000 each)
How to participate ?
Please refer to their Medium article explaining their Tier System to get more info on how to secure an allocation for the BandZai INO.
Galaxy Path: You need to start staking MNST by July 10th at 11:59 PM (UTC), at the latest or lock your tokens before whitelisting deadline. Your tokens must be staked until the whitelist results have been published.
Participants need to complete the Google Form HERE by July 10th at 11:59 PM (UTC).
Participants will also need to have their KYC approved by July 10th at 11:59 PM (UTC). You can start your KYC HERE.
👉 Whitelist results will be published on the 11th of July at 1PM (UTC).
About BandZai
BandZaï is the first Play-and-earn game on Polygon zkEVM. Set in a dream world where Zaïs, magical beings, engage in battles using elements and a unique shifumi style battle system.
Players can own and level up their Zaï NFTs, earn rewards and experience by participating in fights and working at different centers. Zaï eggs of varying rarities can be purchased from Nurseries controlled by other players, or on NFT marketplaces.
About MoonStarter
MoonStarter's mission is to be the single-stop multi-chain launchpad for selected projects without distinction of the blockchain used. While the current project landscape is scattered and dependent on the blockchain used, MoonStarter aims to offer the possibility to launch on one or multiple selected blockchains, using only one token on the Binance Smart Chain.
SOURCE:
https://moonstarter.medium.com/announcing-bandzai-ino-on-moonstarter-aa5ee9f4940b