Bucket Protocol Partners with SupraOracles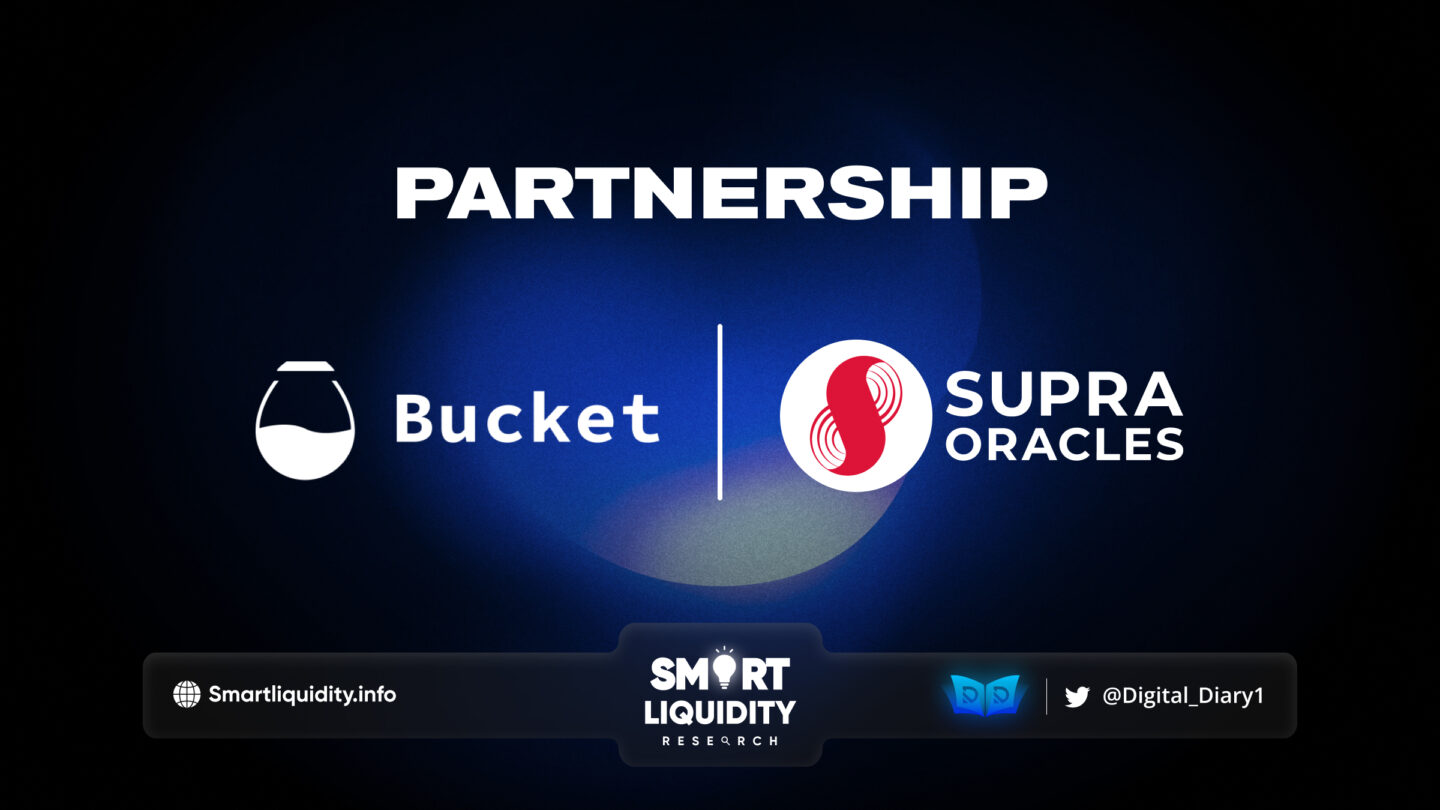 Bucket is thrilled to reveal its partnership with SupraOracles, a decentralized oracle network that provides fast, reliable, and tamper-proof data feeds to secure the smart contracts of financial markets.
By working together, Bucket Protocol and SupraOracles can establish a mutually beneficial relationship. This partnership can create a symbiotic relationship where Bucket Protocol benefits from accurate data feeds, while SupraOracles gains exposure and wider adoption. This collaboration can contribute to the growth and development of the DeFi ecosystem by offering users enhanced investment opportunities backed by reliable data.
About SupraOracles
SupraOracles bridges the gap between traditional financial markets and the Web3 world. They aim to empower the developer community by offering a robust cross-chain oracle. SupraOracles connects real-world data to public and private chains, empowering interoperable smart contracts that secure financial markets' future. It also provides developers with a toolkit for developing, deploying, and managing data applications with excellent performance, agility, and robustness.
About Bucket Protocol
Bucket is a CDP protocol built on the Sui network that enhances fund efficiency. And stabilizes stablecoin prices via an instantaneous liquidation mechanism. Bucket Protocol provides 0% interest loans and a native stablecoin ($BUCK) backed by multiple types of over-collateralized crypto assets such as $SUI, $BTC, $ETH and also LSD in the future.
$BUCK's price is maintained with several lines of defense including efficient liquidation mechanisms. And flash loan services, all to achieve our main goal — establish a robust and fundamental DeFi engine on Sui.
SOURCE: MEDIUM