Volo Partners with Ankr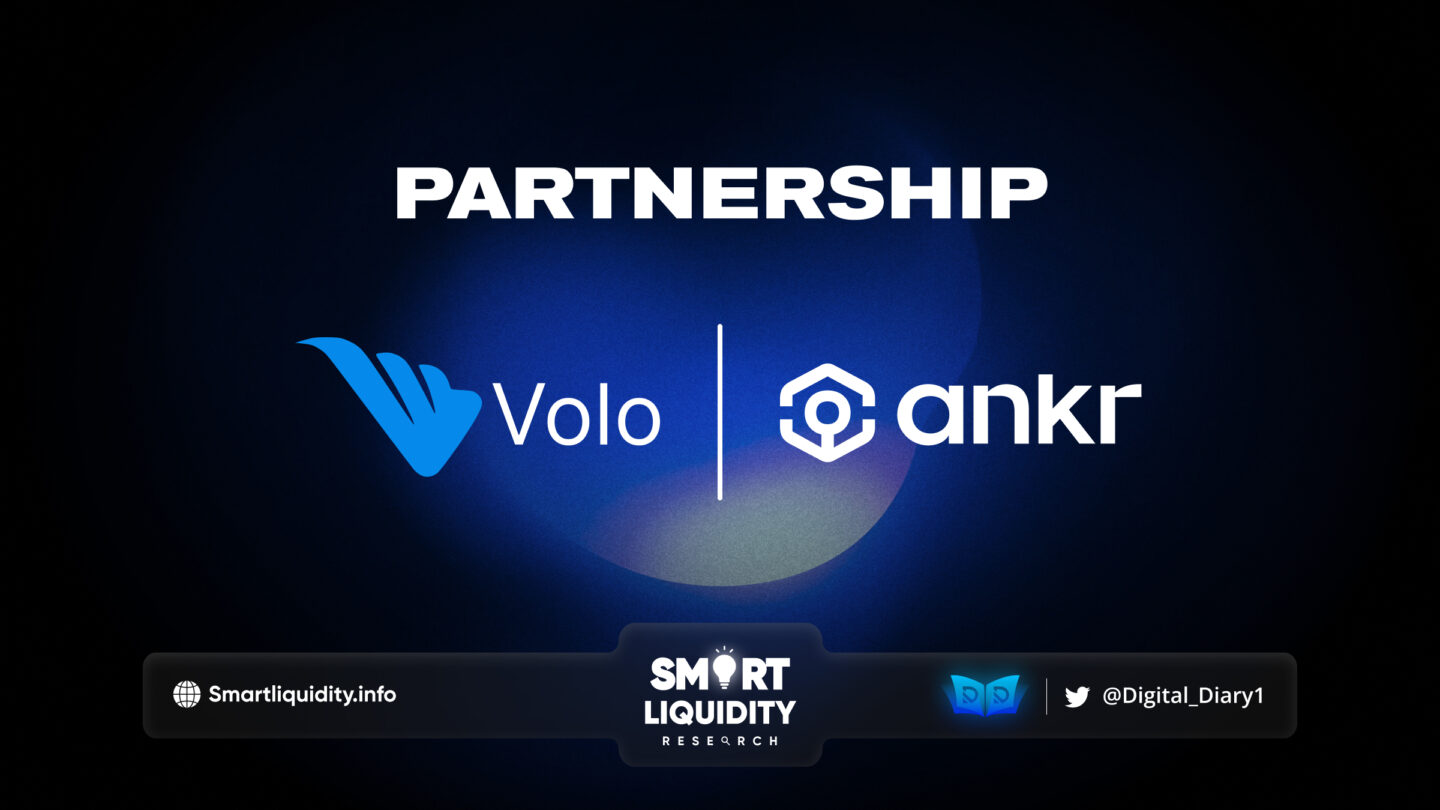 Volo is thrilled to share the news of an innovative partnership with Ankr that promises to transform the SUI Network, making use of the engineering expertise on both teams and Ankr's state-of-the-art infrastructure and

long-standing

expertise in building liquid staking products.
This new platform will empower SUI token holders with many benefits of Liquid Staking by giving them the ability to stake their SUI assets, get liquid ankrSUI — representing staked SUI — in return, while continuing to earn rewards. Volo has a full roadmap of development and collaborations within the SUI network to give ankrSUI functionality in DeFi applications, which lets stakers maintain liquidity by freeing up the value of their staked SUI assets.
Creating exciting new opportunities for users to engage with DeFi protocols and explore a range of additional financial products as the SUI network evolves, ankrSUI tokens are fully transferrable and can be traded, lent, or otherwise engaged in different DeFi applications all while continuing to generate staking rewards.
Volo DAO
The Volo DAO, through the Volo governance token, determines the framework of the Volo DeFi Hub. It is a suite of products mainly designed around the utility of the liquid staking DeFi platform token ankrSUI, and additional products made to enhance the general user experience on SUI. The Volo token will be used for governance and to incentivize liquidity and rewards on the Liquid staking platform.
The Volo DAO will be collaborating with Node Operators and Validators on the SUI network to help expand liquid staking. This will have a flywheel effect on the entire SUI ecosystem to increase liquidity and applications of ankrSUI. The DAO will also make use of the Volo Token, any Fees, and funding. To help drive development of DeFi platforms for the utility of SUI and ankrSUI. This includes bug bounties, expanding full time contributors on the Volo platform, and providing grants to developers working on ankrSUI products.
Volo Testnet
Volo is pleased to announce the launch of the Volo Testnet, starting on July 5th at 10 AM EST. This exciting phase marks a significant step towards bringing Liquid Staking to the Sui Network. The Testnet will continue until the official Mainnet announcement goes live.
Volo is actively monitoring the official SUI SIP-6 proposal for liquid staking here: Staked SUI improvements SIP. Mainnet date will be dependent on when SIP-6 goes live.
During the Testnet period, participants will have the opportunity to stake their SUI testnet assets and earn rewards for participation on Mainnet release.
About Ankr Network
Ankr is building the future of decentralized infrastructure and multi-chain solutions. Servicing over 30+ chains with an industry-leading global node delivery system and a developer toolkit. Ankr serves over 1T transactions a year across Web3. And is the main infrastructure provider for BSC, Fantom, and Polygon chains as of 2022.
About Volo
Volo is a liquid staking solution that helps you maximize utility and liquidity for SUI by offering ankrSUI.
SOURCE: MEDIUM