LasMeta and Bounce Finance Partnership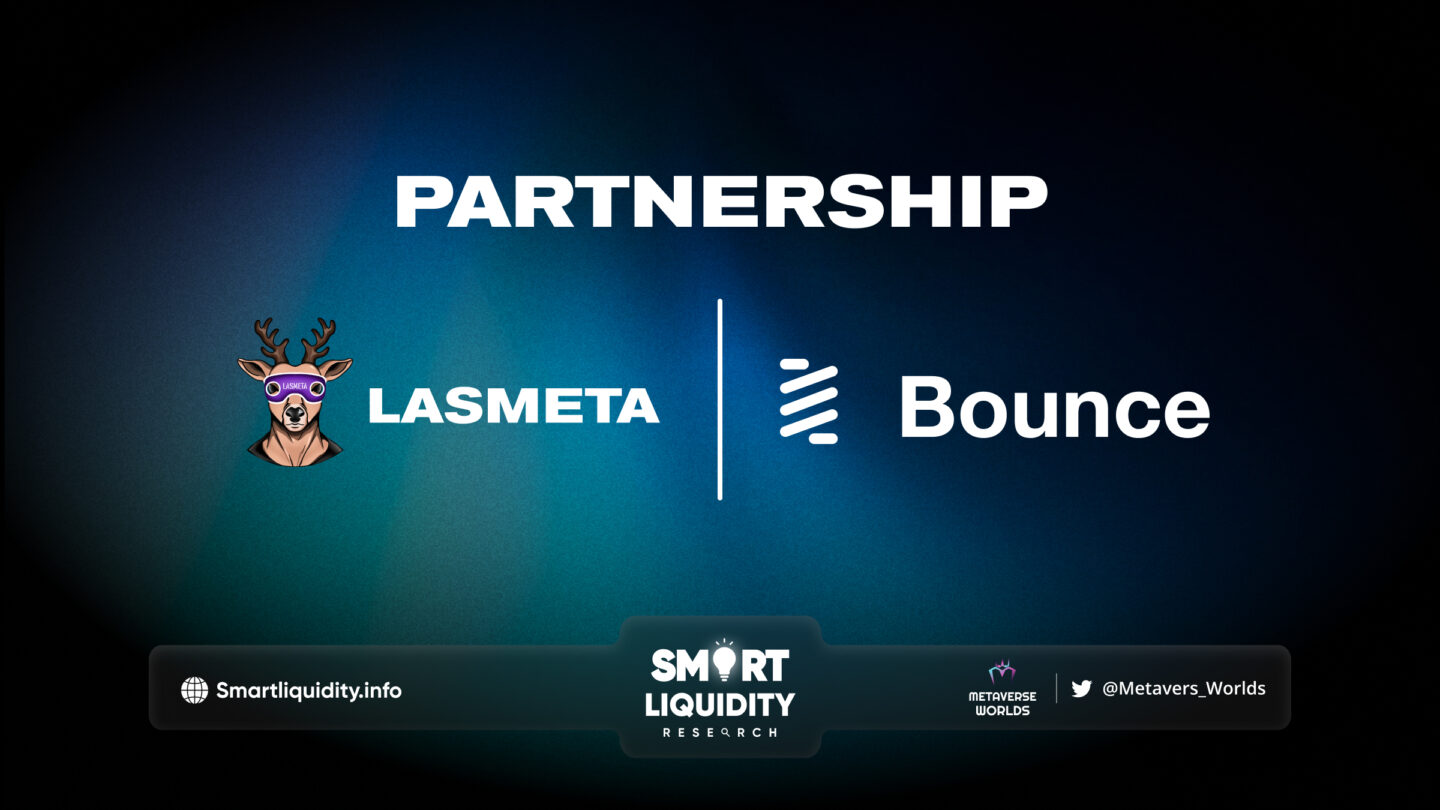 LasMeta has formed a strategic partnership with Bounce finance, a leading decentralized auction protocol!
About Bounce Finance
Bounce Finance is a decentralized auction protocol that empowers users to create and participate in diverse types of auctions across multiple blockchain networks. With a strong focus on Auction as a Service, Bounce Finance offers a seamless, transparent, and secure auction experience with a wide range of products, including Token & NFT Auctions, Real-World Collectible Auctions, Ad Space Auction, and SDKs & Plug-Ins. Recently, Bounce Finance has also introduced Private Launchpad services, an on-chain solution designed to streamline IDOs for new projects. Leveraging the transparency and efficiency of on-chain auctions, Bounce Finance is committed to providing comprehensive support and state-of-the-art services to promising projects, facilitating their growth and success.
About LasMeta 
Innovative AI powered "Virtual Reality" Poker Gaming Metaverse LasMeta combines cutting-edge technology with unrivalled gameplay. LasMeta delivers ultimate poker gaming experience that submerges players in a world of limitless possibilities, powered by the Polygon Network and Unreal Engine 5 
The LasMeta's distinctive "play to earn" , "listen to earn" and "watch to earn" models give users incentives to keep playing by rewarding them with LasMeta Tokens ($LASM) for their participation in the game.
LasMeta distinguishes itself from other similar gaming platforms with its own governance, utility, and in-game currency also FREE TO PLAY. 
LasMeta's major goal is to make it possible for different races to participate in LasMeta as a joy hub of the metaverse with full interoperability. LasMeta is a go-to destination for NFT, game and poker enthusiasts thanks to its extensive selection of gaming products.
LasMeta is a multidimensional platform that appeals to a variety of interests because it operates in the Metaverse, NFT, and GameFi verticals.
The best thing is that it is entirely free to play, enabling gamers to fully immerse themselves in the LasMeta experience free from any financial constraints.
SOURCE:
https://lasmetaio.medium.com/lasmeta-partners-with-bounce-finance-8181dc9b2c52