Simplio Partners with Heroes Battle Arena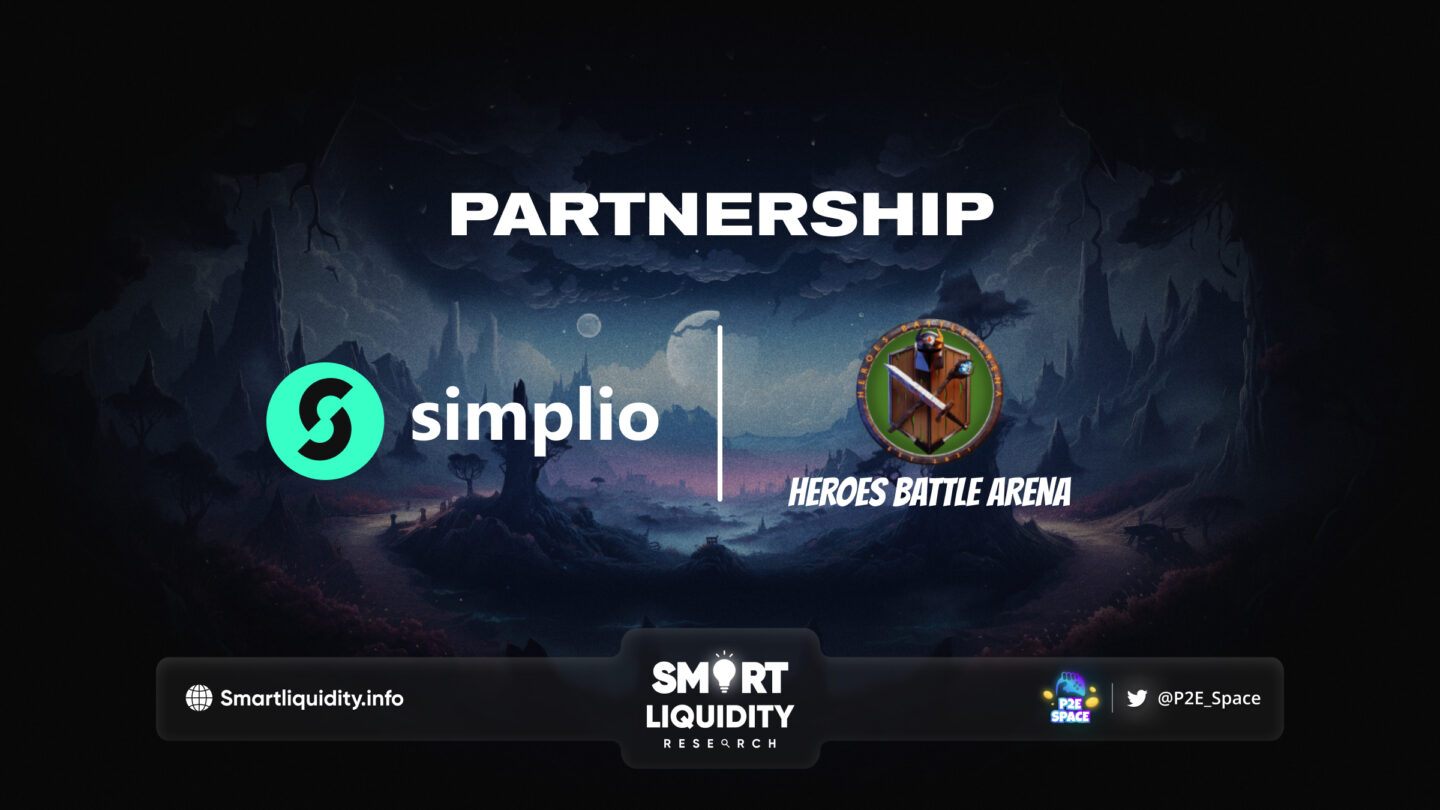 Simplio has announced its strategic partnership with Heroes Battle Arena, a play-to-earn strategic NFT game. The partnership will bring Heroes Battle Arena to Simplio's platform, making it available to a wider audience of gamers.
Heroes Battle Arena is a realm of endless possibilities, with three distinct classes of heroes to choose from and billion strategic possibilities. Whether you prefer to lead a team of rugged warriors, powerful magic stones, or even GODS! With endless combinations of skills, abilities, and equipment to master, no two battles are ever the same.
"We are excited to partner with Heroes Battle Arena to bring this amazing game to our users," said Jakub Korbel Simplio Founder & CEO. "Heroes Battle Arena is a truly unique and innovative game that offers a new way to experience the play-to-earn model. We believe that this partnership will be a win-win for both our users and the Heroes Battle Arena community."
The partnership with Heroes Battle Arena is a significant addition to Simplio's ever-growing roster of games. With the addition of Heroes Battle Arena, Simplio will now offer one of the most comprehensive collections of play-to-earn games on the market.
The partnership between Simplio and Heroes Battle Arena is a major win for Simplio's audience. Heroes Battle Arena is a popular and highly rated game, and its addition to Simplio's platform will give users more options to choose from. Additionally, the play-to-earn model of Heroes Battle Arena offers users the opportunity to earn real-world rewards for playing the game. This is a major draw for gamers, and it is sure to appeal to Simplio's audience.
About Heroes Battle Arena
Heroes Battle Arena is a turn-based blockchain game that allows players to battle against each other in an arena setting. The game features a variety of magical stones that can be used to give players an advantage over their opponents. These stones come in three varieties: Power Stones, Poison Stones, and Super Stones. Each type of stone has its own unique properties and effects and can be used to give the player an edge in battle.
About Simplio 
Simplio is an innovative all-in-one mobile web3 solution that brings together gamers and game developers on a common platform, providing a seamless, intuitive, and instant gaming experience. Join the whitelist to get started.
SOURCE: MEDIUM