Amulet Protocol Launches TNT Vaults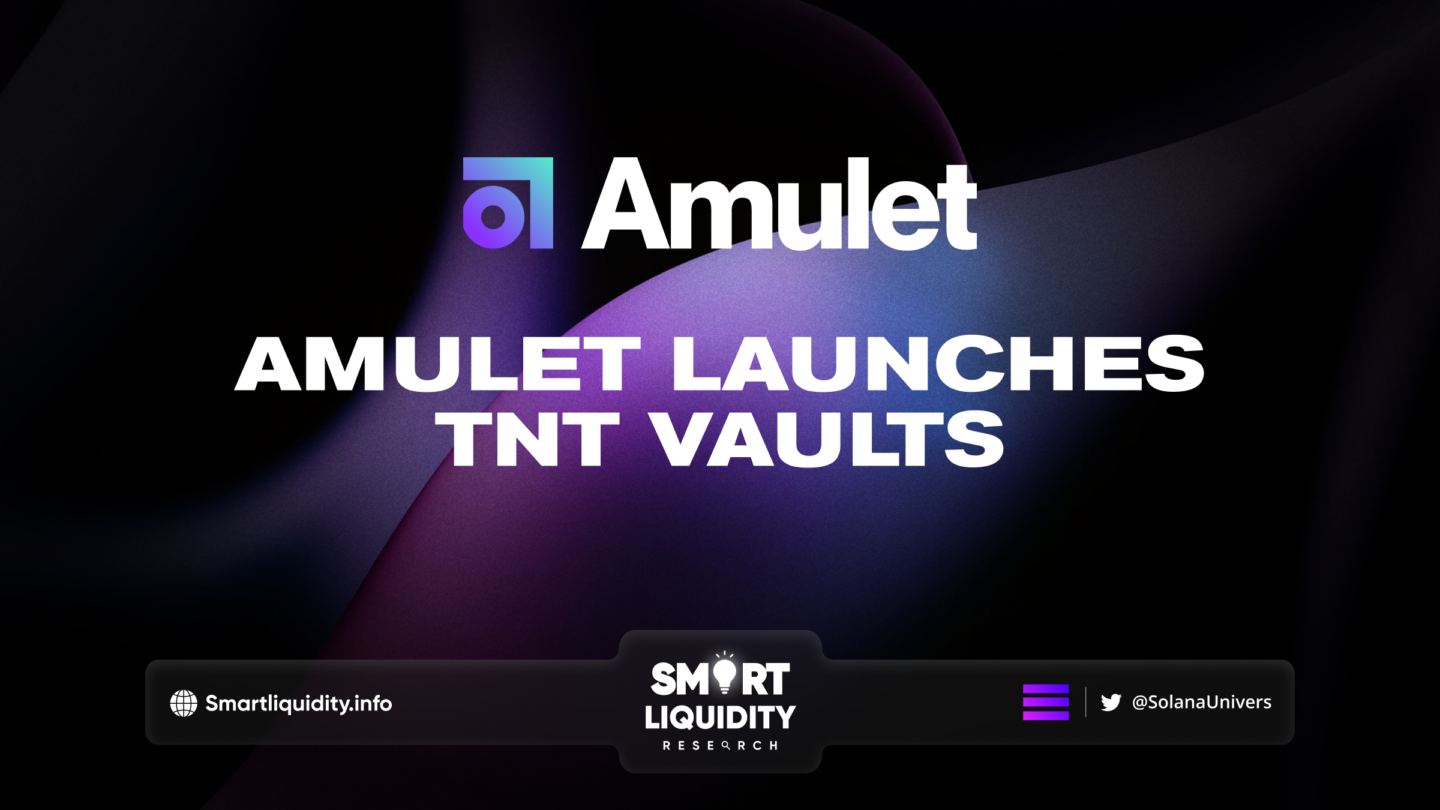 Amulet is thrilled to unveil its latest innovation, TNT Vaults, a simplified marketplace designed for risk trading.
Amulet Launches TNT Vaults : Streamlined Marketplace for Risk Trading
This groundbreaking release revolutionizes the way risk is traded by offering a streamlined platform where users can securely trade and manage risk exposures.
Introducing Vaults
Amulet introduces its "TNT" (Trigger-No-Trigger) Vaults, a user-friendly marketplace designed for risk trading. This innovative solution offers a two-sided market that accommodates both risk takers and those looking to hedge their risk. With its Risk Market Making (RMM) functionality, users can evaluate the risk associated with cover products, including depegging events, and determine appropriate pricing. The Vaults provide a simplified platform where users can engage in risk trading with ease and convenience.
Vaults offer users two options for participation:
Purchase: Users have the opportunity to purchase depeg cover through Vaults. In the event of a trigger, such as the depegging of USDC/T from $1, users who have purchased cover will receive a pay-out or compensation.
Underwrite: Users can choose to stake their capital into the Vaults and take on the risk associated with triggers. For example, if USDC/T depegs from $1, users who have underwritten the risk will bear the consequences.
Prices are negotiated between payments and underwriting capital deposited into separate vaults which are locked in for the duration of each cover. Vaults are then slammed shut and funds would be released when either a depeg cover expires or a depegging event is triggered.
If a depeg event occurs, Purchasers will be paid out their covered losses. If the cover expires without a trigger, Underwriters will be paid their contributions.
Vaults have launched and are available to start providing the capacity (underwrite) or purchasing depeg cover (purchase).
We're initially launching with depeg cover for 2 stablecoins:
USDC: Circle's stablecoin pegged to the US Dollar available on Solana
USDT: Tether's stablecoin pegged to the US Dollar available on Solana
Conclusion
Amulet's TNT Vaults revolutionize risk trading with a simplified marketplace, ensuring seamless engagement with risk exposures. With streamlined processes, secure transparency, and enhanced risk management capabilities, Amulet empowers risk traders to thrive. As risk trading evolves, TNT Vaults will play a pivotal role in shaping the future with innovative features and a user-centric approach.
SOURCE
https://amulet.org/blog/introducing-tnt-vaults-amulets-simplified-marketplace-for-risk-trading/