Halliday Unveils the Next-Generation Gateway to Web3 Gaming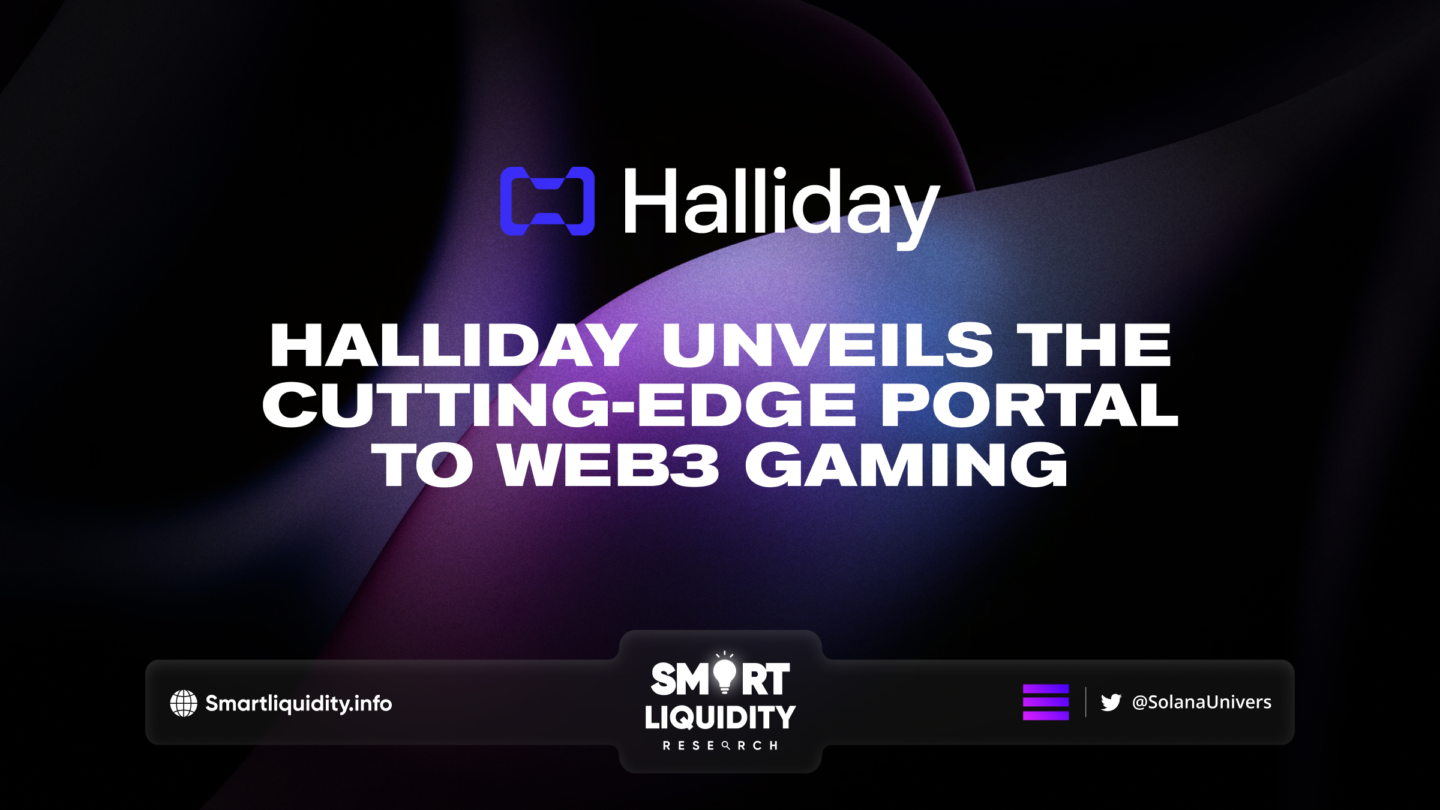 Halliday is thrilled to introduce its groundbreaking next-generation gateway, revolutionizing the landscape of Web3 gaming.
Halliday Unveils the Next-Generation Gateway to Web3 Gaming
With this innovative development, Halliday HQ aims to provide gamers with a seamless and immersive experience in the world of decentralized gaming. This article unveils the transformative potential of the new gateway, highlighting its key features and its impact on the future of gaming.
A Paradigm Shift in Web3 Gaming
Halliday next-gen gateway represents a paradigm shift in the gaming industry, leveraging the power of Web3 technology to unlock exciting possibilities for gamers. By integrating blockchain, decentralized finance (DeFi), and non-fungible tokens (NFTs), the gateway creates a vibrant ecosystem where players can engage in provably fair games, own rare in-game assets, and participate in decentralized tournaments.
The new gateway by Halliday HQ seamlessly integrates with Web3 platforms, allowing gamers to access a wide range of decentralized games and applications. With a user-friendly interface and intuitive features, the gateway provides an immersive experience, empowering players to explore and enjoy Web3 gaming with ease.
Ownership and Monetization Opportunities
One of the key highlights of Halliday gateway is its emphasis on ownership and monetization. Through the integration of NFTs, players can acquire unique in-game assets that hold real-world value. These assets can be traded, sold, or even used across multiple games, enabling gamers to monetize their skills and investments within the Web3 gaming ecosystem.
Secure and Transparent Gameplay
By leveraging blockchain technology, Halliday HQ ensures secure and transparent gameplay. Every move, transaction, and outcome is recorded on the blockchain, providing players with verifiable fairness and eliminating concerns of cheating or manipulation. The decentralized nature of the platform enhances trust and integrity, creating a level playing field for gamers worldwide.
Halliday gateway fosters a vibrant community of gamers, encouraging interaction, collaboration, and friendly competition. Players can participate in decentralized tournaments, earning rewards and recognition based on their performance. This decentralized tournament model eliminates the need for intermediaries and provides an inclusive and accessible platform for players of all skill levels.
Empowering Game Developers
The next-gen gateway by Halliday HQ also empowers game developers by offering robust tools, APIs, and SDKs. This enables developers to create and deploy their Web3 games on the platform, tapping into the growing community of Web3 gamers. The gateway provides a fertile ground for innovation and entrepreneurship, fostering the development of unique gaming experiences.
Conclusion
Halliday introduction of the next-generation gateway to Web3 gaming marks a significant milestone in the evolution of the gaming industry. By embracing blockchain, NFTs, and DeFi, the gateway revolutionizes the way gamers interact, monetize, and compete in a decentralized gaming environment. With its user-friendly interface, secure gameplay, and emphasis on ownership, the gateway sets the stage for a new era of immersive, transparent, and rewarding Web3 gaming experiences.
About Halliday
Halliday is an a16z and #Hashed backed growth technology company powering player onboarding and engagement for Web3 games and virtual worlds. Halliday provides cross-chain compatible products that enable fast and straightforward integration and offer easy white-labeling options.
SOURCE
https://medium.com/@HallidayHQ/introducing-the-next-gen-gateway-to-web3-gaming-58dbacc35d3