Uniswap v3 Launches on Avalanche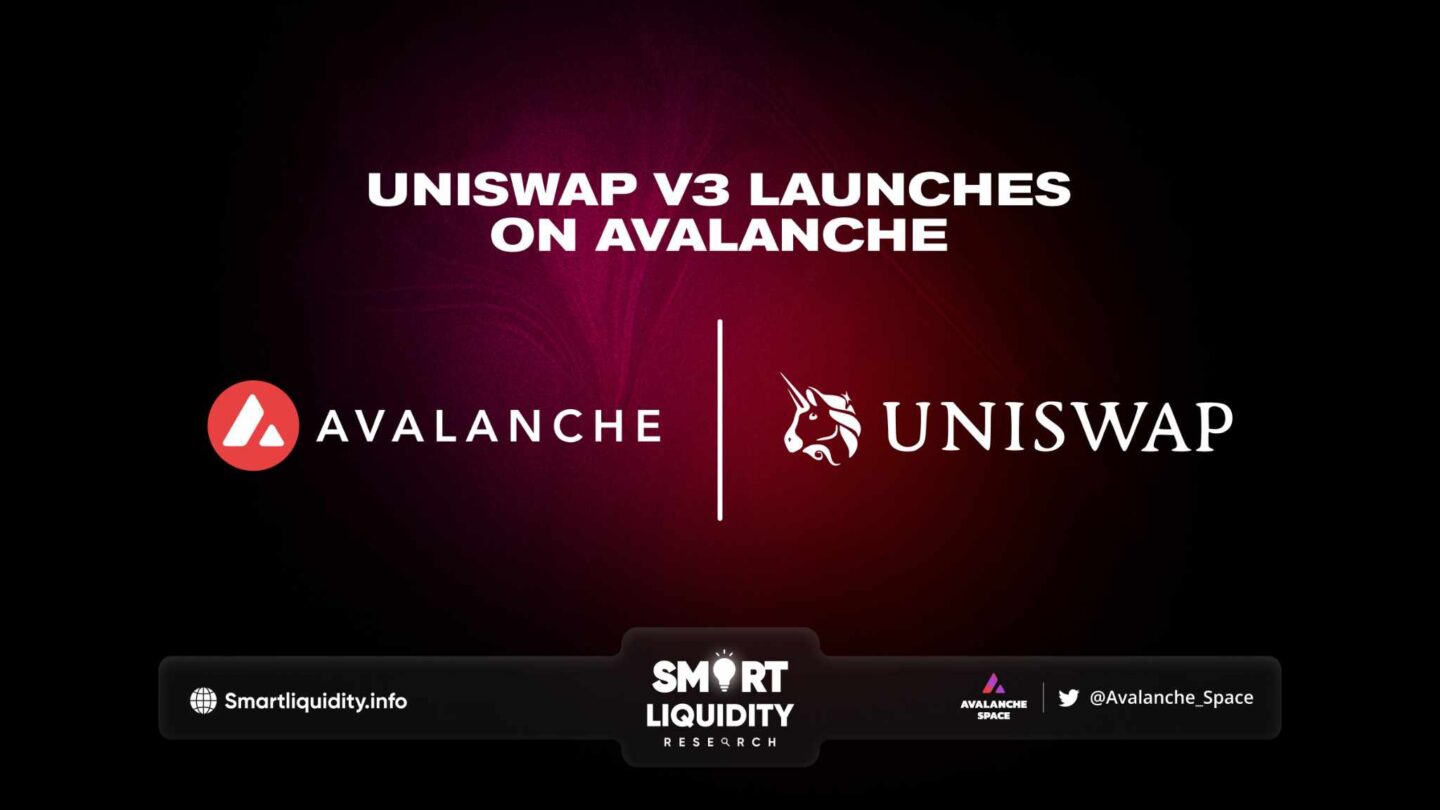 The largest AMM, Uniswap follows Curve and Aave into Avalanche as another DeFi bluechip expands to Avalanche.
The expansion results from a proposal for Uniswap governance. The University of Michigan's blockchain club, Michigan Blockchain, proposed the deployment in February in the interests of "a robust, multi-chain future" and tapping into "Avalanche's growing ecosystem." The on-chain vote passed easily, with a 95% majority voting in favor.
LayerZero, the interoperability protocol helping facilitate Avalanche's BTC.b, joins the integration.
LayerZero currently facilitates the messaging that is central to the deployment. The protocol facilitates the transmission of messages between the host chain, Ethereum, and the destination chain, Avalanche. This feature allows for the transfer of assets and the submission of governance proposals across different blockchains.
"We're thrilled to welcome battle-tested DeFi mainstay Uniswap to C-Chain, strengthening the competition between DEXes on Avalanche," said Luigi D'Onorio DeMeo, Head of DeFi and Developer Relations at Ava Labs. "The opportunity set for DEXes on Avalanche is huge. As new Subnets launch, more liquidity for DEXes like Uniswap will likely come to C-Chain. Furthermore, Avalanche Warp Messaging creates other unique opportunities for DEXes that aren't possible on other EVM chains."
Uniswap it offers traders and liquidity providers the opportunity to engage in indirect trading through the use of liquidity pools. Since its inception, Uniswap has successfully facilitated over 139 million trades and has achieved a remarkable trading volume of $1.5 trillion. It continues to maintain its position as a prominent Automated Market Maker (AMM) in the market.
Uniswap's current version, V3, is based on concentrated liquidity, which allows liquidity to be allocated over a specified price range. LPs can customize their positioning based on each pool they're providing liquidity to. This can result in new strategies and potentially more fees generated for LPs.
To get started with Uniswap on Avalanche visit the protocol's website.
About Uniswap
Uniswap was initially launched on the Ethereum platform in 2018, where it played a pioneering role in introducing the Automated Market Maker (AMM) model.
About Avalanche
Avalanche is a smart contracts platform that scales infinitely and regularly finalizes transactions in less than one second. Its novel consensus protocol, Subnet infrastructure, and HyperSDK toolkit enable Web3 developers to easily launch powerful, custom blockchain solutions. Build anything you want, any way you want, on the eco-friendly blockchain designed for Web3 devs.
SOURCE: https://www.avax.network/blog/uniswap-amm-pioneer-and-the-largest-dex-launches-on-avalanche