Vector Finance VTX Emissions Update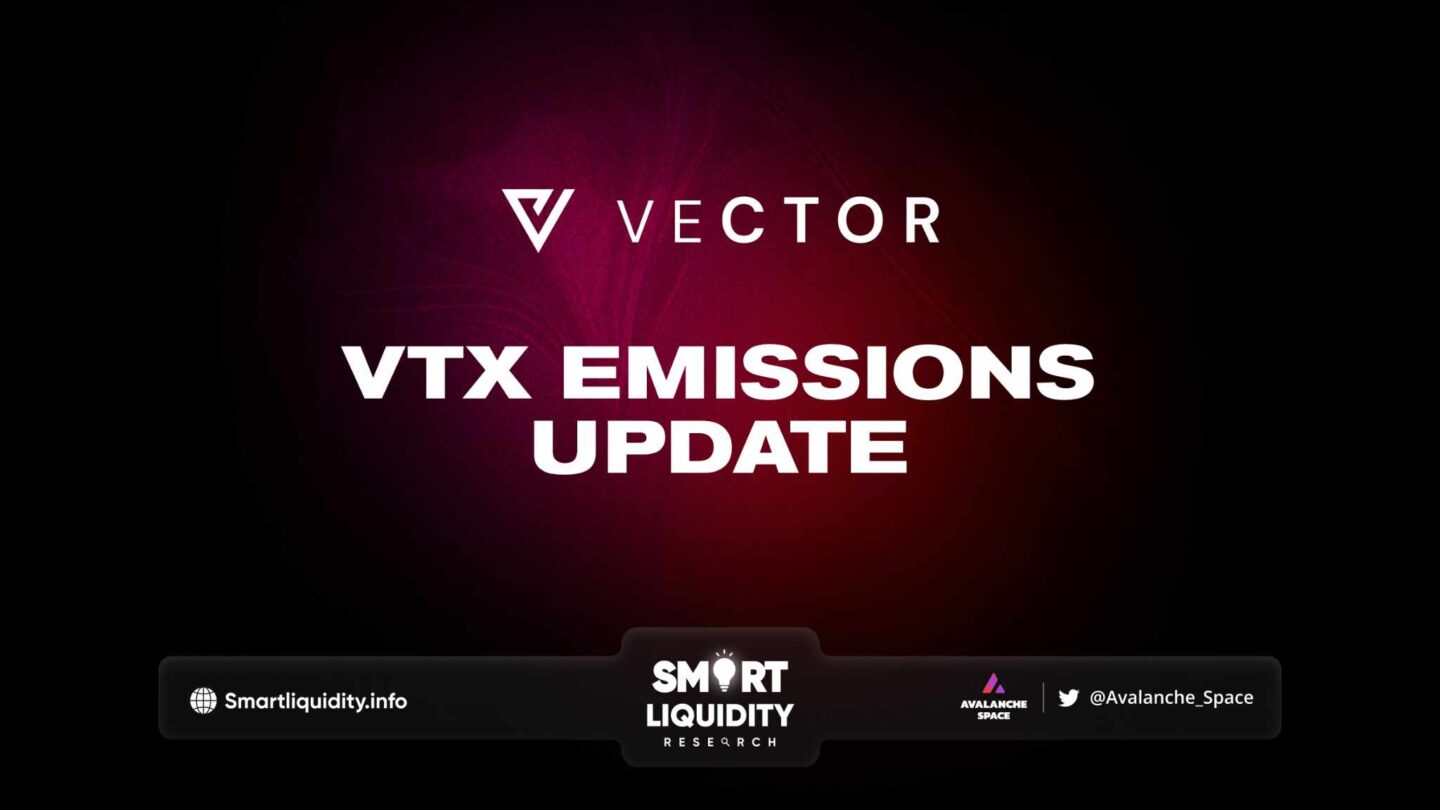 Vector Finance VTX Emissions Update, a 75% reduction in VTX emissions.
75% reduction in VTX emissions significantly impacts the protocol's operations, strategies, and long-term viability, affecting the xPTP Program, zJOE Program, and LVTX pool, Vector Finance VTX Emissions Update.
xPTP Program: Sustaining High Returns Without VTX Incentives
Vector's xPTP program, in partnership with Platypus Finance, offers over 50% APR to holders, with 31% real yield, 12% xHUM distribution on Athena Finance, and 9% VTX emissions.
Interestingly, with the VTX emissions cut, the real yield remains robust, proving the program's inherent strength and eliminating the need for additional VTX incentives. The xPTP program continues to stand out as an optimal platform for gaining rewards within the Platypus Finance ecosystem.
zJOE Program: Yield Generation Independent of VTX Emissions
The zJOE program has undergone significant changes, leading to comparable yield generation to sJOE on Trader Joe, dependent on the ratio. Currently, it's earning around 5.1% APR in USDC consistently, with variability based on trading volume.
Initially, zJOE growth relied on consistent VTX emissions. With floor price protection and yield optimization between Avalanche and Arbitrum, VTX emissions are no longer necessary for the program's success.
LVTX Pool: Maintaining a Healthy APR
The VTX emission cut also affects the LVTX pool, reducing the total emissions to this pool and lowering token dilution for lockers. Despite this, the pool maintains a healthy APR for its lockers, provided by the real yield from our protocol fee.
A Future of Growth and Added Value
Vector's token's 75% reduction in VTX emissions aims to prevent slow value drain and expand utility without diluting stakeholder holdings. The protocol incorporates additional protocols and expands utility without diluting existing stakeholder holdings.
About Vector Finance
Vector Finance is the number one yield booster on Avalanche. We're building unique DeFi strategies to for our users to earn more on their assets!
SOURCE: https://vectorfinance.medium.com/vector-finance-slashes-vtx-emissions-by-75-the-strategy-behind-the-move-ebdd0589789b