Arcana Partners with HyperMove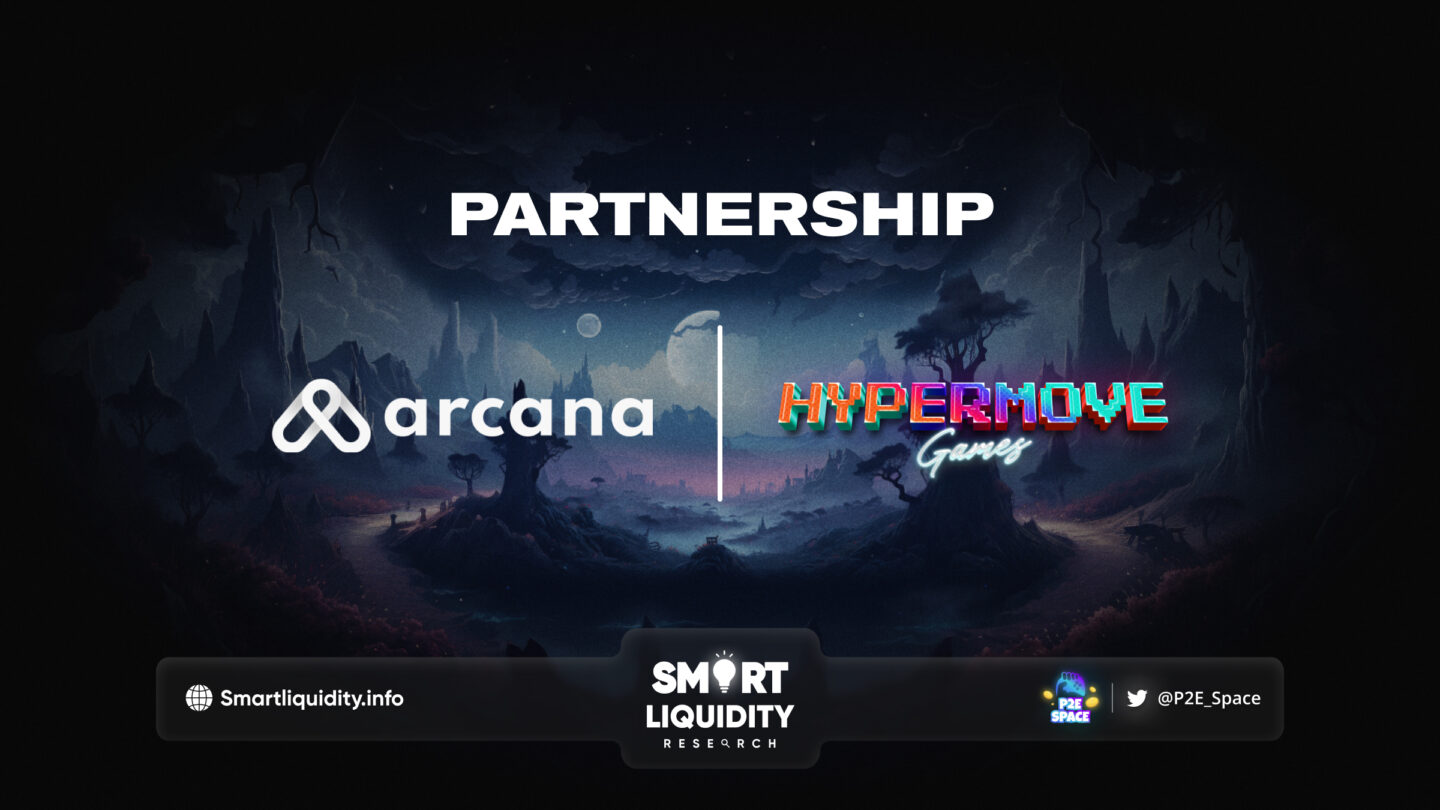 Arcana is thrilled to announce its latest partnership with Hypermove, reshaping GameFi with their blockchain-powered ecosystem & AAA games.
Hypermove is a trailblazing GameFi ecosystem powered by blockchain technology, with an unrivaled lineup of AAA, Hypercasual, and Move-to-earn games. Hypermove's platform boasts a diverse range of blockchain-based games. They cater to both hardcore gamers and casual players alike. The aim is to provide endless entertainment and also the chance to generate a sustainable income.
HyperMove's AAA game have the highest quality graphics and stunningly immersive gameplay. With their state-of-the-art game engine, you'll feel like you're right in the middle of the action.  It is designed to challenge your skills and strategy, with unique features and weapons that you won't find in any other Battle Royale game. Whether you're a seasoned gamer or just starting out, HyperMove has something for everyone.
They also offer move to earn games. The Move-to-Earn model is designed to encourage you to get active and stay fit while earning real-world rewards.  Whether you're a fitness enthusiast or just starting out, their platform offers a range of challenges and rewards that cater to your goals and interests along with your healthier lifestyle.
‍How are we helping Hypermove?‍
Hypermove aims to onboard millions of non web3 native gamers. But they suffer major challenges in terms of user onboarding and wallet accessibility. Arcana's Authentication SDK can act as a solution for this particular problem.
Its solution provides users with a web3 wallet, making it easy for them to get started with the web3 world. This, when coupled with a seamless onboarding process, can lead to a greater spike in their user base & also help the community take advantage of such great games. Arcana Auth has been live on the mainnet since Feb 2023. Since then, they have helped over 100+ brands create an onboarding experience with a minimum bounce rate. They accomplish this by offering multiple login options, including social login, email login, and passwordless login. By doing so, users can utilize familiar web2 login methods, reducing their learning curve.
As a part of their onboarding commitment, they will be helping Hypermove by supporting them in areas around product, growth, and community building and helping them launch on Arcana's Mainnet.
Quote from Hypermove
We at Hypermove are excited to partner with Arcana and their Authentication SDK to onboard millions of gamers seamlessly. With Arcana's solution, we're making it easy for non-web3 native users to join our GameFi ecosystem and explore the blockchain gaming world. Together, we're shaping the future of gaming and unlocking endless possibilities for our community.
About HyperMove
HyperMove is the world's first blockchain-powered mobile app with built-in integration of M2E & P2E that allows users to enjoy & earn in a decentralized environment. Built on the BSC network, HyperMove app provides you with a sea of opportunities to convert your daily activities into real-world cash as well as earn by playing blockchain-powered games online. HyperMove strictly revolves around Play-to-Earn & Move-to-Earn, indicating that all participating users have the option to earn as they move or exercise or play entertaining games online.
About Arcana Network
Built for Ethereum and EVM-based chains, Arcana is the web3 infrastructure to quickly onboard dApp users and enable user data privacy and ownership. Web3 developers use Arcana's SDKs for a seamless, familiar user onboarding experience via social authentication and passwordless login. In addition, all user data is encrypted, secured with data access fully controlled by the users, and powered by blockchain.
Arcana has raised 2.7Mn USD from some of the leading investors and founders in the ecosystem, such as Balaji Srinivasan, Founders of Polygon, Woodstock, Republic Crypto, and Digital Currency Group.
SOURCE: ARCANA BLOG