ZetaChain and BYTE CITY Integration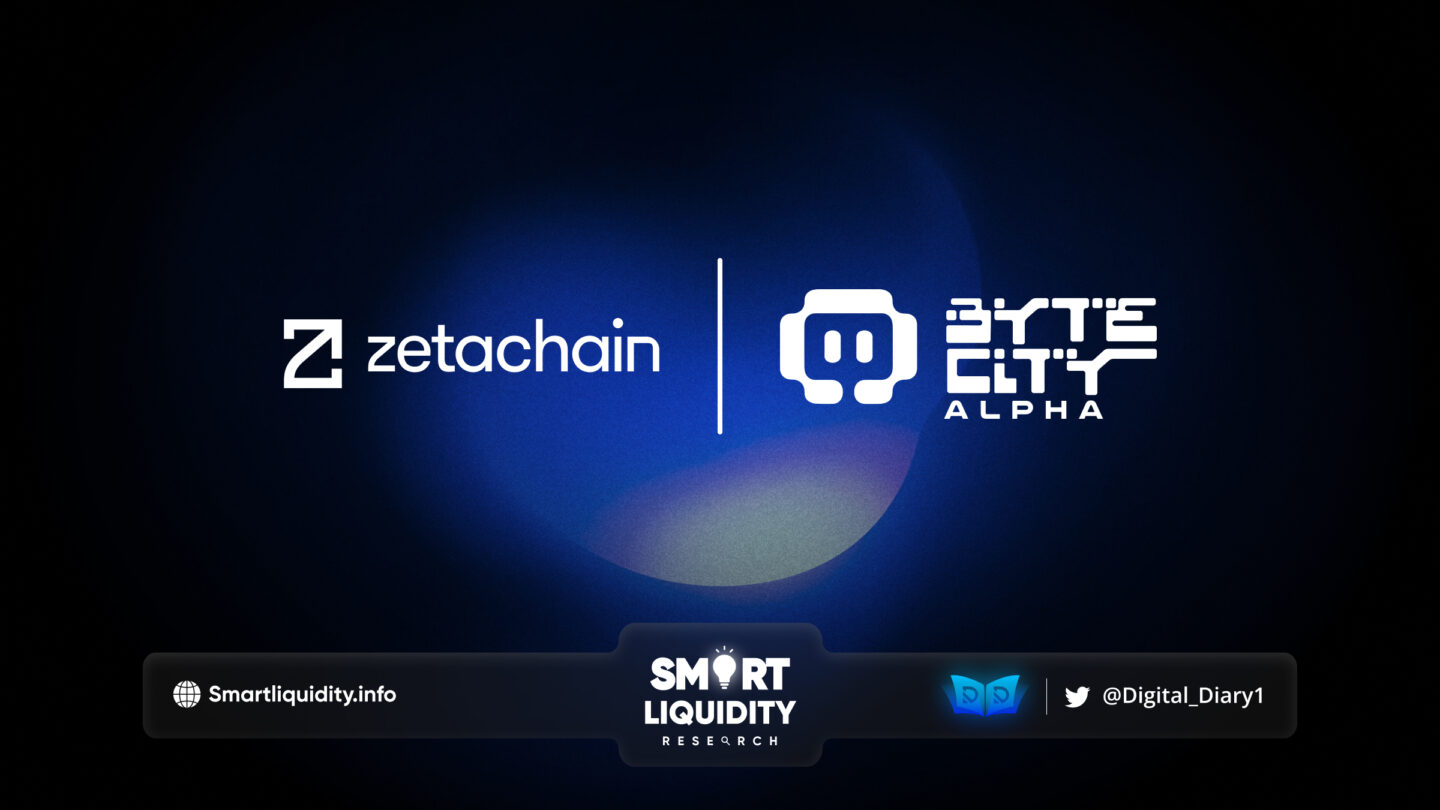 ZetaChain is thrilled to announce its integration with the social entertainment platform BYTE CITY to power cross-chain functionality in the first truly open metaverse.
BYTE CITY provides an immersive platform where brands can create vibrant communities and connect with their fans. The metaverse platform can be thought of as web2.5, attracting a mix of communities such as the official Bruce Lee Family Company, fashion brands, CPGs, and others, introducing a blend of digital NFT collectables and other powerful primitives offered by crypto — all in a fun, casual social and gaming environment.
Providing a Truly Open Metaverse
Cross-platform support has long been an issue in traditional gaming, and the problem persists in web3 where users are fragmented across many blockchain networks.
Co-founder of BYTE CITY Roy Liu says, "with so many blockchains out there — an omnichain one that connects them all is a fantastic concept… it brings back the ethos of traditional gaming where you code once, and it works everywhere" [July 11th, ZetaRadio Live Partnership Reveal].
Native Cross-Chain NFTs and Payments
ZetaChain's integration into BYTE CITY will bring full interoperability to its ecosystem, enabling brands to build community across many chains without being limited to one. Specifically, ZetaChain will support cross-chain agnostic NFTs in BYTE CITY. With those linked identities, users will be able to purchase items and send payments to friends in any token; Receivers can do the same — choosing to even receive payments in native BTC on the Bitcoin network. Chain-agnostic NFTs and payments open the door to a more fluid and flexible crypto ecosystem.
To celebrate the ZetaChain X BYTE CITY integration, they are excited to introduce an exclusive campaign on ZetaChain's testnet: The ZetaNite Avatar Skins. The 20,000 free NFTs are available to mint on testnet here. In BYTE CITY, ZetaNite avatars will be your digital alter-egos, gaining you entry into a variety of immersive experiences, events, and games. They look forward to seeing you all in the metaverse and BYTE CITY launching to ZetaChain mainnet.
About BYTE CITY
BYTE CITY is a revolutionary social network focusing on digital collectibles, immersive gaming, and social experiences. Co-founded by Cordell Broadus, BYTE CITY is redefining the digital landscape. Providing a versatile platform that empowers users, nurtures communities, and fosters a vibrant digital culture.
About ZetaChain
ZetaChain is the world's first and only decentralized EVM-compatible L1 blockchain with built-in cross-chain interoperability. Connecting all blockchains, even non-smart contract chains like Bitcoin and Dogecoin. With ZetaChain's complete Omnichain toolkit, developers can build true omnichain dApps from a single point of logic. And users can access all of their assets, data, and liquidity in a single place, securely.
SOURCE: MEDIUM