PERPLAY and LILLIUS Partnership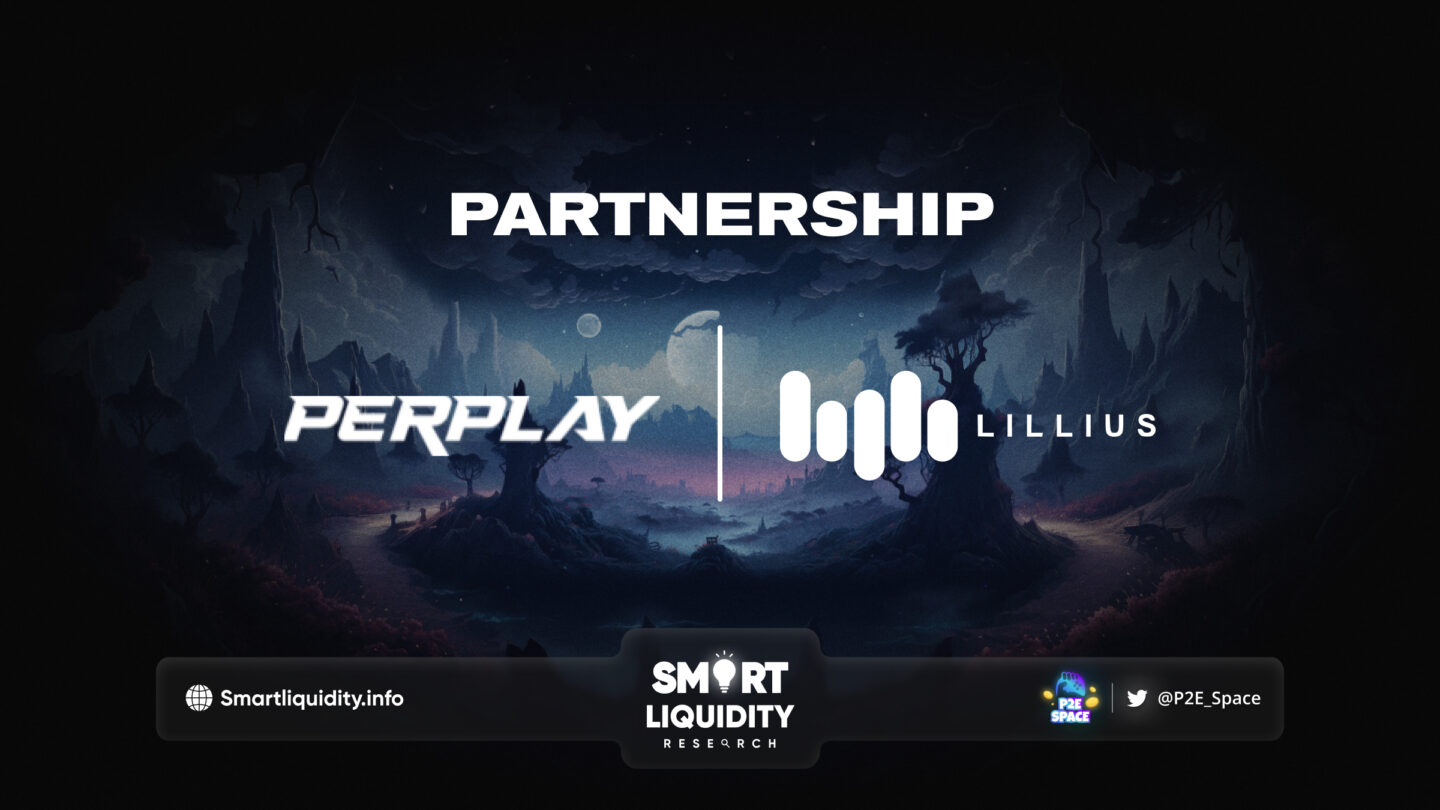 PERPLAY, the G&E (Game and Earn) platform is thrilled to announce its strategic partnership with T2E (Training and Earn) LILLIUS!
"LILLIUS" is a Web3-based AI sports challenge platform that utilizes motion recognition technology through smartphone cameras, allowing users to receive Lillius tokens (LLT) for completing exercise routines. It offers an immersive sports challenge service where users can exercise alongside sports stars in virtual spaces, earning rewards based on their personal workout data. Additionally, it aims to grow a strong community base through Sports Heroes NFTs, sports merchandise, and fan meetings that connect athletes and users.

With LILLIUS, workout enthusiasts experience the joy of working out and earning rewards with Dumbbell NFTs and sports figures using famous athletes' IP. With the athletic expertise of sports stars like Park Tae-hwan, Lee Dae-hoon, Shin Yubin, users can enjoy easy home workouts and sports activities. LILLIUS is set to open its open beta service this coming August.
PERPLAY is currently accepting registrations for its upcoming 1st Private Test(pre-OBT). Check their official channels for more details!
About PERPLAY
PERPLAY is the world's first Game and Earn Platform that will revolutionize your game time. The name PERPLAY reflects their vision to maximize the value of your gameplay experience. More specifically, the name signifies "rewards PER hour of gameplay" or "/", as well as an indicator of investment value. On PERPLAY, you can obtain $XPER and $PER tokens for any game you play.
About LILLIUS
Home-training and sports as fun and enjoyable like playing a video game!
From anywhere and anytime, enjoy one on one training with the sports stars!
LILLIUS is a blockchain based WEB 3.0 activity reward platform!
Earn rewards by mounting NFTs that are personally made by the sports stars, as you follow their exercise contents.
It is a T2E (Training to Earn) service where you can Increase the efficiency in exercising by using the LILLIUS AI Motion Analysis Technology through the smartphone camera. And earn rewards as much as you exercise.