Fabwelt Studios Partners with Portal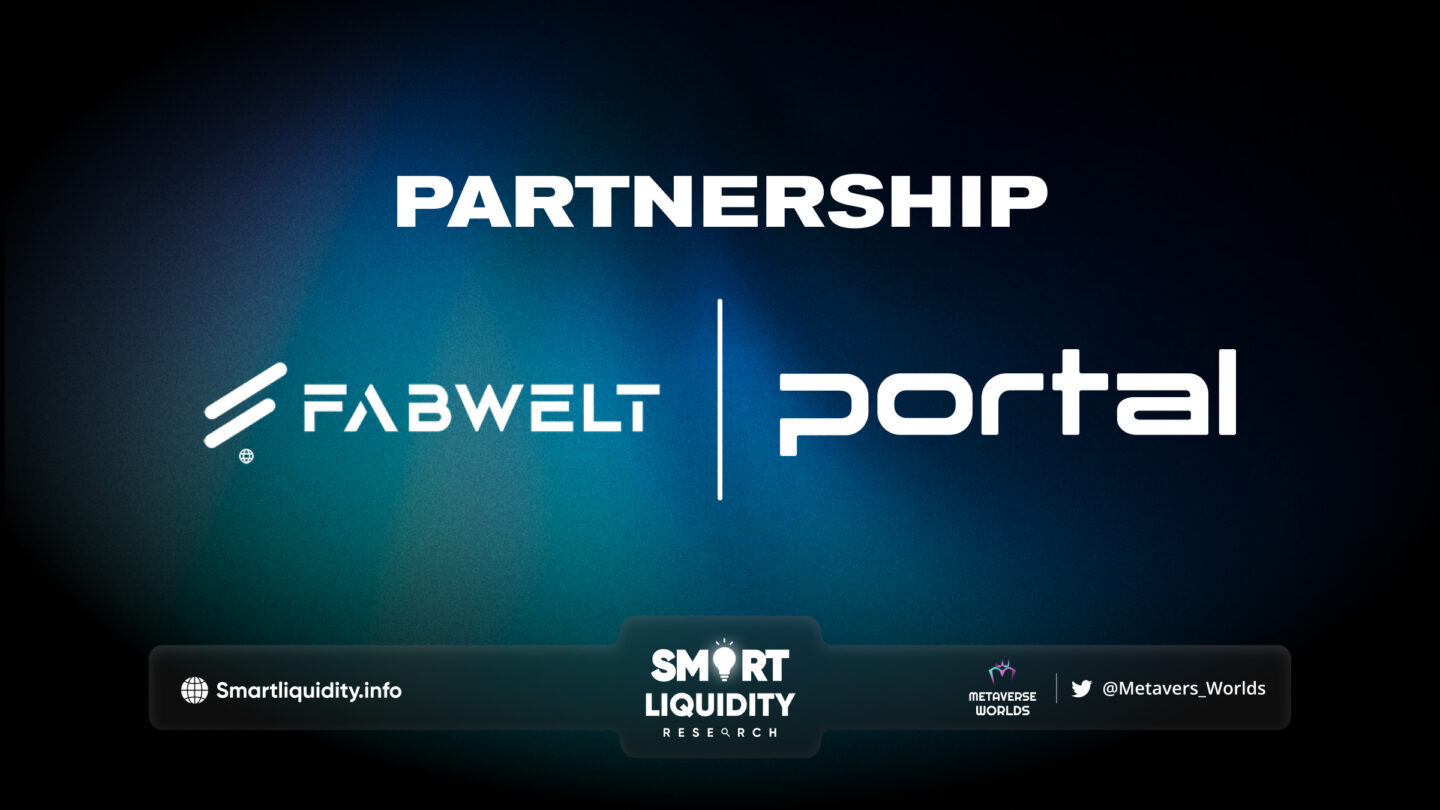 Fabwelt Studios has announced its partnership with Portal, A cross-chain gaming coin connecting all games on every chain.
Alongside $WELT tokens in its gaming ecosystem, $PORTAL tokens can be used in the future in the games under Fabwelt Ecosystem. Basically, play every game on every chain with $PORTAL coin.
Moreover, Portal is onboarding 1 billion users to blockchain gaming with their strong experience from a gaming background and a wide display of influential marketing teams.
About Fabwelt
Fabwelt is a ground-breaking concept that integrates blockchain technology into the heart of high-quality games of all types and genres. With in-game NFTs, Play to Earn, and DEFI, we create a high-end gaming ecosystem and enhance the fun. A multi-genre gaming ecosystem that includes genres such as 3D First Person Shooter, Action-Adventure, Simulation, Strategy, Fantasy, and many others. In-game NFTs as assets, collectibles, and strategic utilities resurrect the fun of Blockchain gaming.
They incorporate all of their games into a never-before-seen digital reality. This is referred to as the Gamingverse. They provide the technology to have never-ending fun with features like Universal NFTs, digital cross-game identification, and multi-tiered tournaments, which are powered by gamers.
About Portal
Portal's vision of connecting all games on every chain through a single coin holds significant potential for the gaming industry. It simplifies the user experience, enhances liquidity, and fosters a vibrant ecosystem where gamers can freely interact and engage with various games and platforms. With Portal, users can hold a single coin that has value and utility across all supported games and platforms.
SOURCE:
https://fabwelttoken.medium.com/fabwelt-studios-partners-with-portal-217d6ad6c2a6