Coinflow and Zebec Team Up to Unveil Off-Ramp Functionality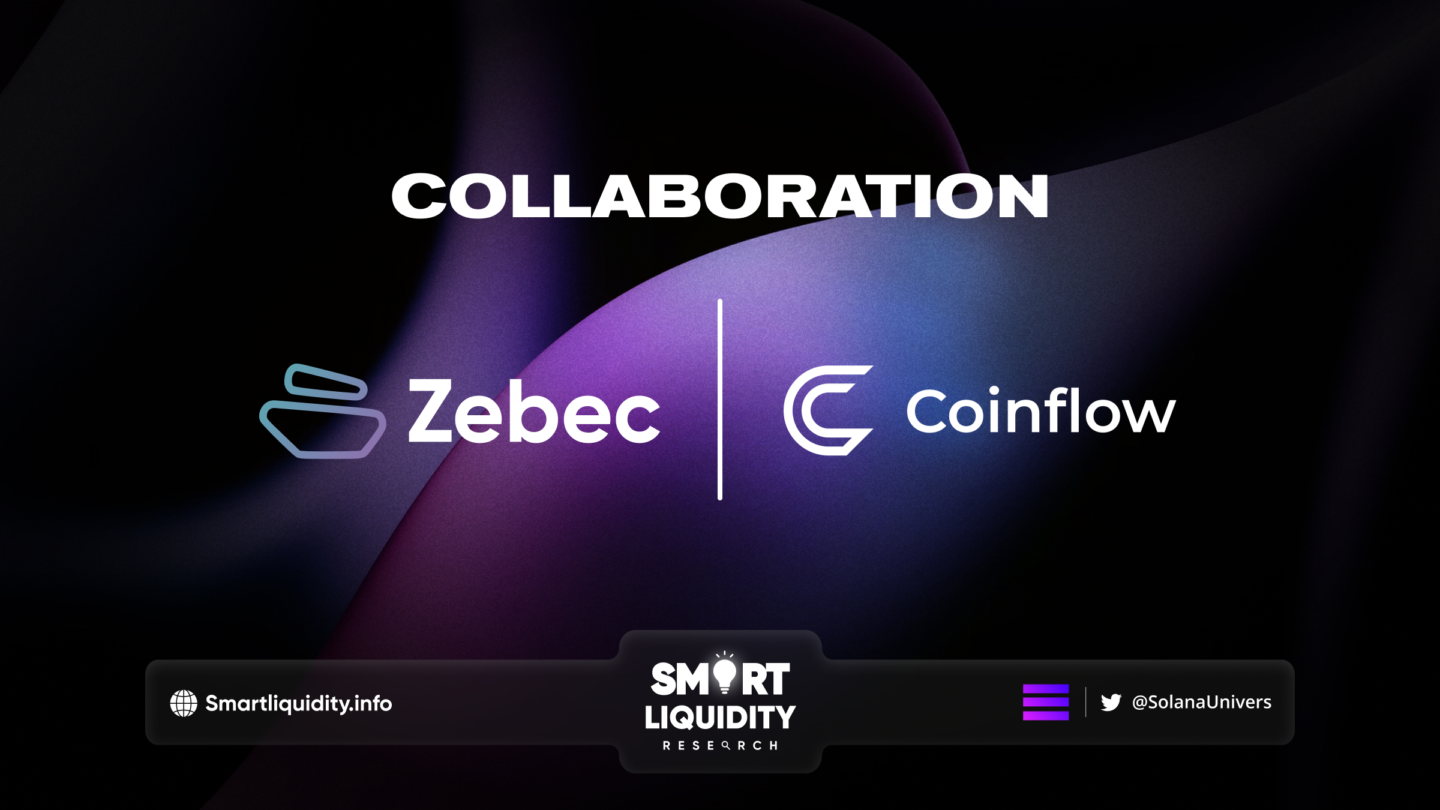 As the DeFi space continues to thrive and evolve, 2023 brings a game-changing development that promises to take the industry by storm. Zebec, a leading player in the DeFi ecosystem, has taken a giant leap forward with the successful launch of its off-ramp functionality, in collaboration with Coinflow.
Coinflow and Zebec Team Up to Unveil Off-Ramp Functionality
Zebec App users can now seamlessly transfer payments to their bank accounts through the newly introduced off-ramp feature. By directly linking their bank accounts to their Zebec accounts, users gain the convenience of receiving real-time payroll or payments on a per-second basis. This eliminates the traditional process of sending funds to an exchange, streamlining the transaction process and offering a direct pathway for transferring funds to their bank accounts directly from the app.
Why Off-Ramp?
The "Off-ramp" feature serves a crucial purpose in the Zebec ecosystem by providing users with the ability to convert their cryptocurrencies into fiat currency. This functionality ensures that Zebec users are not confined to holding cryptocurrencies and can easily sell them for cash whenever they choose. With the off-ramp feature, users can transfer the tokens in their Zebec accounts to their bank accounts by converting them into fiat currency.
Zebec operates as a continuous settlement protocol, enabling seamless and composable transfer of value, primarily through Zebec Payroll. This groundbreaking project transforms the payment landscape by empowering businesses, employees, and consumers to actively receive their payroll on a per-second basis. It enables them to actively participate in the process and experience the benefits firsthand.
The introduction of the off-ramp feature now allows users to fully maximize the potential of Zebec Payroll. After receiving their per-second payments, users can effortlessly transfer the funds into their bank accounts by directly exchanging the received tokens into fiat currency. This straightforward process empowers users to enjoy the benefits of Zebec Payroll while seamlessly accessing their funds in traditional fiat currencies as needed.
About Zebec Protocol
Businesses, ecosystem partners, and institutions use Zebec Protocol to stream real-time, per-second payments to payees. By more efficiently leveraging the time value of money, Zebec makes money worth more.
About Coinflow
Coinflow is a specialized Web3 Payment Stack designed to assist businesses in seamlessly onboarding the next billion users onto the blockchain.
SOURCE
https://medium.com/zebec-protocol/zebec-announces-off-ramp-functionality-in-collaboration-with-coinflow-f719d502af6d