Avalanche Foundation Launches Avalanche Vista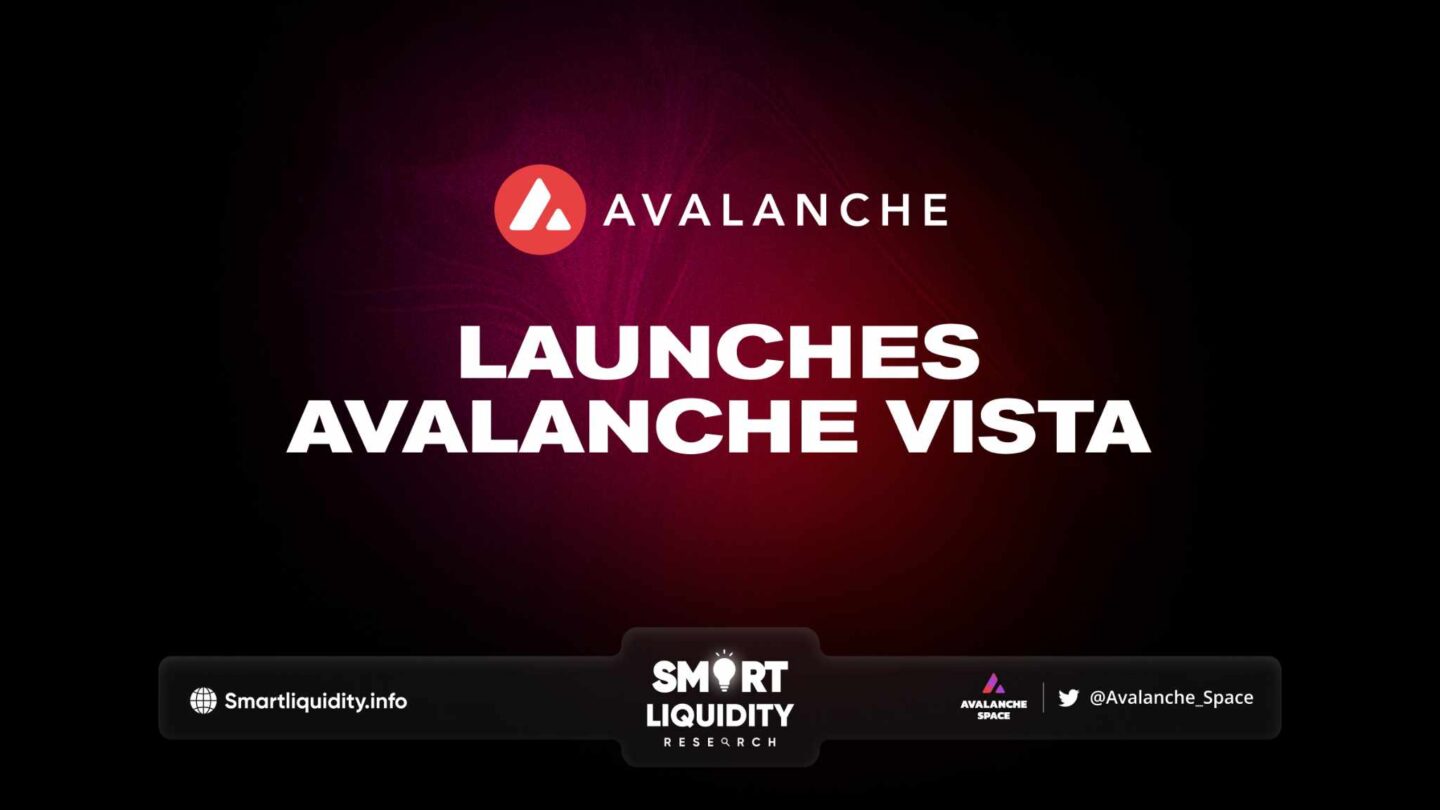 Avalanche Foundation Launches Avalanche Vista, Avalanche Foundation allocates $50M for purchasing tokenized assets on Avalanche blockchain, including real-world and off-chain assets.
The program called "Avalanche Vista" has the goal of supporting and showcasing the importance of tokenization. Tokenization is the process of creating a digital representation of an asset, item, or thing on a blockchain. n process effectively. Avalanche Foundation Launches Avalanche Vista
The Avalanche Foundation's $50 million investment intends to make the financial system more accessible, efficient, and cost-effective by using Avalanche's consensus process, unique Subnet design, and technological innovation. The purpose is to drive the adoption of tokenization and on-chain finance by showcasing the advantages of blockchain rails in manual, operationally-intensive use cases such as asset issuance, settlement, transfer, and administration.
Avalanche Vista will consider assets across the full liquidity spectrum, including equity, credit, real estate, commodities, as well as those that are blockchain-native.
The initiative follows significant milestones in asset tokenization, such as Securitize's tokenization of KKR's fund interest on the Avalanche blockchain, IntainMARKETS, Avalanche Evergreen Subnet and Avalanche Spruce. These milestones mark the first digital exposure to KKR's alternative investment strategies in the U.S., and enable buy- and sell-side institutions to explore OnFi benefits in the testnet environment.
"Asset tokenization isn't just the future of capital markets, it's a critical driver of the present," said John Wu, President of Ava Labs. "The groundswell of momentum across institutions building on-chain has been astounding, and the Avalanche Foundation is taking a big leap forward with this initiative."
Unlocking broader access to private market investing has been a longstanding challenge for the industry. Historically, investments in private markets have been primarily reserved for large institutional investors and ultra-high-net-worth individuals. Among the barriers preventing broader access and smaller investment minimums have been high operational costs to facilitate manually-intensive functions like capital calls, change of ownership in secondary markets, underlying data availability, and fund disbursements.
"Moving parts of the asset administration process on-chain allows issuers to have one workflow and one system of record, enabling a better, more seamless user experience for service providers and investors," said Siddhartha, Founder and CEO of Intain, a leading structured finance platform.
About Avalanche
Avalanche network is the blockchain industry's quickest smart contracts platform digital asset. Avalanche is blazingly fast, low cost, echo-friendly Any smart contract-enabled application can outperform its competition by deploying on Avalanche.
SOURCE: https://www.avax.network/blog/avalanche-foundation-vista-asset-tokenization