Telos and Arcus Partnership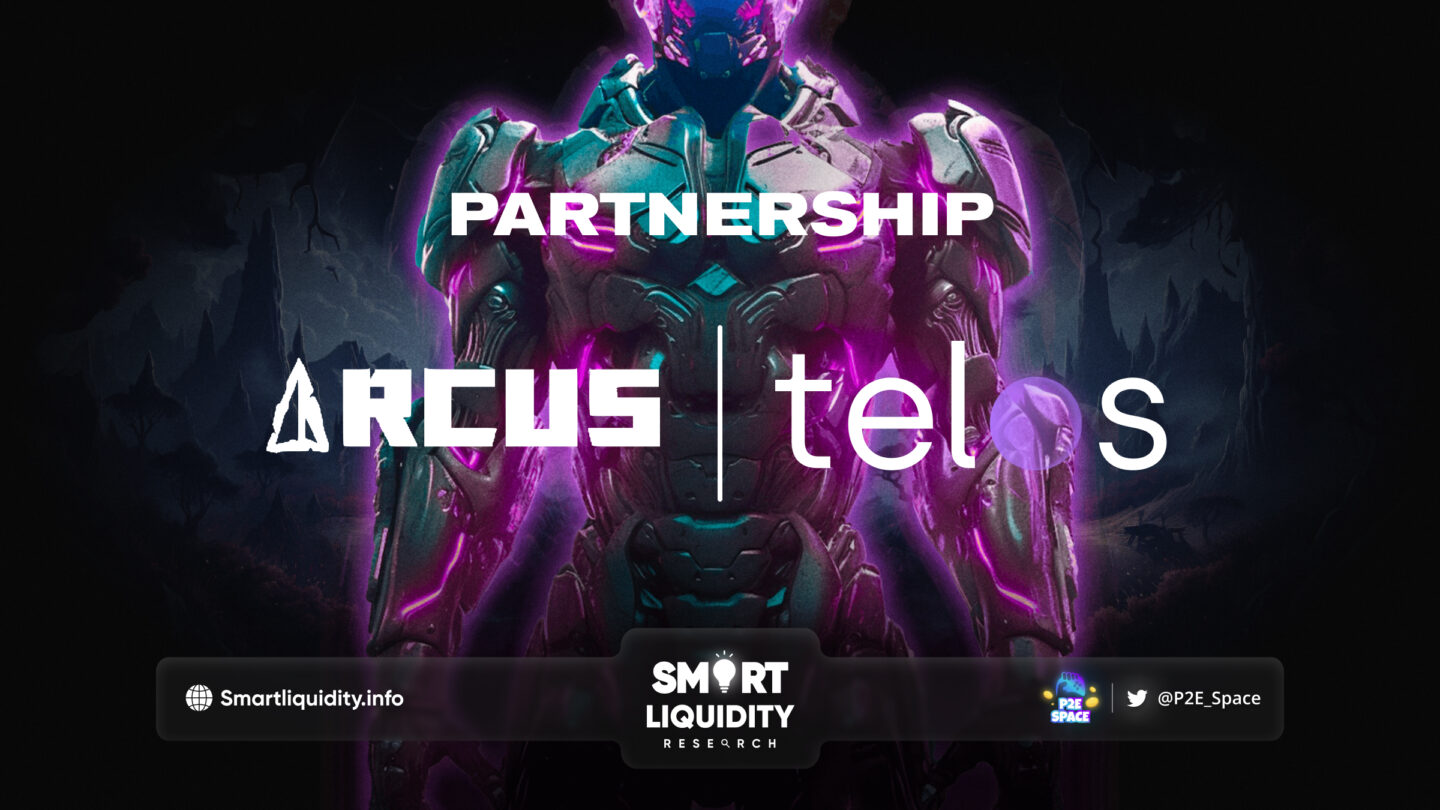 Telos has shared its newest partnership with Web3 gaming leader and innovator, Arcus.
Featuring elements of both GameFi and SocialFi, Arcus is a combat game in which players use bow and arrows to shoot one another across a variety of game modes, including 1v1, Team Deathmatch, Free For All and a Treasure Hunt-style mode. Arcus players can purchase NFTs that correspond to their in-game Warriors, Weapons and Ethers (animal allies) to compete in one of the Web3 gaming space's most exciting new titles, and earn cryptocurrency by winning various games and challenges.
Launched in 2022, Arcus will leverage the advanced capabilities of Telos' tEVM network to enhance and expand the power of its signature title. Meanwhile, the partnership will also open up Arcus' capabilities in terms of DeFi compatibility and use cases. Arcus and Telos community members can look forward to a cutting-edge experience chalk full of immersive gameplay and opportunities for financial benefits as a byproduct of proficiency, skill and experience within the game.
About Arcus
Arcus Game is a Filipino-led gaming company that delivers quality gaming experiences to its global community. Founded in 2022, the company has been a pioneer in the tech and gaming industry, revolutionizing esports and gaming with AI-powered metaverse and lucrative GameFi opportunities.
Arcus enables players to enter a world where their skills, strategies, and decisions truly matter. Arcus' game changer proprietary AI technology ensures experiences through UGC customization. From heart-pounding first-person shooter battles to captivating adventure quests, Arcus Game offers a diverse range of gameplay modes that keep players engaged and craving for more.
About The Telos Foundation
As a decentralized, independent and not-for-profit organization, the Telos Foundation spearheads the advancement and governance of the Telos blockchain. Launched in 2018, Telos has an impeccable five-year record of uninterrupted service. With the introduction of the tEVM in 2021 — the fastest Ethereum Virtual Machine — Telos has demonstrated its commitment to cutting-edge technology. Now shifting its focus to becoming a Layer Zero network, Telos places paramount importance on scalability, security, and decentralization. The network's impressive performance allows for 15,200+ transactions per second, all while maintaining near-feeless operations. Today, the Telos ecosystem boasts more than 100 partners, 250 dApps, 1.2 million accounts, and a rapidly growing community. Telos continues to propel the industry's transition to Web 3.0 and pave the way for global adoption of decentralized solutions.
SOURCE: MEDIUM