Dexalot Receives $3M Grant from Avalanche Foundation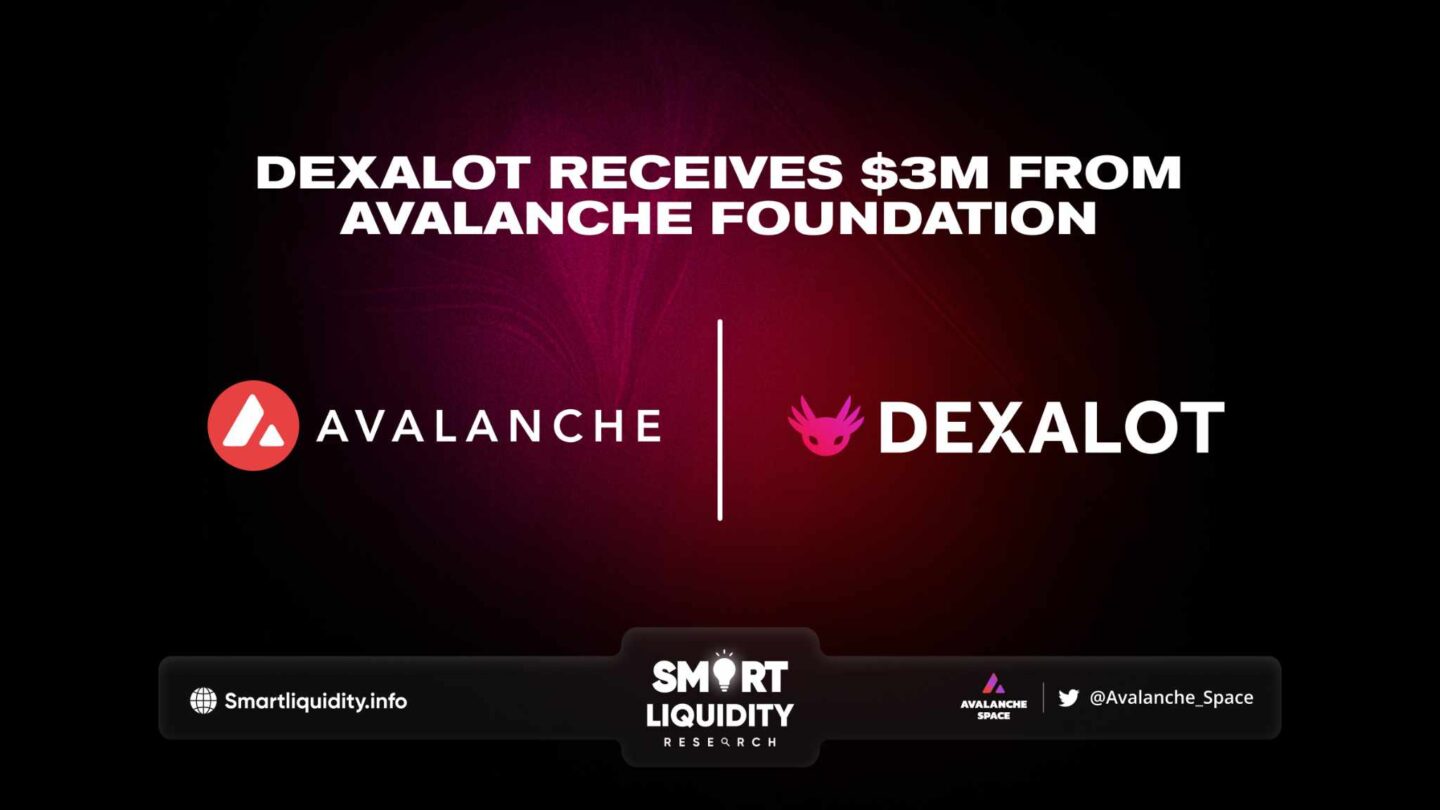 A comprehensive program nurturing Avalanche Subnet growth and adoption. Dexalot Receives $3M Grant from Avalanche Foundation.
Starting this fall, Avalanche Multiverse funds will be distributed over 12 months through the existing Dexalot Incentive Program. The Multiverse funds are contingent and will be distributed in accordance as the Dexalot Subnet hits new milestones. Since launch, Dexalot's Subnet has processed 12M+ transactions.
"Dexalot's non-custodial, fully on-chain CLOB could provide for one of the best pricing of swaps for various assets within the Avalanche ecosystem," Luigi D'Onorio DeMeo, head of DeFi and DevRel at Ava Labs. "After the events from the past year, we expect to continue to see a renewed push into non-custodial DeFi that enables trustless transactions between unified parties and Dexalot is a key piece of that infrastructure." 
The Avalanche Foundation launched Avalanche Multiverse in March 2022 to boost Subnets growth, enabling a diverse ecosystem of app-specific blockchains like Dexalot, supporting new ecosystems like blockchain gaming, DeFi, NFTs, and institutional use cases.
Dexalot, a project funded by the Avalanche Foundation, showcases the power of Avalanche, particularly its unique architecture, which allows for the creation of custom Avalanche Subnets tailored to a specific dApp's specific needs.
To learn more about Dexalot's Multiverse rewards and eligibility, visit this page. 
About Avalanche
Avalanche is a smart contracts platform that scales infinitely and regularly finalizes transactions in less than one second. Its novel consensus protocol, Subnet infrastructure, and HyperSDK toolkit enable Web3 developers to easily launch powerful, custom blockchain solutions. Build anything you want, any way you want, on the eco-friendly blockchain designed for Web3 devs.
About Dexalot
Dexalot is a revolutionary decentralized exchange that brings the traditional centralized exchange look and feel to a decentralized on-chain application. The Avalanche-powered Central Limit Order Book DEX represents an inclusive and transparent environment where Dexalot users can trade crypto securely and efficiently, with no slippage or custody risk.
SOURCE: https://www.avax.network/blog/dexalot-subnet-earns-avalanche-multiverse-incentives-of-up-to-3-million
‍