AGLD DAO and CARV Partnership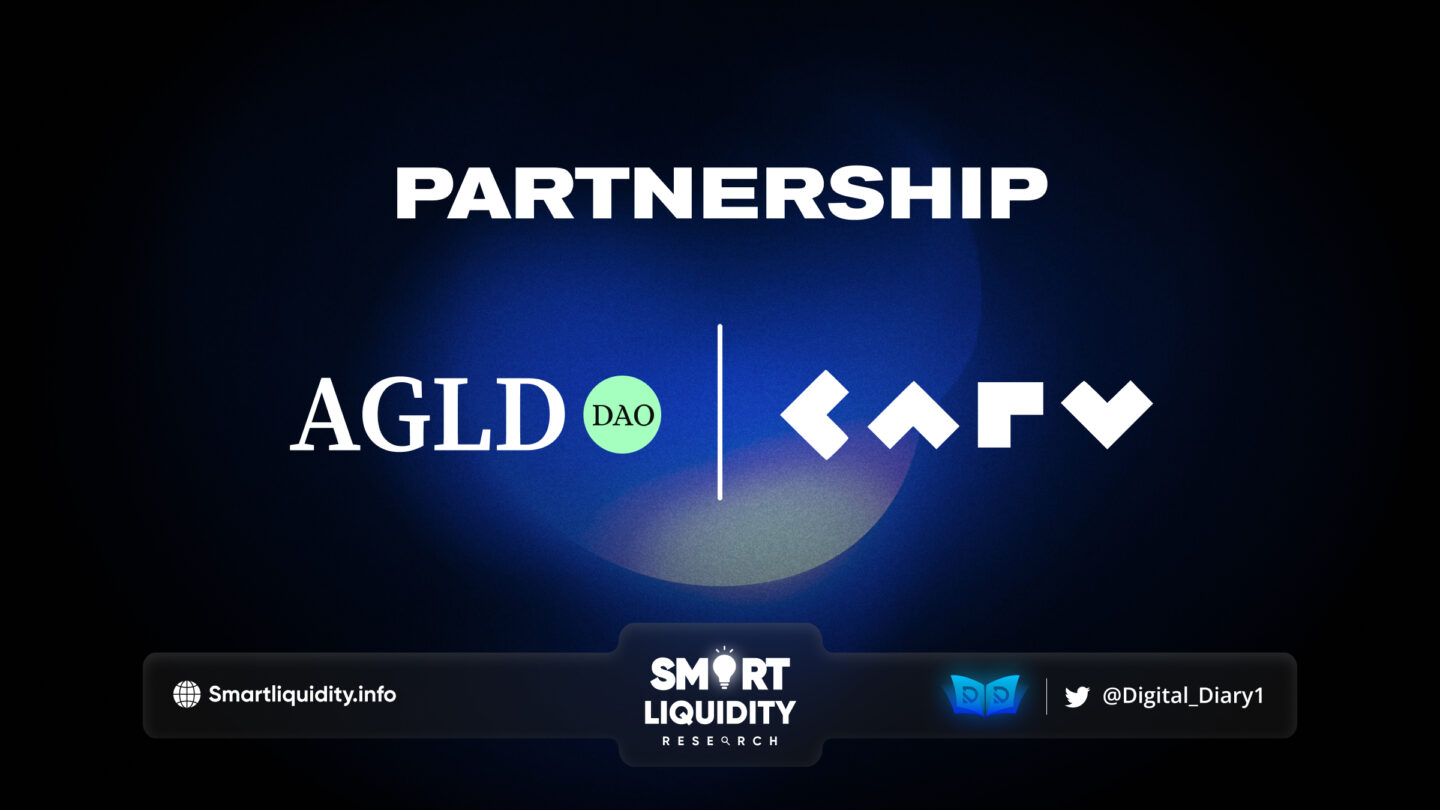 AGLD DAO and Lootchain is eager to forge connections with CARV's community. This strategic move aims to extend the reach of messaging and enlighten more audiences about the unique gaming landscape that the Loot Chain contains.
CARV's gaming experience goes beyond just conventional engagement loops and social media. By engaging and learning about their ecosystem they've recognized and appreciated their commitment to constructing an ecosystem that fosters badges, community, and special events.
Through this partnership, the two communities can launch campaigns to bring awareness. A prominent contributor from AGLD DAO had this to say about the collaboration, "CARV's gamification loops and soul bound tokens should drive more attention and retention within our ecosystem".
Quote from CARV's leadership, "CARV is thrilled to partner with AGLD on user acquisition and retention with the goal of growing the Autonomous Worlds platform. Working with AGLD is another step in the right direction for CARV that will elevate our community and platform further."
This is only the beginning of many more strategic partnerships and collaborations in AGLD DAO's mission to support Autonomous Worlds builders in being able to launch their projects to excited communities.
About CARV
CARV is building a credential infrastructure focused on gaming, enabling gamers with enhanced social and seamless credential-based experiences across games while empowering games with privacy-preserving, AI-driven intelligence for growth and operations.
About AGLD DAO and Lootchain
AGLD DAO is committed to building Autonomous Worlds that embody the principles of decentralization, transparency, fairness, and most importantly community sovereignty. They believe that this is the inevitable next step in the evolution of blockchain adoption and they are excited to be at the forefront of this revolution.
AGLD DAO also plans to support Autonomous world builders using platform partnerships, hackathons and ecosystem grants. These initiatives will further stimulate creativity and innovation within the Lootverse, bringing them closer to the realization of AW.
The Loot Chain is a dedicated L2 that will unite the Lootverse, and enable future autonomous worlds to have high transaction volumes and high daily active users. Built on the OP stack with Caldera, with Polygon as the DA layer, the Loot Chain will solve the scalability problems that L1s like Ethereum have, as well as significantly lowering the cost of building and deploying fully on-chain games.
Developers who want to onboard onto the chain should either reach out on the Adventure Gold onboarding form or use the documents found on
https://mainnet.lootchain.com/
SOURCE: MEDIUM