cBridge Launches On Moonbeam And Partners With Zenlink For GLMR Boosted Liquidity Farming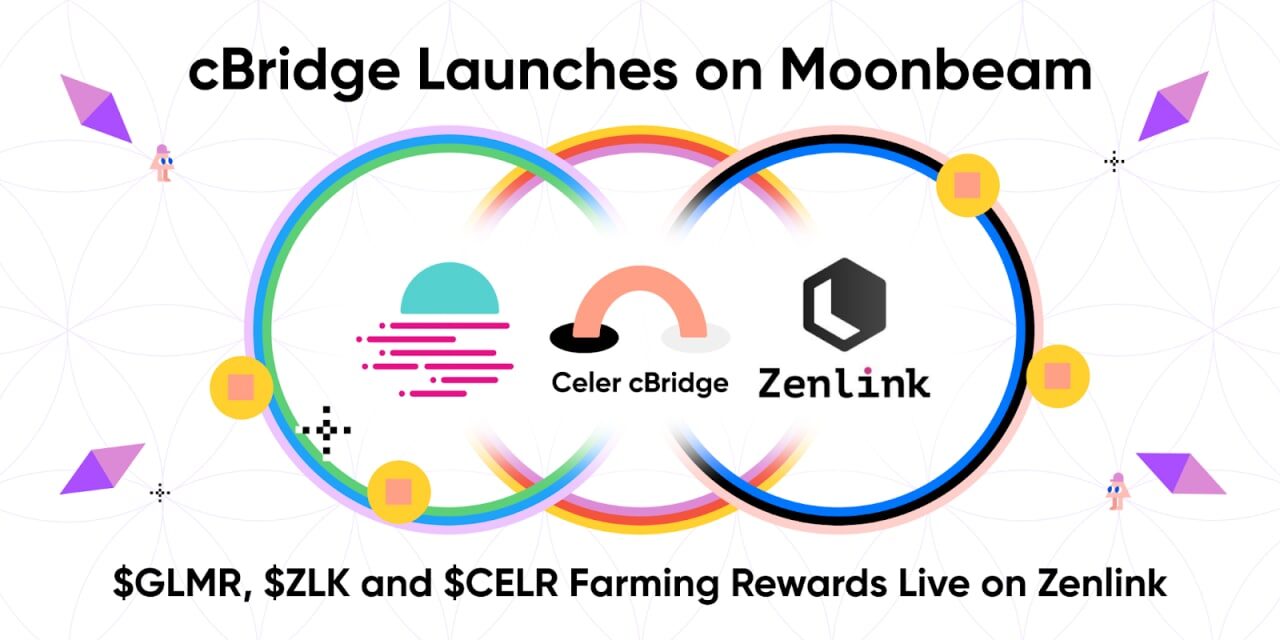 Celer cBridge now supports bridging to Moonbeam under the Open Canonical Token Standard. The Moonbeam community is now able to use cBridge for a fast, low-cost cross-chain bridging experience between Moonbeam and 15 other supported blockchains and layer2 networks. In addition, the Celer Inter-chain Messaging Framework (Celer IM) will enable cross-chain function call, cross-chain dApp composability, and general message passing on Moonbeam very soon.This means that users from other blockchain ecosystems are also able to use applications built and deployed on Moonbeam through Celer IM.
To celebrate this integration, we've partnered with Zenlink, one of the most used decentralized exchanges in the Polkadot ecosystem, to launch two liquidity farming pools for the (ceUSDT, ceUSDC) pair and the (ceUSDC, GLMR) pair with 30-days of boosted rewards in ZLK, GLMR and CELR.
To participate in the farming pools, users can first move their USDC, USDT and CELR from Ethereum to Moonbeam using cbridge.celer.network
About Zenlink
Zenlink is an underlying cross-chain DEX protocol based on Polkadot and is committed to becoming the DEX composable hub of Polkadot. By accessing the ultimate, open, and universal cross-chain DEX protocol based on Substrate, Zenlink DEX Protocol enables all parachains to build DEX and achieve liquidity sharing in one click. Zenlink DEX Protocol includes Module, WASM, and EVM implementations, which are flexible and adaptable, allowing for customizable compositions and interoperability with different DeFi modules.
About Celer Network
Celer Network is a layer-2 scaling platform that brings fast, secure and low-cost blockchain applications on Ethereum, Polkadot and other blockchains to mass adoption. Celer launched the world's first Generalized State Channel Network and continues to push the frontier of Layer-2 scaling with advanced Rollup technology. Core applications and middleware like cBridge, layer2 finance, and more ecosystem applications built on Celer have attracted large audiences in the DeFi, blockchain interoperability, and gaming spaces.
➡️Source:
https://blog.celer.network/2022/01/13/cbridge-launches-on-moonbeam-and-partners-with-zenlink-for-glmr-boosted-liquidity-farming/