Crema Finance and Lido Finance Partnership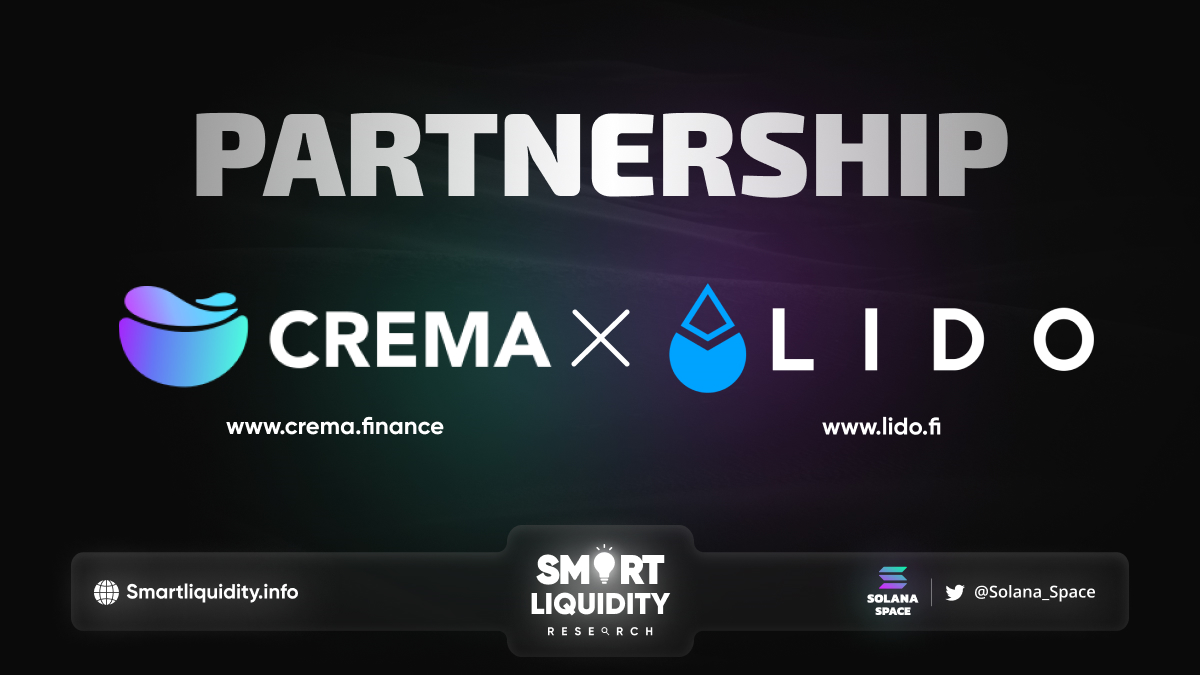 Crema Finance announces its partnership with Lido Finance, an industry-leading multichain liquid staking protocol.
Lido Finance is building a high-performance validator set on multiple chains to contribute toward blockchain decentralization.
By combining Lido's staked assets with a concentrated liquidity market maker (CLMM), they will make continuous efforts together to decentralize Solana.
Both platforms will join forces to enhance the capital efficiency of staked assets and build a more decentralized Solana blockchain.
Crema aims to redefine the capital efficiency and trading depth in non-Ethereum Virtual Machine ecosystems through its CLMM infrastructure and affiliate innovations.
Lido is a decentralized liquid staking platform for Ethereum, Terra, Solana, Kusama, and Polygon. Liquid staking is an essential driver of DeFi economics and democratizes access to POS rewards.
About Lido Finance
Lido is the leader in liquid staking (when measured by TVL) with a priority on contributing to ecosystem improvement, increasing blockchain decentralization, and making staking beneficial for all the participants on every chain it has launched.
About Crema Finance
Crema Finance is a robust concentrated liquidity protocol that provides superior performance for traders and liquidity providers.
⏩ SOURCE