BinanceLabs Strategic Investment with OpenLeverage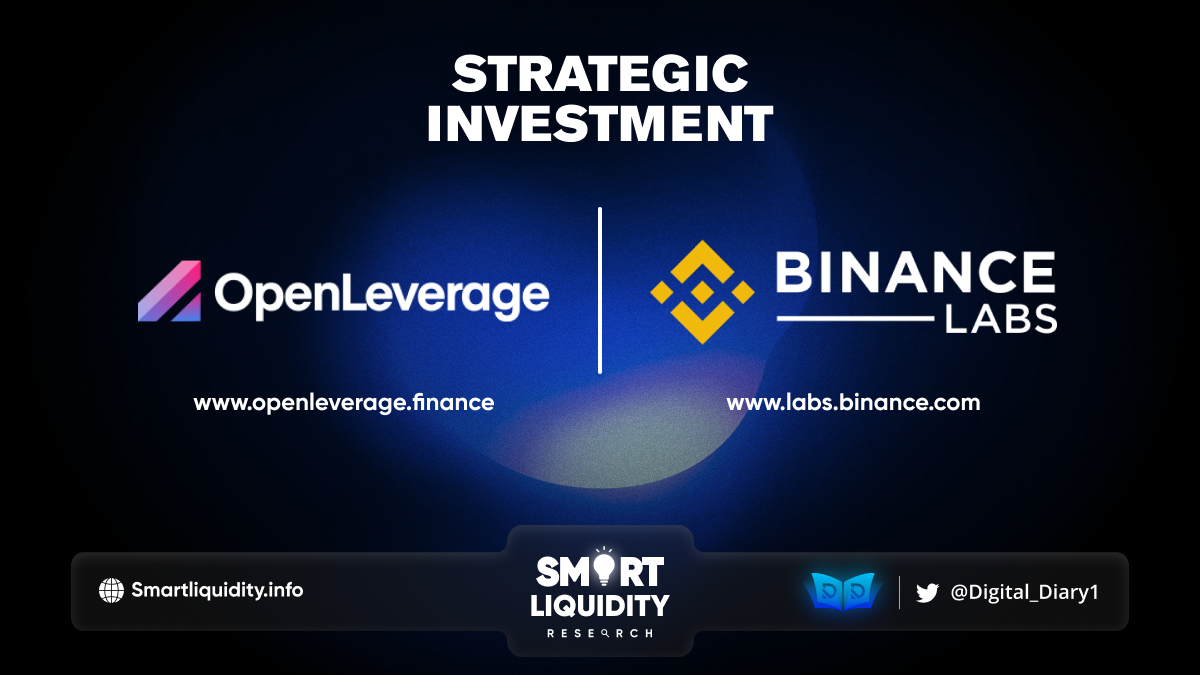 BinanceLabs has announced its investment in OpenLeverage, a permissionless lending and margin trading protocol for everyone. It integrates with decentralized exchange liquidity to serve the unsatisfied long-tail digital asset market.
OpenLeverage uses an innovative price reference mechanism called 'OnDemand Oracle', which is free from oracle creation and maintenance, accurate, and fast-tracking to protect lender and trader positions. OpenLeverage provides access-free markets; any user who wants to create a new market can add token addresses for an existing tradable token pair from a DEX. As part of the Incubation Program, OpenLeverage attended to VivaTech, Europe's biggest startup and tech event. And presented its pitch in front of the tech industry leaders.
The proceeds from the raise will be used to strengthen OpenLeverage's presence on the BNB chain and develop a multi-chain ecosystem with planned expansions to other EVM-compatible chains like Polygon, and Avalanche in the second half of 2022, and Ethereum Layer 2 solutions, Arbitrum, and Optimism.
OpenLeverage also plans to incorporate more DEX partners and build new features such as limit orders for trades, over-collateralized lending, smart vaults for optimized liquidity routing, decentralized asset management, and social trading via NFTs.
Jackie, CEO of OpenLeverage, commented: "We are committed to our protocol's permissionless and transparent values. With BinanceLab's support, OpenLeverage will unleash its fullest potential and enable more users to experience permissionless lending and margin trading. We have so much more in store for our users, with many exciting features under development and ambitious road map. We remain focused on building and deploying high-quality user products despite the challenging market conditions ahead."
Since launching in December 2021, OpenLeverage has scaled aggressively, reaching more than $500 million in trading volume. With over 17,000 active users and 240 unique markets at press time.
About Binance Labs
Binance Labs identifies, invests, and empowers viable blockchain entrepreneurs, startups, and communities, providing financing to industry projects that help grow the wider blockchain ecosystem.
About OpenLeverage
OpenLeverage is a permissionless margin trading protocol that enables traders or other applications to long or short any trading pair on DEXs efficiently and securely. The mission of OpenLeverage Protocol is to create an entirely permissionless decentralized margin trading infrastructure. Therefore, no permission is necessary to create a margin trading market for any pair, with isolated and market-adjusted risk controls. For the long term, OpenLeverage aims to build a decentralized crypto securities service to retail. And institutional clients, providing decentralized lending, derivatives trading, and asset management infrastructure, which integrates with the global DeFi ecosystem. They believe that the transition to a native financial layer on the internet is an essential step for humanity. It is free, frictionless, and not controlled by anyone.
SOURCE: MEDIUM