JOE on Naughty Price Protection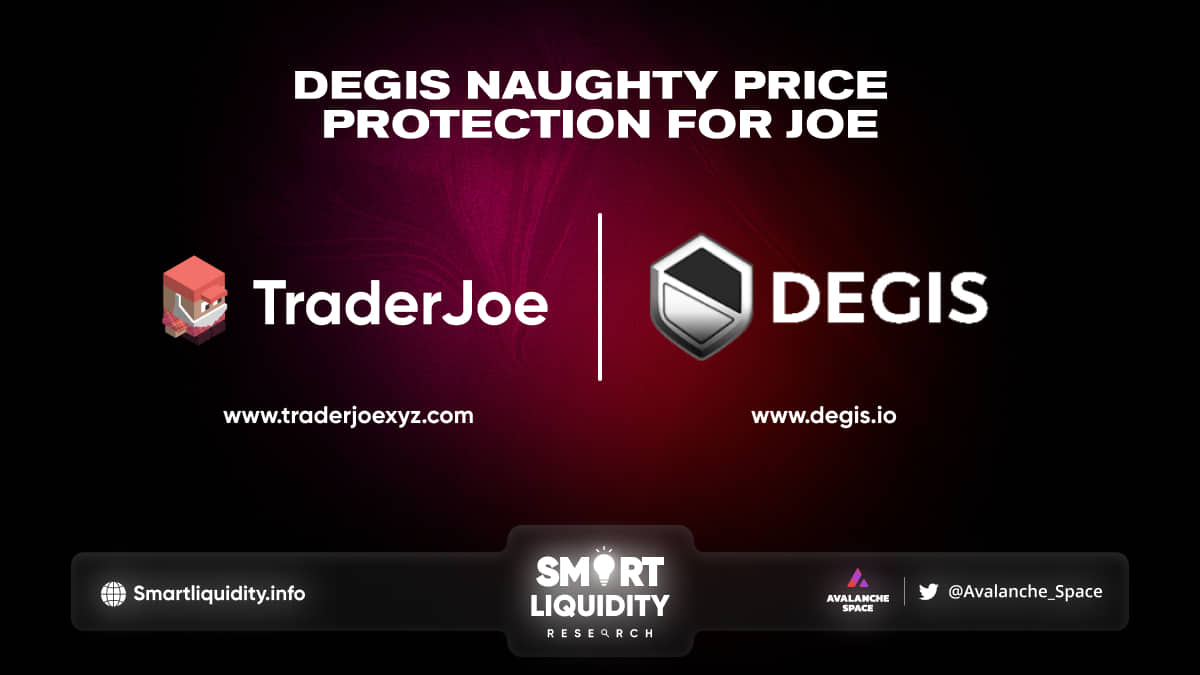 JOE on Naughty Price Protection, Trader Joe and Degis has announced their collaboration, and the $JOE token will be covered by Degis Naughty Price Protection. At 8 AM UTC on June 30, 2022.
Holders of $JOE may purchase, trade, and produce protection tokens, and they will get payment if the price of $JOE falls. It is a tool for $JOE holders to get extra protection against price volatility.
At this time, all holders of $AVAX, $XAVA, and $JOE have protection. Additional tokens inside the Avalanche ecosystem will have their prices safeguarded and incorporated into the Naughty price protection mechanism. Degis will make every effort to protect the crypto world.
About Naughty Price Protection
Naughty Price Protection is Degis' next-generation token price protection. Each token in Naughty Price Protection represents a protection. The pool stops if the insured token price falls below the trigger price. First Matching sets an equitable beginning protection token price, and Protect to Profit lets users profit throughout protection. Naughty Price will protect your money from market hazards.
About Degis
Degis, the all-in-one protection market built on Avalanche, aims to protect your asset from every possible risk. The ultimate goal is to build an universal crypto protection platform and shape decentralized protection ecosystem.
About Trader JOE
Trader Joe is a combination of DEX and DeFi lending to provide leveraged trading and bring users a perfect trading experience with high speed and low cost.
SOURCE
https://degis.medium.com/degis-will-protect-joe-in-naughty-price-protection-f07d248b4135