Revolve Games Upcoming INO on Babylons!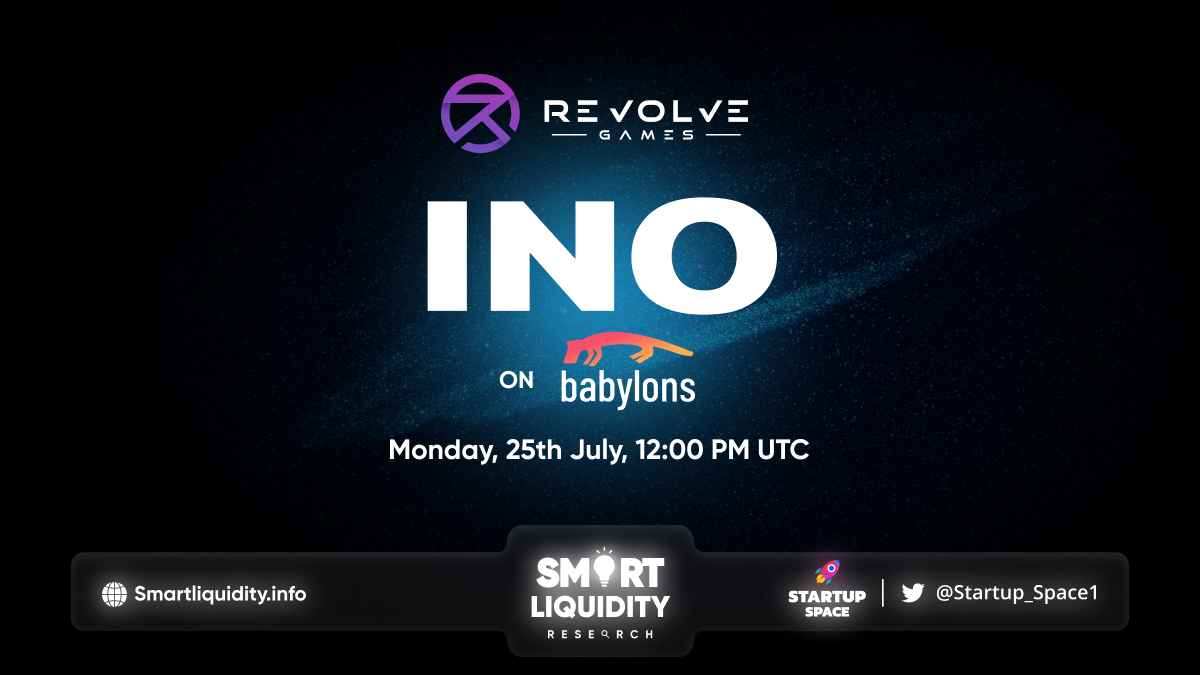 Revolve Games mechanics and token utility are delivered through Selestium and connected games. Babylons will be hosting an INO on July 25 at 12.00 PM UTC.
The Revolve Games is redefining GameFi , with a play, save and earn blockchain gaming ecosystem where users earn staking rewards according to their in game performance.
For this INO, Babylons will be listing 192 Lands in total. 150 Small Lands, 40 Medium Lands and 2 Large Lands will be on sale. Small Land is 400 square meter plot of land in Selestium and worth as 160 BUSD. Medium Land is 1600 square meter plot of land in Selestium and worth as 576 BUSD. Large Land is 6400 square meter plot of land in Selestium and worth as 2048 BUSD.
Here are the top priviliges for landowners that will enhance your in-game experience in Revolve Games:
Landowners gain access to certain resources depending on their lands biome and position.
Landowners are able to build features on their land which will benefit them in-game, these features include: housing, mining facilities, schools, barracks, training fields, forges, research facilities and more.
Landowners can deploy e-commerce storefronts and sell in-game items to other users.
Landowners enjoy the ability to generate passive income through renting out their land to other players.
On top of the in-game utility, Revolve Games have built a ton of bonus utility to give additional value to land owners. A few of these benefits are:
Landowners don't pay marketplace fees, up until the price they paid for their plot of land in the presale.
Landowners get special access to unique skins, avatars and characters, which are unavailable to the public.
Advertising — the landowners can advertise their products and services by customizing their properties on Selestium Metaverse
Landowners are able to rent land and buildings to players.
Landowners get access to buildings that produce unique equipment or items (Requires limited Blueprints found around the world) (Weapons, Armor, Mounts, and Pets)
Babylons would like to remind everyone that the BABI Weekly Reward Mechanism is in place — they distribute up to 227,500 BABI at the end of each week to their community members. The amount of BABI a user gets is proportional to their weekly trade volume. Read more about their reward system here.
About Babylons
Babylons is the ultimate GameFi destination, pioneer launchpad, blockchain tooling provider and NFT platform with its 100+ gaming partners and a young and active following of GameFi enthusiasts. For its gaming partners, Babylons offers INO hosting, IDO hosting and secondary sales services tailored to their exact needs. Babylons has a vibrant gaming community that is eager to participate in new gaming project private, public token offerings & IDOs; while the platform aims to democratize this process with its innovative mechanisms. Soon on multiple blockchain networks!
About Revolve Games
Revolve Games is revolutionizing the way DeFi staking is integrated with blockchain gaming. The staking rewards of a given tethered actionable NFT are dependant on the in-game performance of that asset; be it a character, vehicle or game builder. As such, players are highly incentivized to participate in gaming and level up their NFT. Liquidity stakers are also incentivized to perform better against their opponents with increased staking multipliers.
SOURCE
https://blog.babylons.io/revolve-games-ino-on-july-25-cc79e720e5fa