Crust Network Partners With Meson Network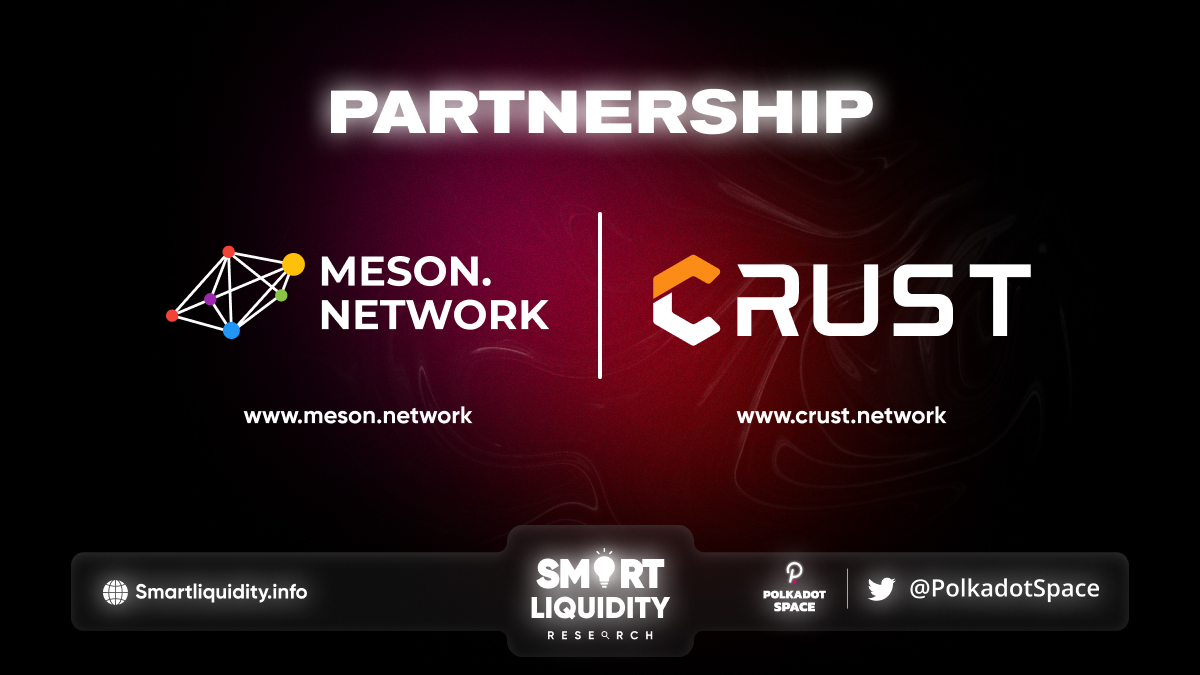 Crust Network

partners with

Meson Network

to offer Web3 industry a turn key solution
The Crust Network, a decentralized storage protocol based on IPFS, partners with Meson Network — the bottom-up paradigm in building a bandwidth marketplace for both Web3 & Web2.
Crust Network has not only integrated Meson Network's CDN solution to help our users leverage Crust Network to store and pull files much faster and more efficiently, meanwhile we are working with Meson Network to offer web3 industry a turn key solution including storage and retrieval service, full technical support, operational and maintenance services combined.
A few practical scenarios of Crust storage adopted Meson CDN:
Defi Website Hosting
Crust ensures the dApps are always accessible, fully decentralized and uncensorable.
For dapp hosting, Meson CDN will help Crust to achieve faster data pull service, speed up the loading speed of the website. This will improve the user experience.
2. NFT&Metaverse
With Meson CDN, the Metaverse will be more accessible. Although more private and decentralized than Web2, the network efficiency at this stage is undoubtedly far from Web2. At the same time, too centralized CDN acceleration is also a bottleneck restricting the development of Web3. Crust and Meson will work together to facilitate the instant reading of the Metaverse data, so that the model loading does not need to wait for a long time.
3. SocialFi Data Storage
SocialFi has become the hottest scenario of Web3. Meson and Crust will work together to achieve instant browsing and permanent storage, providing users with the most convenient web3 lifestyle.
4. General File Storage
Unlike traditional CDNs that only provide acceleration services with single-digit nodes, Meson Network can mobilize many machines at the same time to provide acceleration service for static files of products, ensuring high availability of services and user privacy security. Crust's Web3 storage application, Crust Files, integrates Menson to further improve the security and privacy of user storage.
About Meson Network
Meson Network is building the decentralized bandwidth marketplace for Web3, using a blockchain protocol model to replace the traditional labor-based sales models, consolidating and monetizing idle bandwidth from long-tail users at a low cost. Meson Network is the foundation of data transmission for decentralized storage, computation, and the emerging Web3 Dapp ecosystem.
About Crust
Crust Network is a versatile, purpose-built storage blockchain that delivers truly decentralized file storage and hosting capabilities for the entire Web3 ecosystem, empowering privacy and data ownership. Crust Network enables dApp hosting, NFT metadata storage and encrypted file storage across a wide range of blockchains.