Polkastarter Gaming Collaborates with Mummy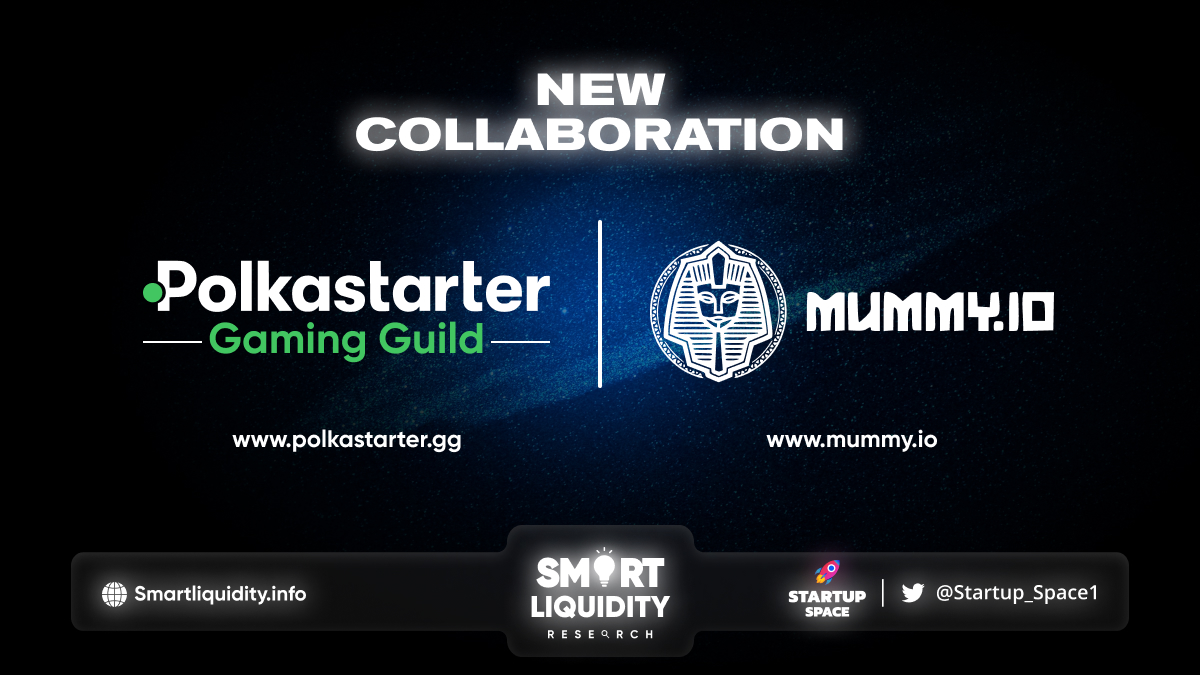 Polkastarter Gaming Collaborates with Mummy, The Next Generation Ancient World Play-and-Earn MMORPG powered by Unreal Engine 5.
Mummy Introduction
The Mummy​ is a state-of-the-art MMO game that brings to life forgotten Ancient World myths. The game features fast-action combat mechanics in the plentiful world of ancient Egypt, a realm torn between order and chaos, the fate of which lies in the hands of the Gods.
They developed in Unreal Engine 5, with the main focus on delivering a high-fidelity product that players can not only enjoy free of charge, but through which they benefit from the play-and-earn paradigm and true ownership of in-game assets in the form of NFTs.
They want to see a game with high-quality graphics, a complex and viable in-game economy, but most importantly, a game that's fun!
Founder's Vision
Here at Mummy, they we believe in the power of the imagination to change lives for the better, in the magic of immersing ourselves in virtual worlds filled with wonder and adventure. We are a team of passionate developers and creatives with diverse backgrounds united by their shared passion for MMORPGs and the disruptive potential of web3 technology for the video game industry.
Virtual worlds are just as real and vibrant for them, and they grew up in them spending countless hours playing and forging friendships. Now, they want to bring game development to new heights by using the incredible Unreal Engine 5 and the revolutionary play-and-earn model that comes with true ownership of in-game assets.
Their ambition is to be at the forefront of innovation in the gaming industry. They are excited about the long and challenging journey ahead of them and are passionate about the process of bringing their vision to life.
They hope to foster a vibrant community of players that are as enthusiastic about the game as they are and cultivate genuine friendships and interactions in a safe and fun environment amidst the dunes, cities and pyramids of ancient kingdoms.
Concept Overview
The game will be an open-world multiplayer action RPG set in the world of Ancient Egypt. Focused on environment exploration, completing quests for different factions, or joining other players to tackle given tasks, the game will challenge the players' strength and wit.
Main Features
Fast-paced combat mechanics for 3+ classes; 10 abilities and passive synergies.
Over 60 km2 of Open-World locations to explore, multiple factions to join and engage with.
Several imposing cities acting as HUBs, numerous towns, garrisons and camps, plus customizable hideouts.
Devotion and loyalty to the Egyptian Pantheon provide rewards in form of exclusive, meta-defining items and abilities.
Customizable visuals create the look & feel for the player's character, starting with the Character Creator Release.
State-of-the-art visuals and real-feel for the environment and social interaction.
Optional Crypto token & wallet integration in a highly social play-and-earn economy model.
UX artisanship for organic controls across all game moments.
$MMY Token
$MMY is an ERC 20 token deployed on the BSC blockchain. It is the main token of the Mummy.io metaverse.
$MMY Total Supply: 230,000,000 MMY
Can Mint: No
Private Sale & Public Sale: 23,000,000 MMY (10% of Total Supply)
Public Listing on Exchange: 11,500,000 MMY (5% of Total Supply)
Tokenomics
About Mummy 
Mummy is an incredibly immersive and free P2E game that will send players hunting for lost NFTs in an ancient virtual world of great civilizations, bringing together blockchain's new play-to-earn model for gaming, gorgeous visuals and advanced character customization in an expansive 3D fantasy world, where players can earn crypto as they delve into the Mysteries of the Ancient World.
About Polkastarter
Polkastarter is a decentralized fundraising platform that allows blockchain teams and companies to fund and launch their projects.
SOURCE: https://twitter.com/PolkastarterGG/status/1562079181890097153