DIA Partnership With SiO2 Finance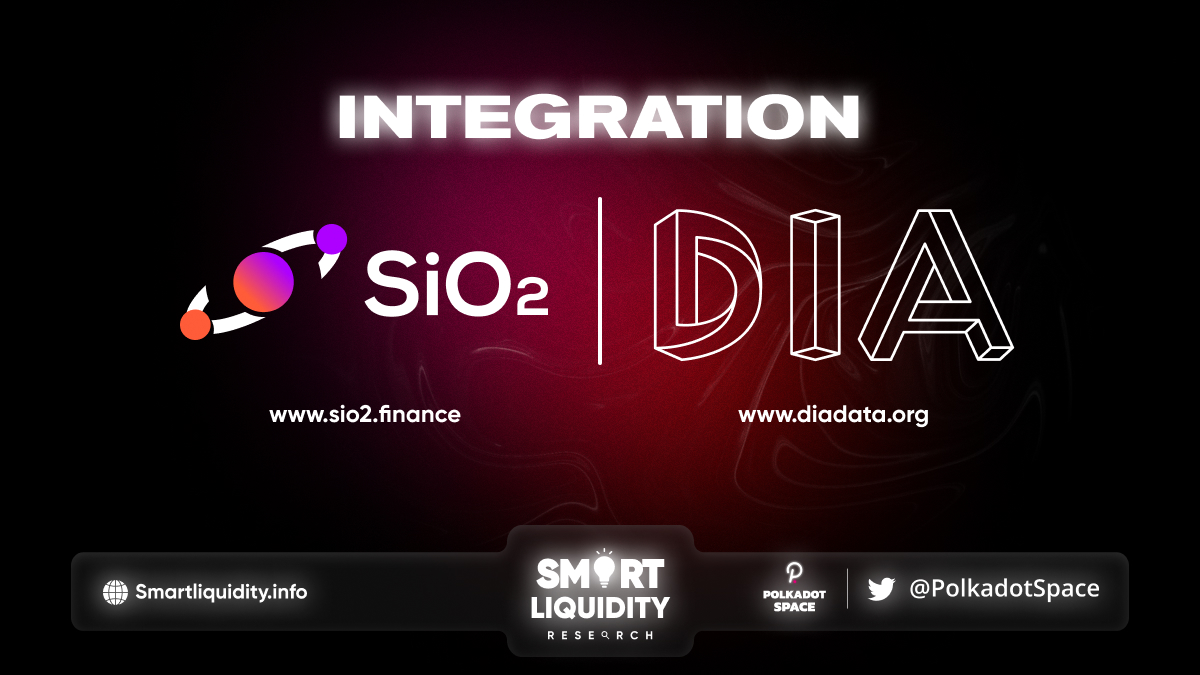 SiO2 Finance

has officially integrated

DIA's

transparent price feed oracles 
Dia partnership with SiO2 Finance to provide the DeFi protocol on Astar with a customizable and transparent asset price oracle. Via this collaboration, DIA will provide SiO2 with accurate and transparent price feeds to support the aggregation of new assets to the multi-virtual machine lending and borrowing platform. The introduction of these new pairs will expand the product offering of SiO2's decentralized platform. Enabling users to lend and borrow a variety of new DeFi assets in a trustless and secure manner.
DIA has deployed a dedicated smart-contract oracle on the Astar mainnet and the Shibuya testnet, enabling accurate and reliable on-chain price feeds for the asset pairs USDC/USD, USDT/USD, BUSD/USD, DAI/USD, WASTR/USD, WBTC/USD, WETH/USD, BNB/USD, DOT/USD, BAI/USD and aUSD/USD. The final price points of these assets are calculated by sourcing trade data from a variety of sources and applying Moving Average (MA) pricing methodology.
To supply the most accurate price feeds for the assets specified by SiO2 Finance, DIA has built a tailor-made oracle smart contract. The oracle was design with custom parameters such as the update mechanism and frequency. These requirements were transfer to DIA by submitting a DIA CDR via the DIA DAO Forum and is publicly available to everyone.
To build price oracles, DIA employs a unique fully transparent, open-source approach. While most oracles depend on third-party centralized data providers, DIA simultaneously sources trade data directly from centralized and decentralized exchanges.
About DIA
DIA a multi-chain, end-to-end, open-source data and oracle platform for Web3. The DIA platform enables the sourcing, validation & sharing of transparent & verified data feeds for traditional & digital financial applications. DIA's institutional-grade data feeds cover digital asset prices, NFT floor prices, lending rates, FX rates and more.