Binance Labs Lead Seed Round for Salus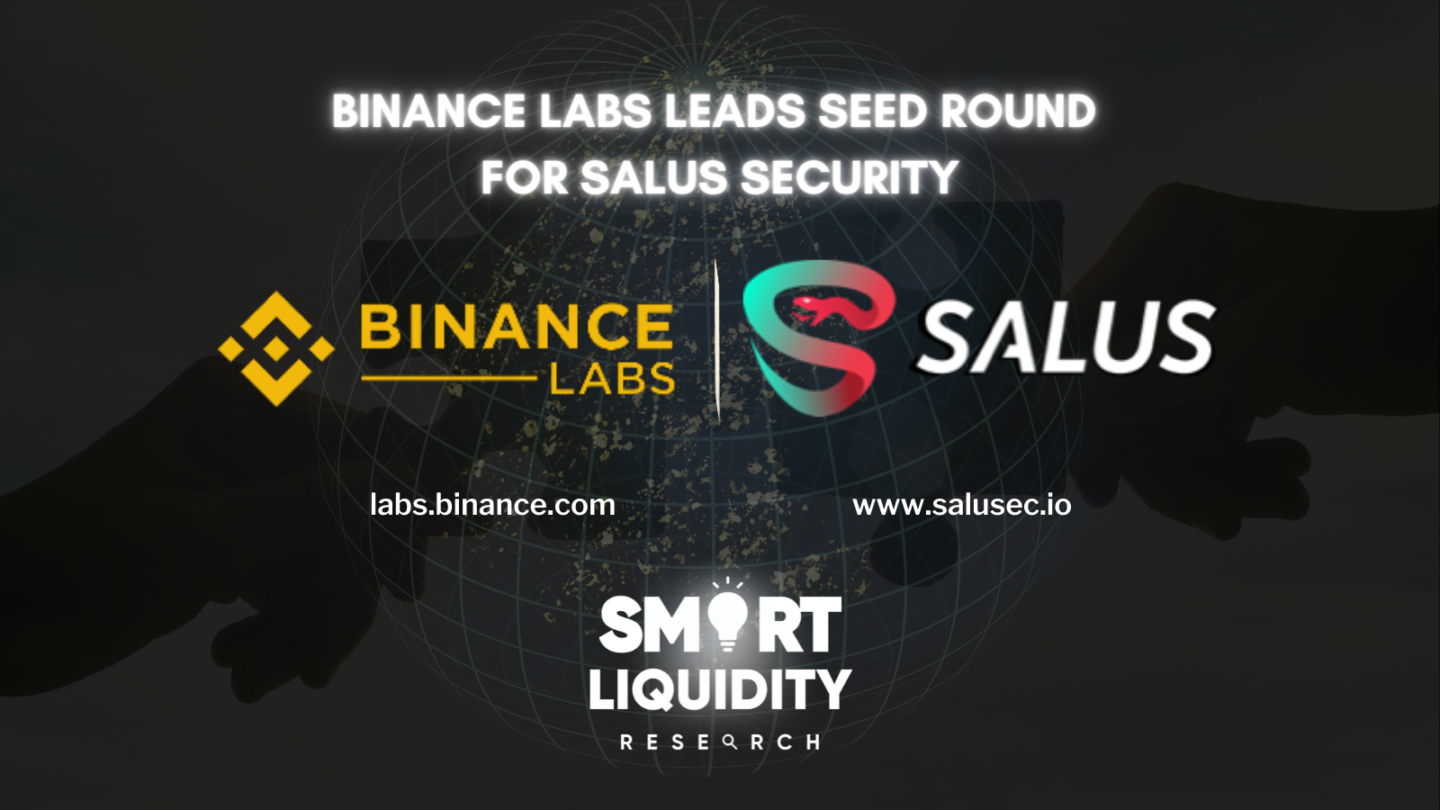 Binance Labs

,

the venture capital arm and accelerator of Binance, lead the seed funding round for Salus Security

,

a blockchain security company that uses machine learning technology to make security services more efficient and accessible.
Binance Labs is pleased to lead the recent seed funding round for Salus Security. It offers a suite of smart contract auditing, vulnerability detection, and security consulting services.
Yi He, Co-Founder of Binance and Head of Binance Labs, said, "At Binance, security has always been a priority and we're on the continued lookout for service projects that offer innovative security solutions to resolve pain points currently facing the blockchain ecosystem. The technological competitiveness of Salus Security will drive the quality of security solutions in the Web3 sector." 
Salus Security Overview
Backed by its machine learning technology, Salus Security is able to verify the smart contracts' business logics with as little friction and effort as possible. It can also automatically conduct a thorough examination of the smart contracts' code and data repository to make blockchain security simpler and more efficient. The core products of Salus Security include but are not limited to:
Automated smart contract vulnerability detection that supports multi-engine formal verification, symbolic execution, hybrid fuzzing, and more.

Smart contract audits that help detect security issues such as a denial-of-service (DoS) attack oversight, functionality duplication, rounding errors, and more.

Customized security services that include on-demand consulting, comprehensive penetration testing, and on-chain asset tracking. 
Management Quote
Mirror T., Co-Founder of Salus Security, said: "We aim to help our users eliminate their concerns about blockchain security threats and provide them with a series of services to protect their data privacy and crypto assets. We are constantly innovating and see it as our mission to establish new standards for the blockchain security industry."
Danny F., Investment Director at Binance Labs, commented: "While Web3 is shaping up to be a more decentralized and independent Web, this emerging sector still faces notable blockchain security challenges. Salus Security has made a step towards resolving these issues by leveraging their expertise in blockchain technology and machine learning. We're excited about this partnership and look forward to working with the Salus Security team to bring more blockchain security solutions to users and provide more guardrails for the Web3 industry."
About Binance Labs 
Since 2018, Binance Labs has invested in more than 200 projects from over 25 countries. It has also incubated about 50 goal projects that are native to Web3 via the Binance Labs Incubation Program, including Polygon, Perpetual Protocol, Dune Analytics, and more. As the venture capital arm and accelerator of Binance, Binance Labs is on the continued lookout for the next big Web3 innovation.
About Salus Security 
Salus Security is a well-rounded blockchain security company, providing services such as automated smart contract audits and vulnerability detection. The team is experienced in both traditional and blockchain security, and aims to make security services accessible for all.
SOURCE
https://www.binance.com/en/blog/ecosystem/binance-labs-leads-seed-round-for-salus-security-to-further-advance-the-quality-of-web3-security-1651729470474285743