MetaShooter Collaboration With Rage Effect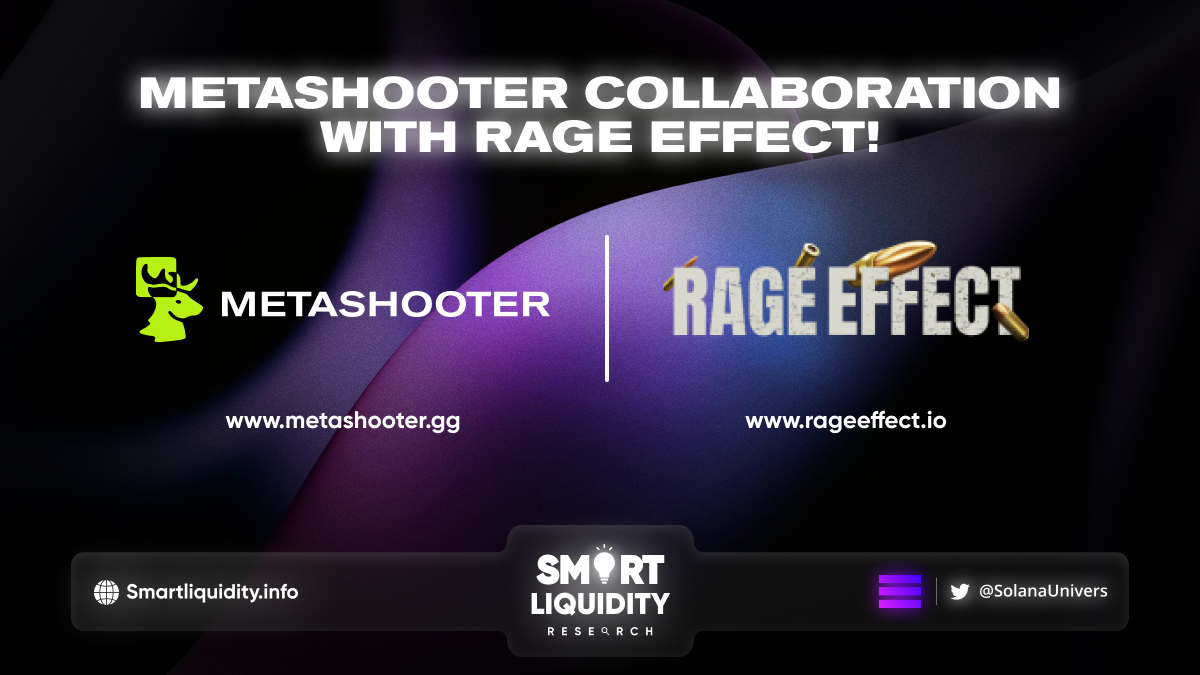 Rage Effect, the First AAA-graphics Play-and-Earn FPS game on Solana, announced its collaboration with MetaShooter, the first decentralized blockchain-based unique hunting Metaverse built on the blockchain and Unreal Engine.
The collaboration between MetaShooter and Rage Effect is going to surely be one that is full of excitement.
Partnership Highlights
Through this partnership, we intend to advance the gaming economy, bring GameFi one step closer to achieving widespread adoption, and recruit additional users. We will be able to broaden the scope of the MetaShooter community as a result of our partnership with Rage Effect, which will allow us to reach more people.
Together, MetaShooter and Rage Effect will collaborate on a variety of cross-community AMAs, postings on social media intended to increase exposure, and general support with co-marketing joint projects.
About Rage Effect
Rage Effect is designed to appeal to both sides of the coin. The pure gameplay and competitive side of finding the best strategy, team, and climbing the leaderboards to win tournaments. As well as the blockchain-powered decentralized ecosystem in which players' actions impact the game's progress.
The words blockchain gaming and first-person shooter are rarely use simultaneously. These features have been merged into a free-to-play & play2earn game that allows users to earn, spend, and even bet with their $RGE tokens. NFTs can also be purchase, collected, and used by players to enhance their game experience. Gamers have the ability to personalize their characters, weapons, and loadouts, allowing them total control over their experience.
About MetaShooter
MetaShooter, the first decentralized blockchain-based hunting metaverse that joins millions of gaming enthusiasts in a community where they can experience realistic hunting and develop many activities with wide monetization opportunities.
MetaShooter enters the Metaverse gaming market by giving new ways of hunting and putting its players first. Players can create their own hunter and prepare to enter huge hunting industry:
Experience real hunting, play in tournaments, multiplayer with stunning visuals with VR compatibility.
Hunt & Earn, receive token rewards by hunting trophies, winning tournaments, and more.
Customize & Upgrade hunting equipment by making their hunter unique.
Develop, buy hunting lands, build towers, breed NFT dogs, and earn passive income.
Explore the open World, hunt anywhere they want, experience various environments, animals, stunning visuals and realistic dynamics.
Experience exciting, RNG technology powered gameplay with logical utilisation of each NFT asset.
SOURCE
https://medium.com/@metashooter/metashooter-joined-hands-with-rage-effect-2a91a6d2272b