X-Starter Partnership with SmartLaunchpad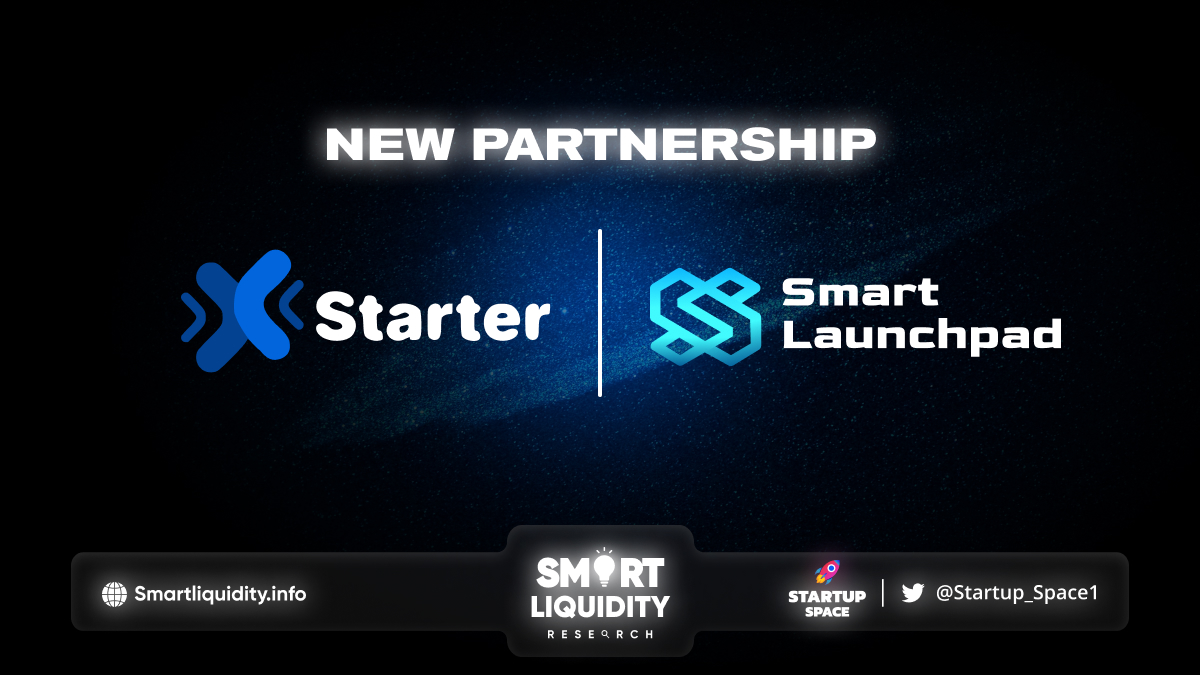 X-Starter has announced a new partnership with SmartLaunchpad, the next generation decentralized IDO Launchpad and Incubation zone.
Introduction
SmartLaunchpad Overview
SmartLaunchpad is a decentralized fundraising platform that curates and launches High-Quality crypto projects on a global scale. Their Platform is a unique consensus platform that focuses on processing speed and validation to facilitate the creation and use of Dapps.
SmartLaunchpad gives you the smoothest onboarding possible adopting to the BSC & POLYGON ecosystem with everything you want in one place! Their vision is straight forward to build a decentralized and safe launchpad on Multi-Chain. They will offer blockchain projects and investors an opportunity to get involved in the launch of projects on our platform.
The platform will introduce Multichain fundraising and unique tiers with APY to the ecosystem.Smartlaunchpad empowers projects to raise funds transparently and securely while building strong communities supporting them. SmartLaunchpad can potentially disrupt the financial market with a unique tier and staking APY system with multichain launchpad so it can give maximum users to take parts and get an allocation in maximum projects. And also select a good Project team and developer with the best support, and high-quality projects and become the world's first mass-adopted Defi platform.
The platform's goal is to create a simple, transparent, flexible and secure IDO launchpad for everyone in the crypto space.
Why Smartlaunchpad?
Effective Fundraising
Transparency and Trust
Incubate and Launch
Tier – Weight Mechanism
Decentralized
Early Access to All
Proper Vetting
Secured Platform
About SmartLaunchpad
SmartLaunchpad is the next generation decentralized IDO Launchpad and Incubation zone for DeFi, Gaming, Metaverse & NFT projects Built on Binance smart chain and Polygon Network.
About X-Starter
X-Starter will be a cutting-edge launchpad and a multi-chain fundraising platform helping projects raise capital and bringing safe investment opportunities to early investors in GameFi, NFT and Metaverse.
SOURCE: https://twitter.com/X_Starter_/status/1572896146720432133