Poolz new Partnership with Acquire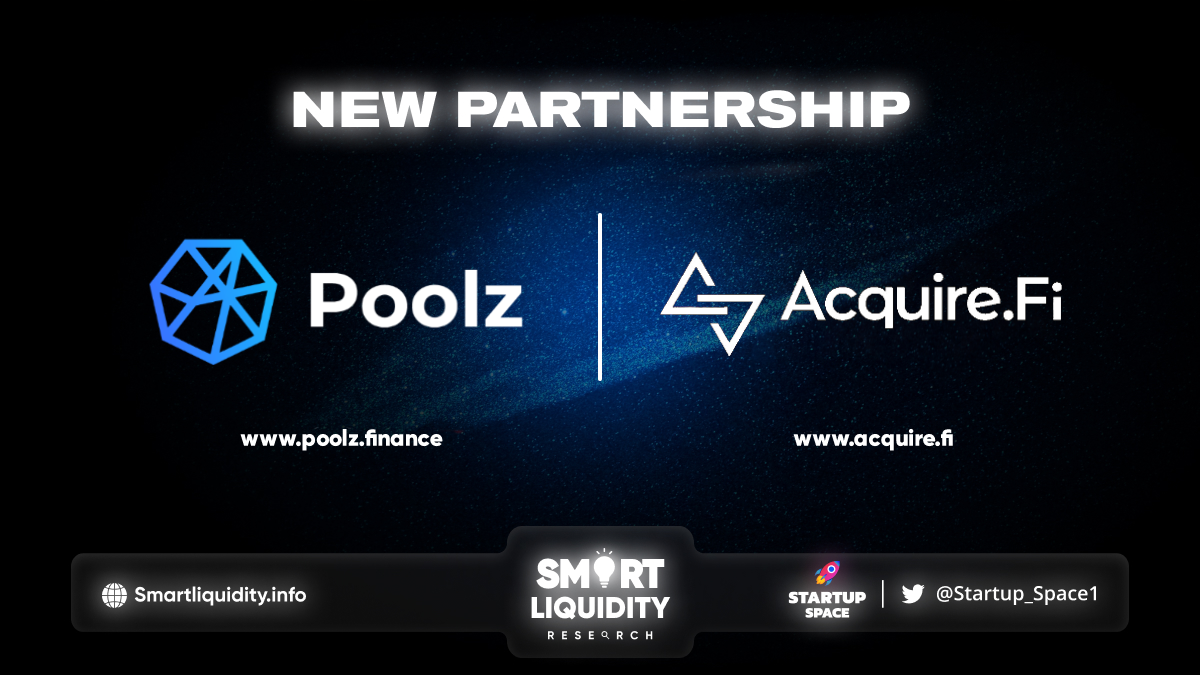 Poolz is happy to announce new partnership with Acquire.Fi, a crypto M&A marketplace enabling fractionalized ownership of Web3 companies, traditional businesses, and real-world assets.
Poolz has been at the forefront of Web3 innovation, and we feel this partnership is an important step forward.
Acquire.Fi's M&A marketplace brings together investing and Web3. The platform offers investment pools where retail investors can get fractional ownership of web3 firms, traditional businesses, and real-world assets. As a result, it aims to provide sustainable APY from real world revenue earning businesses on-chain. Its ultimate goal is to provide users access to stable dividend returns from real world organizations and profit earning businesses. A marketplace of Web3 businesses, IP, Communites, and more!  All for sale. This is for any investor, entrepreneur, and/or builder.
The platform accomplishes all of this through the NFTization of companies and assets. Investors can obtain fractionalized ownership of companies and assets in an investment pool represented by an NFT. The secondary market then quickly trades this NFT, making the investment liquid. The objective is for everyone to be able to legally own a portion in a crypto firm, traditional business, or RWA (real world asset).
The partnership with Acquire.Fi coincides with Poolz's value proposition and long-term aim to be an investment-specific platform that allows its community members to realize the rewards of pooled investing efforts.
They are really enthusiastic about how this relationship will benefit them and the community in the long run, and they aim to continue developing new and exciting partnerships to increase the value they provide to their community. Stay tuned to make sure you don't miss any Poolz updates!
About Acquire.Fi
Acquire.Fi is the first crypto M&A marketplace. Fractionalized ownership in Web3 companies, traditional businesses and RWAs for all.
About Poolz
Poolz is the leading decentralized fundraising platform enabling crypto's most innovative projects to kick start their journey and grow their communities. It allows its users to make research-based decisions to participate in high-potential IDOs, NFT sales, and Gaming projects.
Poolz aims to be a multi-chain platform and currently, users can participate in IDOs and NFT sales on Ethereum, BNB Chain, Polygon, Celo, and Avalanche, with many more to come.
SOURCE
https://blog.poolz.finance/poolz-partners-with-acquire-fi-the-first-crypto-ma-marketplace/