Avalanche Join Chainlink SCALE Program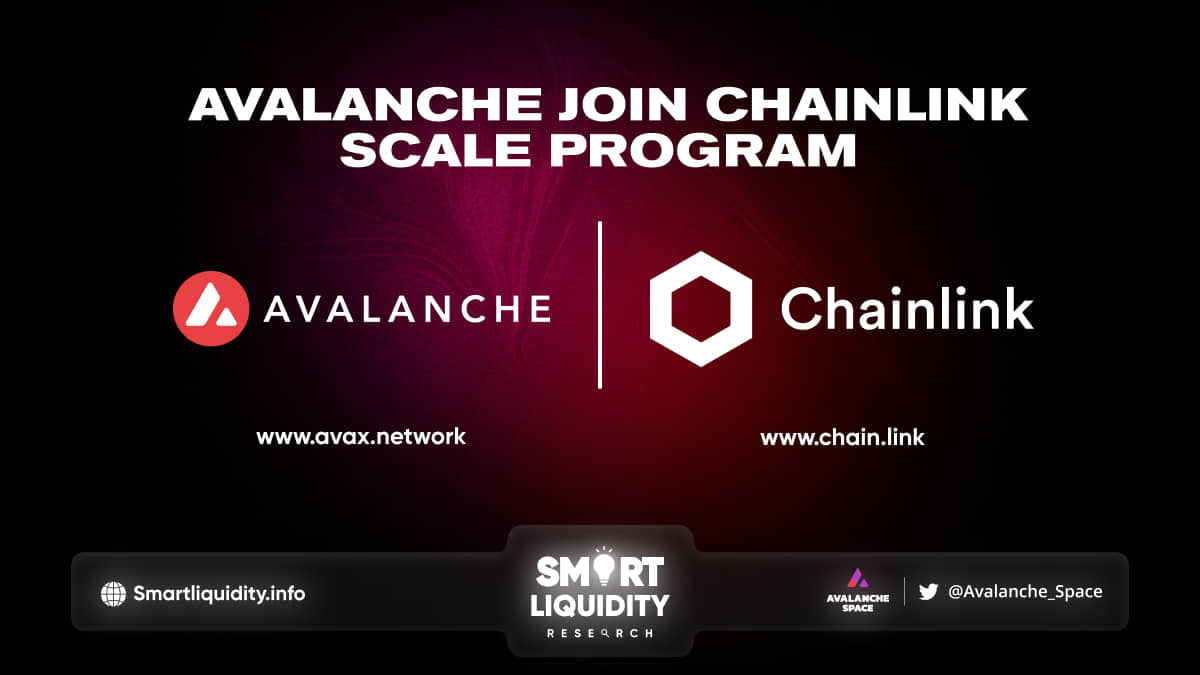 Avalanche Join Chainlink SCALE Program, Chainlink SCALE will pay for Chainlink oracle network operations to speed up smart contract development.
Chainlink is one of the on-chain ecosystems participating in the Chainlink SCALE initiative. Avalanche Join Chainlink SCALE Program SCALE helps participant chains expand by providing access to new Oracle services and/or configurations. This includes Data Feeds with higher update frequencies to enable more advanced and low-latency smart contract applications.
"We're proud to join the Chainlink SCALE program to further support builders across the Avalanche community by making Chainlink services even more accessible and sustainable. Developers deserve the best, and the collaboration between Avalanche and Chainlink Labs is proving to be a bedrock for new innovation." – Emin Gun Sirer, Founder and CEO of Ava Labs.
"The Chainlink SCALE program will improve the Moonbeam and Moonriver developer experience with new and diversified data feeds, helping developers build cross chain applications with highly in-demand oracle services like Price Feeds, while at the same time helping ensure the sustainability of this critical infrastructure across each network." – Derek Yoo, CEO of Purestake and Co-Founder of Moonbeam and Moonriver.
Chainlink SCALE enhances data security and utility while decreasing oracle costs. The proposal will increase Chainlink user charges and enable stakeholder input.
As blockchain ecosystems on Chainlink SCALE grow, oracle network running expenses may be compensated by dApp fees.
About Avalanche
By calculating the shortest time to finality, Avalanche is the blockchain industry's quickest smart contracts platform. Avalanche is blazingly fast, low cost, and green. Any smart contract-enabled application can outperform its competition by deploying on Avalanche.
About Chainlink
Chainlink builds, accessing, and sells oracle services required to support hybrid smart contracts on any blockchain. Chainlink oracle networks enable smart contracts to connect to external APIs and use safe off-chain calculations for feature-rich apps.
SOURCE:
https://www.prnewswire.com/news-releases/leading-blockchains-join-chainlink-scale-program-to-turbocharge-ecosystem-growth-with-increased-access-to-oracle-services-301635423.html?tc=eml_cleartime