Uno Re Partnership with Horde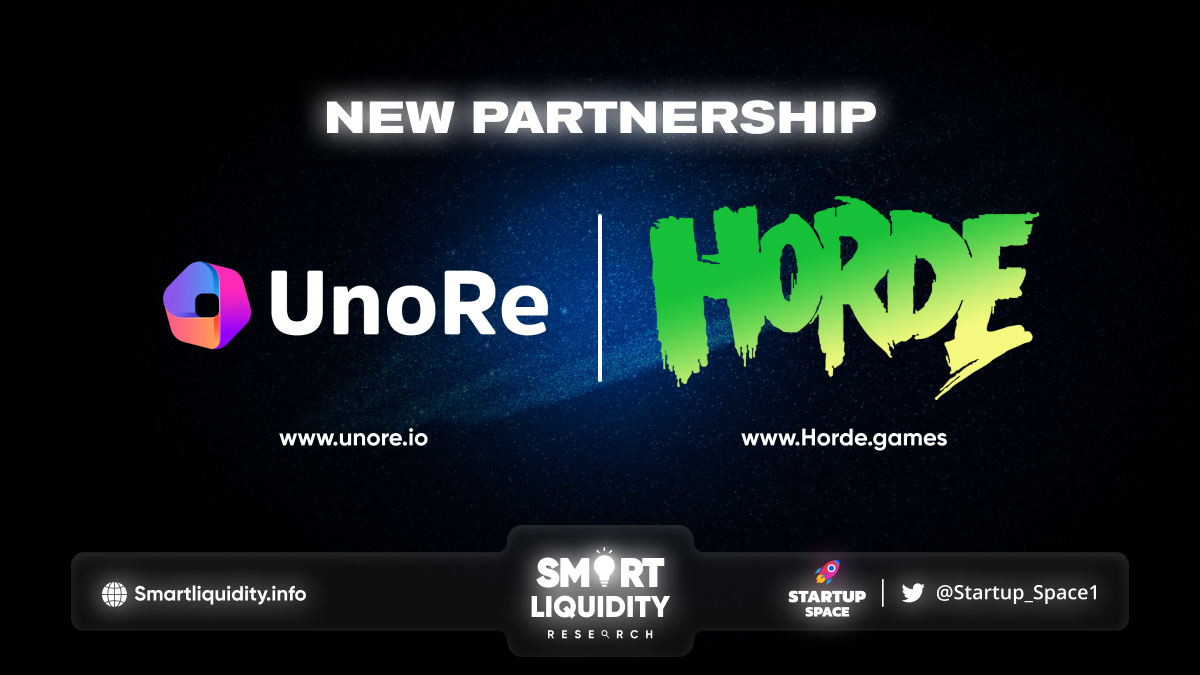 Uno Re is delighted to announce its partnership with Horde, a new approach to a DaaS protocol, to provide BUSD depeg cover.
This follows their partnerships with Trias, Bloktopia, Age of Tanks, and more, thus reinforcing Uno Re's commitment to empowering the next financial chapter of Defi.
Horde is an innovative symbiosis between a zero membership DaaS with stablecoin protocols and an in-development P2E zombie defense game, all integrated into a feeless ecosystem.
Since they launched their mission to bring forth a paradigm shift in DeFi insurance, they have remained committed to expanding the range of insurance solutions that Uno Re can offer the DeFi ecosystem. In pursuing this commitment, Uno Re is pleased to announce that they have partnered with Horde to provide $1M depeg coverage to their BUSD reserves..
As they saw earlier in the year with UST, stablecoins run the risk of losing their pegs to their reference assets (in this case the US Dollar). In May, the UST depeg wiped out about $40 billion in funds.
In accordance with standard industry practices, Horde, like every other DeFi protocol, holds cash reserves to meet all expected and unexpected costs in the short run, as well as to finance potential investments. However, for most protocols like Horde, the risk of stablecoin depegging is a real and foreseeable one that can incur a massive loss of cash reserve value.
The need to forestall any catastrophic consequences of a depeg is essential. But more importantly, the need to provide a safety net for the smooth running of such a protocol that enables the growth of the DeFi sphere is crucial — which is why Uno Re is delighted to provide $1 million in coverage to reimburse any loss of cash reserve value.
This collaboration will be a constantly expanding one — in the future, HordeGames is looking to launch its own DEX, and Uno Re looks forward to exploring opportunities to safeguard users on this newer venture as well.
About Uno Re
Uno Re is the world's first decentralised insurance and reinsurance platform, allowing the community to invest and trade in 'risk' and receive sizable returns on their investments in one of the safest asset classes in the world. They have over $3.7M in active coverage across various crypto protocols and have underwritten risk for over 100 protocols on its B2C Insurance Sales dApp — The Cover Portal.
About Horde
HORDE is a new approach to a DaaS protocol, paying daily rewards which will be stabilized in a liquidity management system. HORDE seeks to offer long-term returns through daily rewards on Plots purchased with HORDE tokens.
SOURCE
https://medium.com/@uno.reinsure/uno-re-partners-with-horde-to-provide-1m-busd-depeg-coverage-72952133e35d