MetaShooter Collaboration with Get Set Play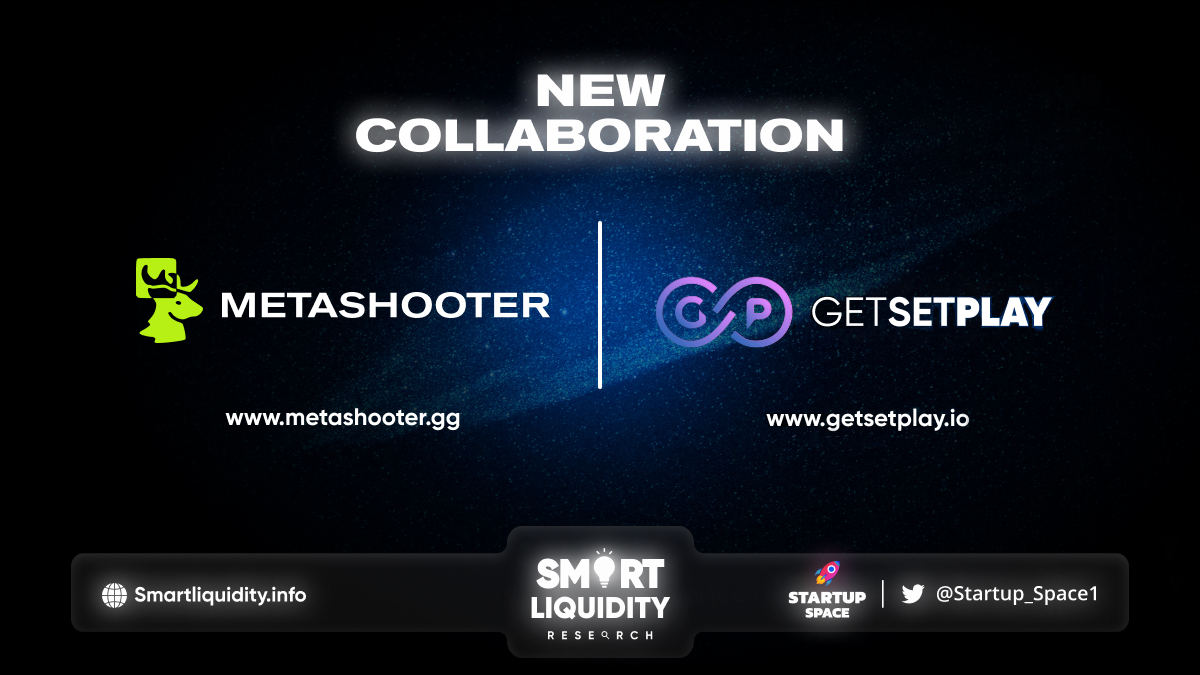 MetaShooter announces collaboration with Get Set Play, a platform for competitive gamers & streamers that will leverage the tenants of blockchain technology.
About the Partnership
Streamers and content creators who broadcast MetaShooters content will be granted full access to the Get Set Play platform which will help them further promote MetaShooters content to Get Set Play's dedicated viewers. One distinct advantage to streamers on GSP Stream is that unlike Twitch or YouTube, GSP Stream allows streamers to broadcast to a blockchain-focused audience that will be far more likely to go and play the game for themselves.
All MetaShooters streamers will have access to Get Set Play and GSP Stream's fantastic features, such as their ground-breaking moderation protocol that uses community elected validators to protect all streamers on the network against hate raids and similar attacks. This raises the standard of safety for MetaShooter streamers to a level that no other platform offers.
Partnership Highlights
Get Set Play will prioritize streams of MetaShooter, allowing MetaShooter streamers to take full advantage of the GSP Stream platform and take their monetization to the next level whilst also rewarding their loyal viewers. MetaShooter streamers will have access to GSP Stream's vast gaming community and, more specifically, the blockchain gaming community which will greatly increase the number of viewers of MetaShooter matches and tournaments. Gamers who organize tournaments within MetaShooter will significantly benefit as revenue from tournaments may increase as a result of being able to host tournaments within GSP Arena, making their share of the tournament revenue worth a lot more.
The watch-to-earn incentive will also increase the likelihood that Decimated viewers on other platforms will migrate to GSP Stream and the Get Set Play ecosystem. This will considerably increase the number of users that are actively using the Get Set Play ecosystem, which is significantly beneficial to Get Set Play as they seek to increase their user base. Any Decimated viewers who join Get Set Play as a result of this collaboration will be able to explore the entire Get Set Play ecosystem and benefit from all of its features whilst also being able to participate in tournaments or stream for themselves.
About MetaShooter:
MetaShooter is the first decentralized blockchain-based hunting metaverse that joins millions of gaming enthusiasts in a community where they can experience realistic hunting and develop many activities with wide monetization opportunities.
MetaShooter enters the Metaverse gaming market by giving new ways of hunting and putting its players first. Players can create their own hunter and prepare to enter huge hunting industry:
Experience real hunting, play in tournaments, multiplayer with stunning visuals with VR compatibility.
Hunt & Earn, receive token rewards by hunting trophies, winning tournaments, and more.
Customize & Upgrade hunting equipment by making their hunter unique.
Develop, buy hunting lands, build towers, breed NFT dogs, and earn passive income.
Explore the open World, hunt anywhere they want, experience various environments, animals, stunning visuals and realistic dynamics.
Experience exciting, RNG technology powered gameplay with logical utilization of each NFT asset.
About Get Set Play
Get Set Play is a groundbreaking decentralized, DAO-governed esports gaming and streaming platform that leverages blockchain technology to revolutionize the way we play, stream and spectate video games and esports.
SOURCE
https://medium.com/@metashooter/metashooter-announces-strategic-partnership-with-get-set-play-e9c52452f94e