veDAO and DeBox New Partnership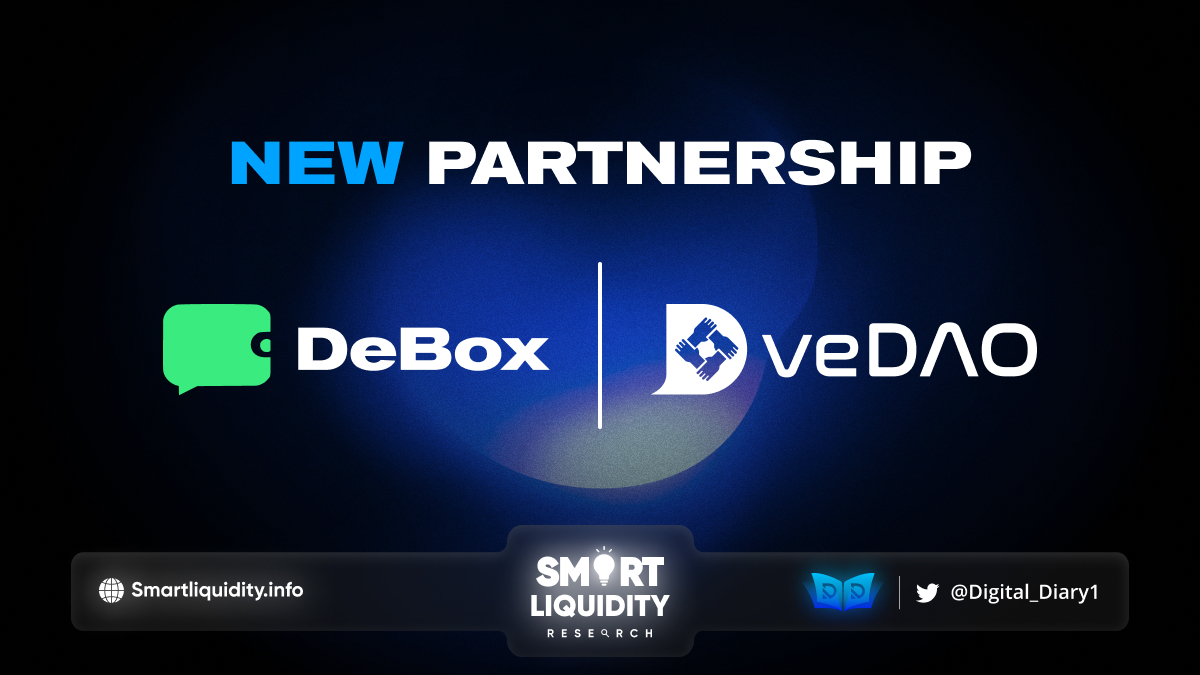 veDAO announces that they have reached a great partnership with DeBox, A DID-based Web3 Social Platform. They are delighted to cooperate with such an avant in the decentralized social activities to make more joint efforts in this industry. The collaboration is believed to further benefit both its communities on many levels.
What is DeBox?
DeBox is the new generation Web3 social platform based on DID, building seamless experience for decentralized DAO tools on mobile app. Currently hosting the most active Chinese communities in the Web3 Space.
Features:
⚫ Hold to Chat
Based on blockchain DID, it also makes users who hold tokens to join the corresponding group without permission.
Marking with multidimensional identity data to increase the credibility of speech. Also let high-quality information be delivered authentically.
⚫ Open Platform for DAO Tools
Group chat is the starting point of all DAO organizational structures. Everything, including proposals, voting, treasury, capital management, trading, raffles, contractual tools, happens here…
Build up a complete and open platform for DAO governance in a decentralized approach. Even so, establish DeBox Foundation to encourage more developers to participate in the platform construction.
⚫ Multidimensional Social Relationship Graph
Craving authentic DIDs in multiple dimensions through holding, transactions, accessing, and also opinions. Build a social network with a higher dimension.
Moreover, knowledge Cashing. Personal data assets on the chain only owned by DID. And also a high-quality knowledge content can be paid in multiple ways.
About veDAO:
veDAO, led by DAO, is an investing/financing platform. Utilizing the wisdom of the masses, the platform gives full play to the elite insight. The platform, finding and supporting the most potential projects through the voting mechanism, builds a community, composed of financiers, investors, and DAO members, with shared interests, thus enabling everyone to do his part and benefit from it.
veDAO is committed to providing a transparent and easy-to-access platform for all financiers, investors, and also community attendants through democratic voting. With veDAO, all the participants will share the benefits of the project and also benefit from the top-level project in the future.
SOURCE: MEDIUM