What is Shido Finance?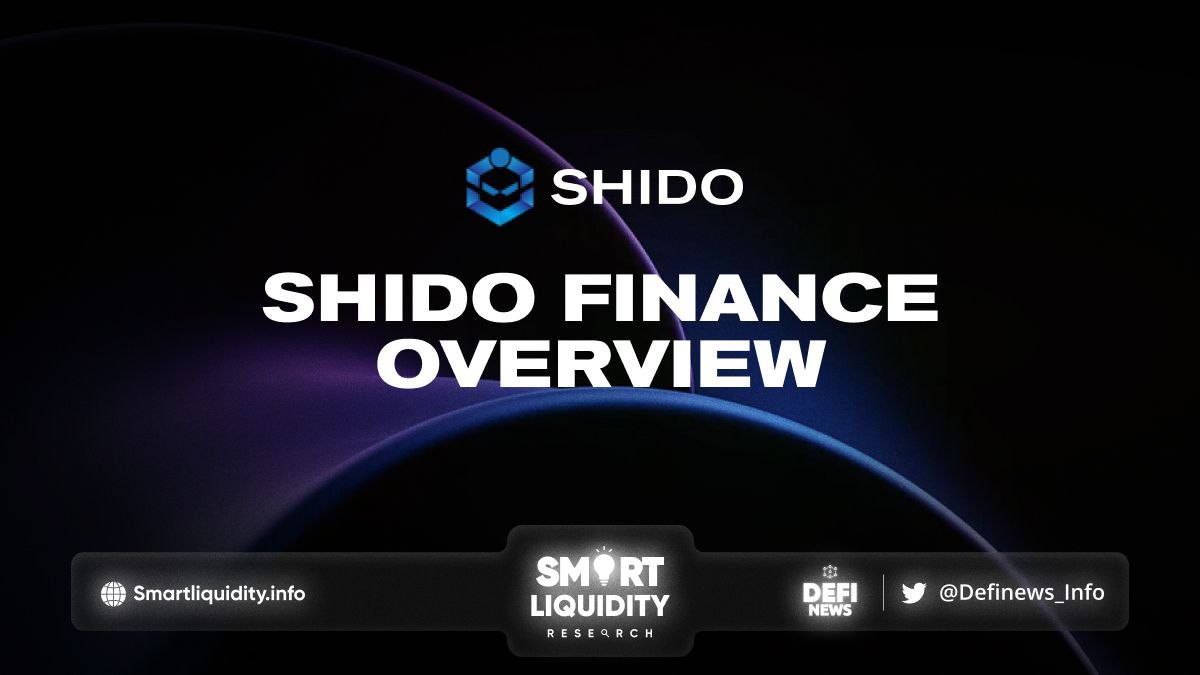 What is Shido Finance? Shido is a unique and powerful Ecosystem with next-generation DeFi Utilities. It is also a safe haven for investors with tokenomics that attracts serious investors. Its Smart Contracts are fully audited and its experienced team is fully Doxxed.
Shido first appears on the Binance Smart Chain (BSC) through a small and quite Fair Launch. No Presale or Private Sale was held. Then to grow organically with diamond hands and establish ourselves on a strong foundation.
The platform has now also launched on the Ethereum Network (ETH), along with its ETH-Bridge developed with its partner SoluLab. This expansion opens up the possibility for new investors to enter the Ecosystem. It also readies the way for its Cross-Chain Ecosystem and Shido Hybrid Exchange.
SHIDO Finance Product
The Shido Wallet — is a decentralized Crypto Wallet to buy, store, send and swap cryptocurrencies and NFTs.
Decentralized Exchange — Shido Dex is a decentralized DeFi Aggregator, Liquidity Protocol and Perpetual Dex
Mastercard and Bank — Shido MasterCard & Bank is a Crypto Debit Card and Banking Service in Shido Wallet available in +150 countries worldwide. It's a unique service making Shido Wallet a Hybrid Wallet removing the gap between Crypto and Fiat.
NFT Marketplace — Shido Market is a leading NFT Marketplace on Ethereum Network. Curated contemporary NFT art by emerging artists. Shido Market is a part of Shido Finance.
P2E Gaming Platform — This feature is launching this November.
Shido Staking
Shido Bridge
The Shido Chain 
Shido Chain is a Layer 1 EVM Blockchain designed for high transaction speed, reliability, and security. Using Proof-Of-Stake consensus mechanism, Solidity, and Ethereum Virtual Machine.
Shido Finance is building a cross-chain decentralized Crypto Bank with services only centralized exchanges and traditional banks are offering. A wide range of fully decentralized financial services where you are in control of your funds. $SHIDO is an innovative Deflationary Token that works as a governance and utility token deployed on the BSC and ETH. 
The $SHIDO token works as a connector which all fees in the ecosystem are based upon. When demand for its services rises, so does the demand for $SHIDO.
JOIN SHIDO FINANCE COMMUNITY
Website | Twitter | Telegram | Facebook | Discord | LinkedIn