Diamond Protocol Integrates LI.FI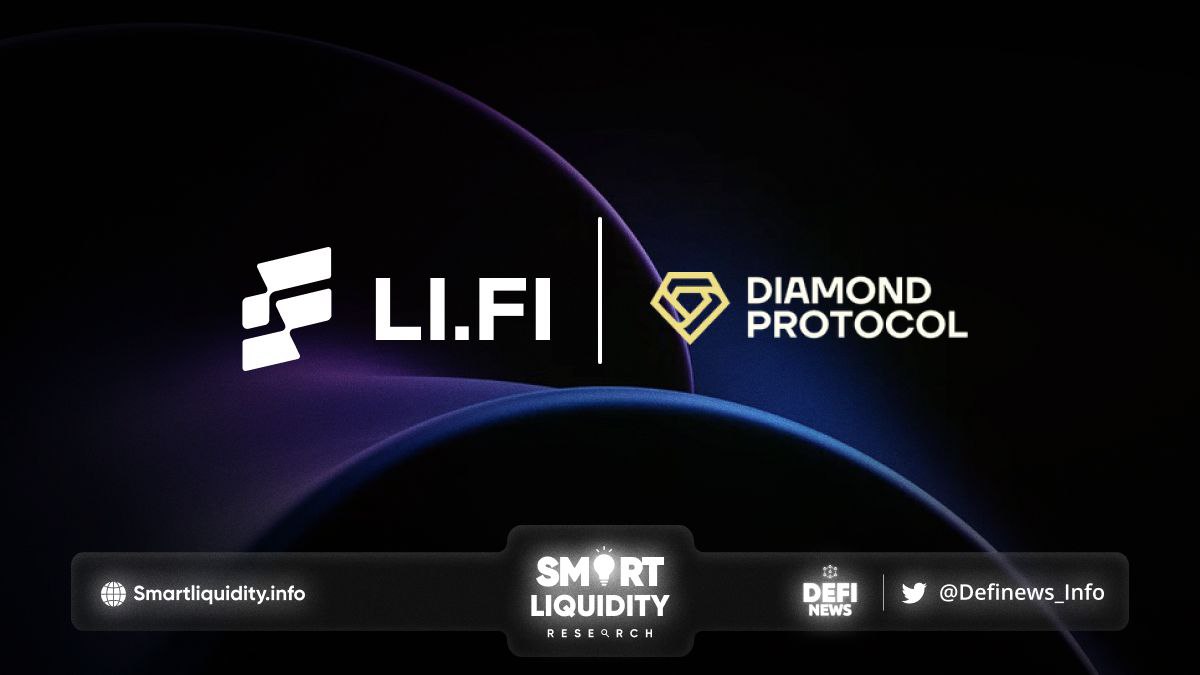 Diamond Protocol integrates LI.FI SDK. Diamond Protocol, a structured products protocol on Arbitrum. With the integration, Diamond users can bridge and swap assets across 15+ EVM-compatible chains supported by LI.FI without leaving the dApp.
Launched in early March, Diamond Protocol is a modular vault protocol where DeFi strategists can build on-chain structured products to earn a sustainable yield on crypto assets.
One of their main products, Unibot is a leveraged liquidity provision platform built on top of Uniswap v3. It allows users to earn stable lending interest with zero market volatility risk and gives them the ability to create long/short positions on ETH to profit from both liquidity provision and market movement.
Diamond protocol's main goal is to provide users with a source of sustainable yield with minimum risk. In the future, they look to integrate with GMX, the largest perpetual DEX on Arbitrum to allow users to earn greater yields. Additionally, they will launch Auto-vaults to lower the barrier of entry for retail users by creating a "set & forget" LP feature.
LI.FI SDK is the ultimate cross-chain money lego for dApps to build on top of:
integrated multiple fallback bridges + DEXs
maintain bridges + DEXs
choose the best bridges based on its research
LI.FI. is ecstatic to partner with Diamond Protocol to abstract away the difficulties of the multi-chain world. With the integration of LI.FI, users may seamlessly bridge and swap tokens from 15+ chains onto Arbitrum, without leaving the dApp.
In the simplest terms, LI.FI is like 1inch & Paraswap for bridges. It finds the best route among bridges & DEXs to move funds from one chain to another. In addition, since many bridges support a limited amount of tokens, we have DEXes on both sides of the bridges to swap before and after the bridge, simplifying any-2-any swaps across chains.
ABOUT LI.FI.
LI.FI is the best abstraction and aggregation solution on the market. LI.FI has aggregated 10+ bridges across 15+ EVM-compatible chains, along with all DEX aggregators and DEXs on those chains.
ABOUT Diamond Protocol
Diamond Protocol aims to be the DeFi Lab to build on-chain structured products to earn a sustainable yield on crypto assets.
RESOURCES