LI.FI and BlockWallet Integration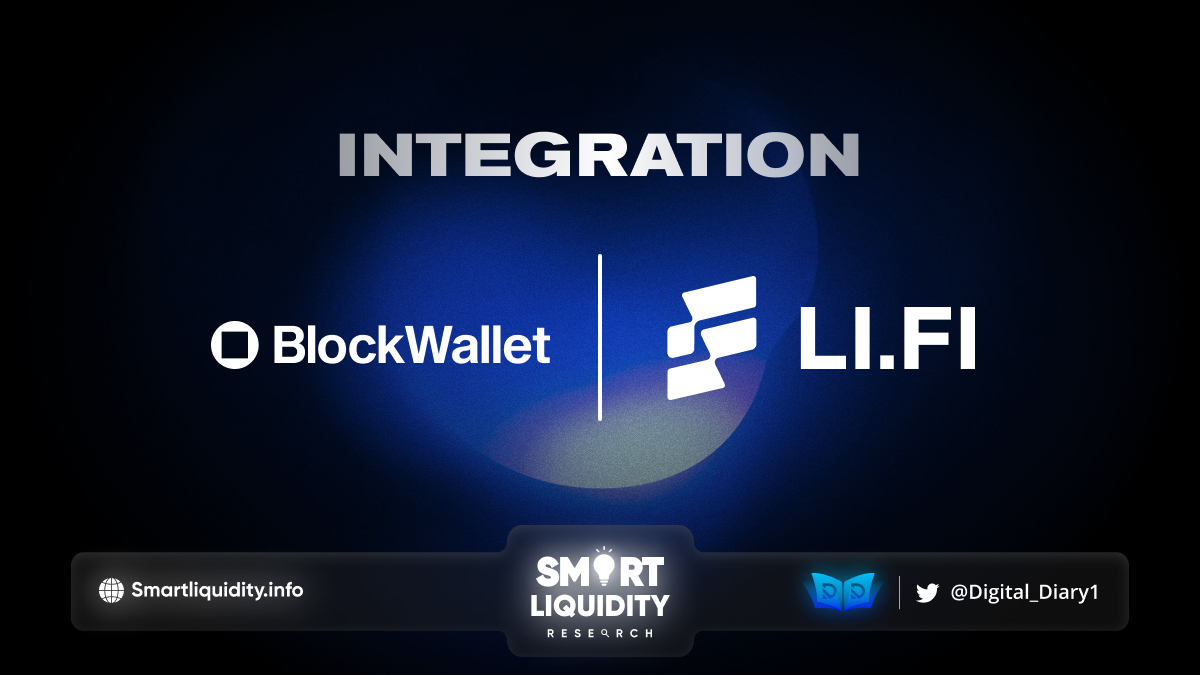 LI.FI is excited to announce its new integration with BlockWallet, a privacy-first self-custodial browser extension wallet where you can store, send or receive crypto and interact with your favorite blockchain apps privately#.
BlockWallet has launched BlockWallet Bridges, an in-wallet bridging tool powered by LI.FI!
The BlockWallet team integrated LI.FI SDK to support bridging assets between Ethereum, BNB Chain, Polygon, Avalanche, Fantom, and 11 other EVM-compatible chains. With the partnership, BlockWallet users can now transfer bridgeable assets (such as USDC, ETH, and many more) to and from every chain available on BlockWallet.
BlockWallet is a non-custodial crypto wallet focused on privacy that launched its web extension in 2021 on Ethereum. Since then, BlockWallet has expanded to support 16 EVM-compatible chains and has added quite a few interesting features, such as:
DEX frontrunning avoidance
Hardware wallet support
Swaps
Bridging
Conclusion
BlockWallet Bridges is another decisive step in normalizing the cross-chain experience for web3 users. They are super excited to help BlockWallet abstract away the complexities of cross-chain transactions and distill it into a straightforward user interface, where bridging and swapping can be done without even leaving the wallet!
About LI.FI
LI.FI is the most advanced bridge aggregation protocol on the market. LI.FI has aggregated 12 bridges across 16 EVM-compatible chains, along with all available DEX aggregators & DEXs on those chains, into a single solution. LI.FI connects to all the most important bridges to DEXes and DEXes aggregators. As a result, this solution allows complex any-2-any swaps providing both on-chain and cross-chain seamless swaps. LI.FI is the solution which ensures liquidity for swaps.
About BlockWallet
BlockWallet is a privacy-first self-custodial browser extension wallet where you can store, send or receive crypto and interact with your favorite blockchain apps privately.
As crypto sees mainstream adoption, blockchain's lack of privacy often translates to security risks. BlockWallet is here to ensure that on-chain privacy does not lag behind. The wallet provides a set of advanced privacy tools wrapped in a familiar and user-friendly wallet experience, eliminating friction and making privacy accessible for everyone.
BlockWallet protects you and ensures privacy by default. When you make transactions or interact with blockchain apps, BlockWallet routes all node requests through Privacy Proxies, which mask the IP address and other metadata, that can be used to identify and track you on a blockchain. You can also use the Privacy Pools feature, powered by zk-SNARKs technology, to deposit and mix funds in a smart contract. This allows transferring funds without links to your main wallet. BlockWallet offers integrated Flash-Bot Protection, shielding you from sandwich attacks when you trade on DEXes. Meanwhile, the Phishing Protection feature helps you combat phishing scams by generating unique artwork on all sensitive pages.
BlockWallet is not a compromise. It's privacy-first, but it still packs all features you would expect from a wallet. With full Web 3.0 support, the wallet allows you to connect to any DApp.
SOURCE: LI.FI BLOG