Double Protocol and Souls of Meta Collaboration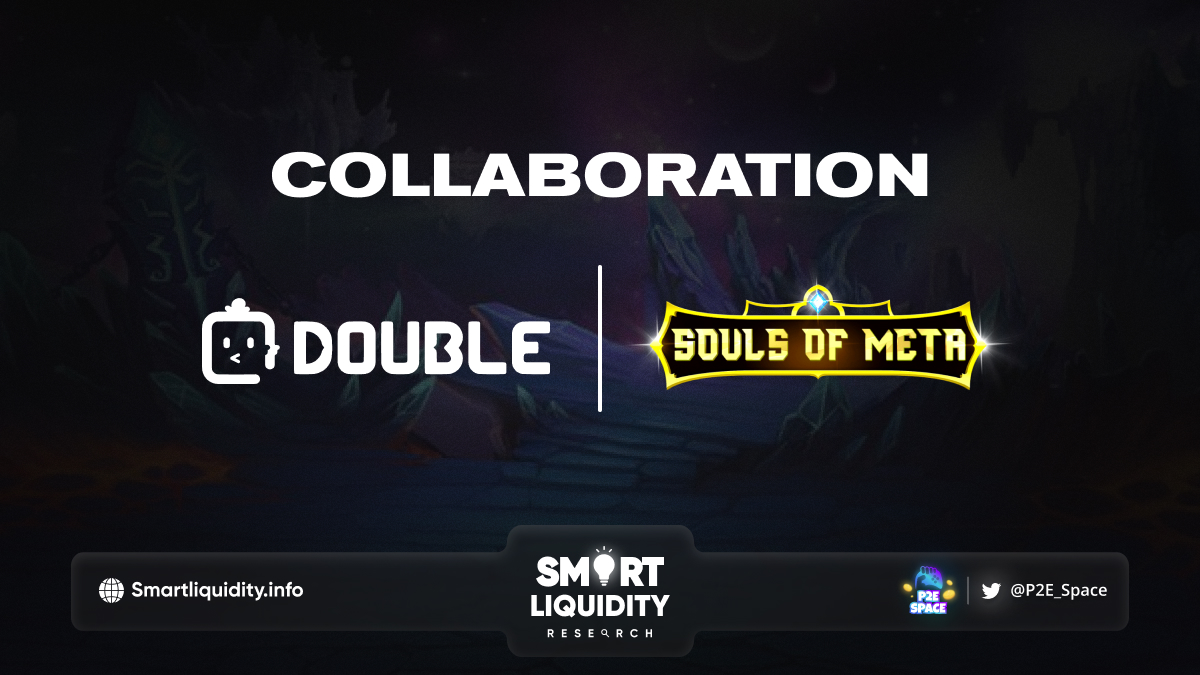 Double Protocol is thrilled to announce its collaboratio with Souls of Meta, a Fun-2-Earn Win-2-Earn Free-2-Play third-person Action-RPG Fantasy NFT Gaming Metaverse of Blades and Sorcery, to

deploys

and integrate NFT rental service for Souls of Meta NFT gaming assets.
Through this partnership, the Souls of Meta community will be able to rent, lend and sublet NFTs on the Double Protocol NFT rental marketplace. Gamers will have the opportunity to access NFTs necessary for them to strategically leverage both PvP and PvE game modes and earn amazing rewards.
This move will lower the boundary to entry into the Souls of Meta ecosystem, open access to a wider audience, and also let users unlock exclusive perks within the Souls of Meta ecosystem. This collaboration could also span across joint marketing efforts between Souls of Meta and the Double Protocol ecosystem geared towards attracting web2 gamers to web3 games.
Renting NFTs on Double Protocol doesn't require the renter to put up any collateral; thanks to the ERC4907, a custom-built token standard for NFT rentals which makes the renting process easy and user-friendly for NFT pros and newbies.
Double Protocol and Souls of Meta will work together to complete this NFT rental integration in the coming weeks.
About Double Protocol
Double Protocol is an NFT rental platform developed by the same team behind ERC-4907. Double Protocol enables the lending and renting of in-game and in-metaverse NFTs. The protocol is on a mission to deliver a revolutionary NFT rental platform that seamlessly connects NFT owners to prospective NFT renters who wish to leverage these assets for a limited time.
Double Protocol is distinctive in its rental approach because it uses ERC-4907 to separate NFT ownership rights from usage rights. This concept addresses the challenges associated with some rental services and distinguishes Double Protocol from other rental protocols.
In addition to the existing core products, Double Protocol also offers Web3 Domain Subscription. This service enables ENS domain holders to list and monetize their ENS names by letting other users subscribe to a subdomain name for an agreed fee for a specific period.
About Souls of Meta
SOULS OF MΞTΛ is a Cross-Game Multi-Chain Fun-2-Earn Win-2-Earn Free-2-Play Third-person Action-RPG Fantasy NFT Gaming Metaverse of Blades and Sorcery where you can own and monetize NFT assets through GameFi and SocialFi, and travel through community-created realms, fight monsters, collaborate with other players (PvE & PvP), solve quests and beyond, to have fun playing and earn at the same time!
They are creating a seamless Fun-2-Earn experience with an integrated Cross-Game NFT eco-system-based gameplay model with Multi-Chain support through EVM bridging and monetization of all in-game assets and through multi-chain DeFi; creating a symbiotic GameFi/SocialFi/GuildFi (SoulFi) experience coupled with in-game integrated Game MetaVerse (SoulVerse), Multi-Chain NFT LaunchPad (SoulPad), and in-game DAO (SoulDAO) offerings
SOURCE: MEDIUM