UnUniFi and Lithium Finance Partnership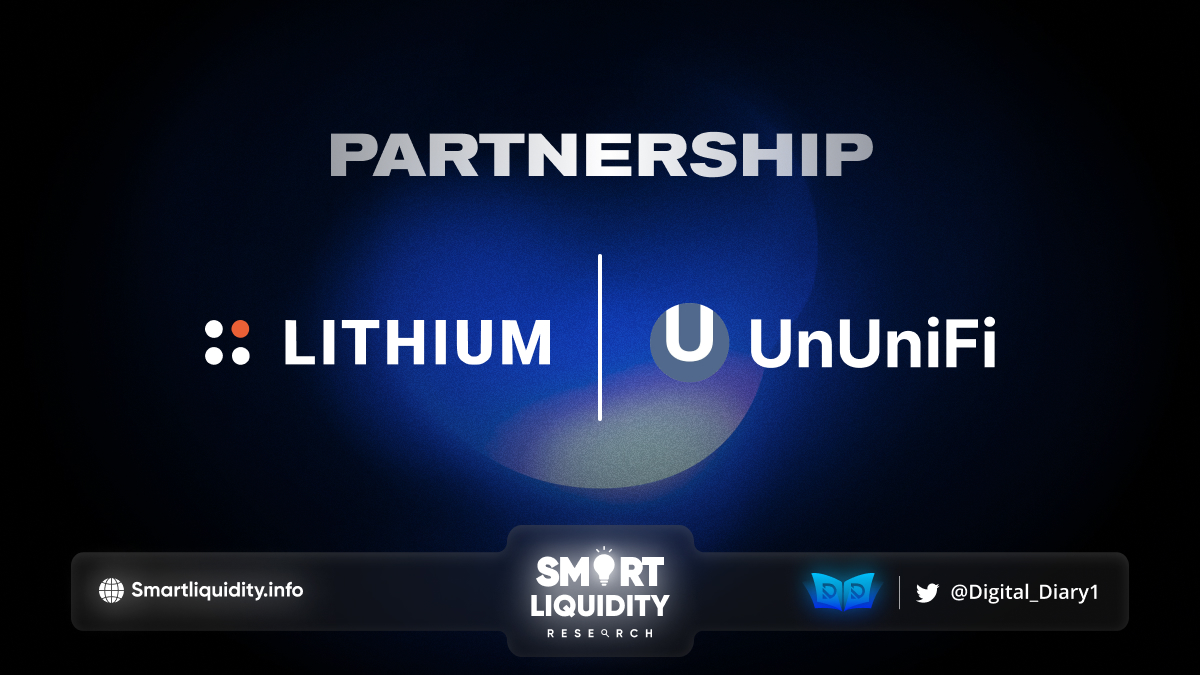 UnUniFi is thrilled to announce its new strategic partnership with Lithium Finance, the first decentralized asset pricing mechanism, powered by collective intelligence and machine learning.
With thier mutual interests in decentralized asset valuations, UnUniFi and Lithium Finance will begin co-marketing with the goal of working on a future product partnership pending development progress.
Marketing Partnership:
• Content creation: Jointly publish market / insight report
• Co-host marketing activities / cross community promotion e.g. Twitter spaces
Product Partnership:
• Coming Soon! (Pending dev. progress and internal discussion)
"Through our partnership with UnUniFi, we hope to further accelerate the adoption of NFTFi by having Lithium's Collective Intelligence and Machine Learning supercharged with the access to real-time data. Together we will boost NFTFi and bring true value of NFTs to our users."
-Lithium Finance
Through this partnership with Lithium Finance will surely catch attention within the NFTFi market. Stay tuned!
About Lithium Finance
Lithium Finance is the first decentralized NFT valuation protocol powered by collective intelligence and machine learning. Redefining NFT valuation approach through incentivizing honest assessment from community to reveal market sentiments.
Website | Twitter 
About UnUniFi Protocol
UnUniFi is a Layer1 blockchain protocol for providing efficient NFT lending through an internal NFT marketplace with Auto DeFi Yield on the Cosmos ecosystem. It creates solutions to common problems such as a "lack of liquidity for NFTs, often forcing NFT holders to wait for capital gains" and "other NFTFi services not giving users an accurate valuation based on solid demand for the NFTs that each user owns."
UnUniFi will be the first NFTFi platform to create a proprietary NFT valuation algorithm calculated using real demand data, while allowing its users to generate automatic DeFi yield on borrowed assets through an interchain yield aggregator.
UnUniFi aims to be a dApps platform with NFT price information at its core; the internal NFT marketplace provides valuable data for the NFT price discovery function, scalable for usage. By external platforms and Cosmos IBC integration.
Website | Twitter 
SOURCE: MEDIUM