Legends of Elysium to be Listed on Prom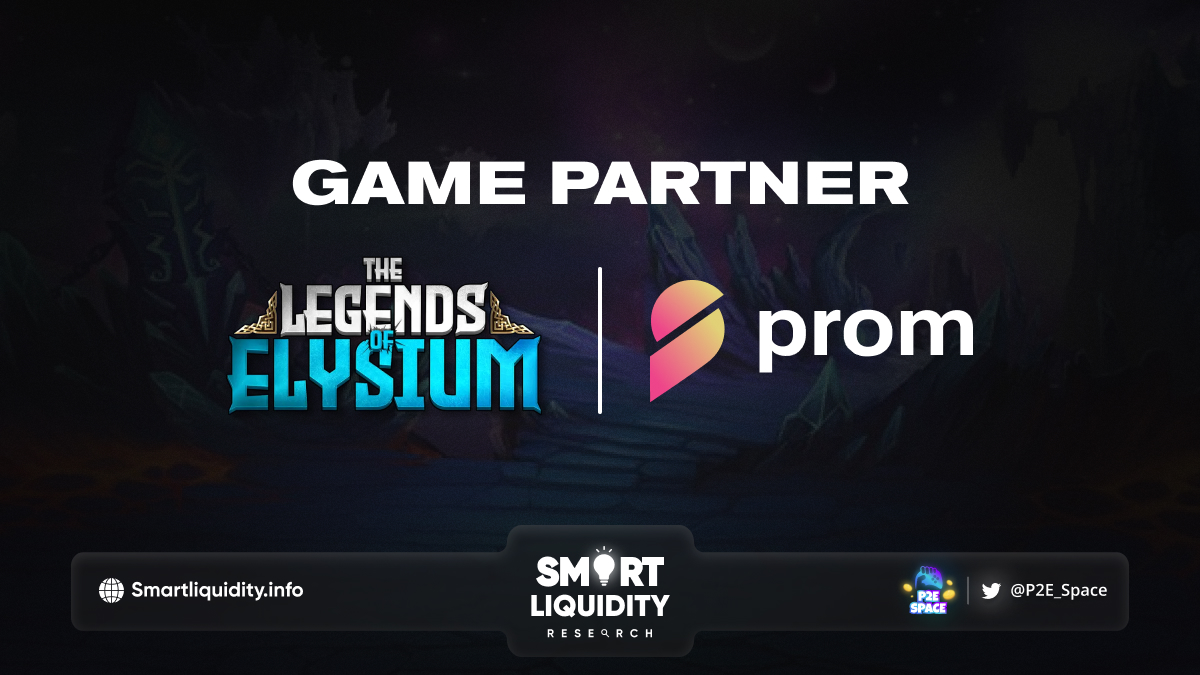 Prom is thrilled to announce that Legends of Elysium $LOE will be listed in their platform and is already represented at Prom and waiting for a big journey to start!
Partnership Highlights:
Prom has added Legends of Elysium to the "Coming Soon" section and will list its NFTs as soon as the game is launched. To give it a try, make the most of variable assets. Next, explore their guide on the project's mechanics, modes, and monetization strategies.
Prom believes that their collaboration is a win-win game. On the one hand, Legends of Elysium will reach a wider audience. On the other hand, they will increase GameFi awareness by presenting a high-quality project and, consequently, boost the market competition. Next, they are going to exchange their expertise, explore users' needs, and shape a close-knit community of avid GameFi players.
About Legends of Elysium
Legends of Elysium is a fantasy Free-To-Play fusion of Card & Board Game enhanced with strategic elements. They are building thriving game ecosystem which gives players a perfect combination of challenging entertainment with earning opportunities. It is achieved by the introduction of unique Game Board battle system, self-sustainable Treasury mechanism and also true asset ownership. Which along with focus on the playability and quality layer of the game. Delivers unforgettable experience to players all around the world. Because games are supposed to be fun!
To start playing, users can choose heroes with different characteristics, including such races as Orcs, Humans, and Dark Elves, and such classes as warriors, mages, and also archers. Next, one needs to upgrade them by completing multiple tasks. When heroes reach the second level, they automatically turn into NFTs that can be traded between players. Meanwhile, to have good chances of winning, gamers should work on their cards which have different rarity levels, including common, rare, epic, and legendary.
About Prom
Prom is a unified access point to GameFi that includes a gaming NFT marketplace and aggregator, decentralized rental and also mortgage, educational block, launchpad, and DEX.
SOURCE: MEDIUM