Double Protocol and Penguin Karts Collaboration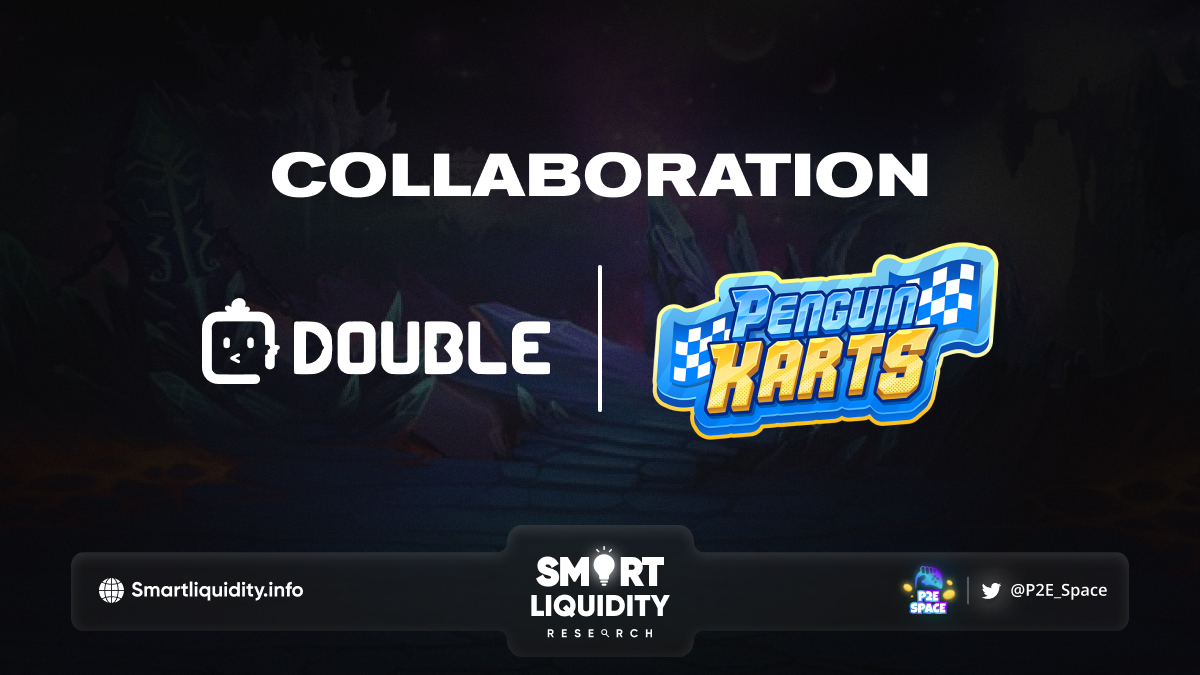 Double Protocol thrilled to partner with Penguin Karts, a blockchain-based battle-racing 3D multiplayer game that combines the best elements of arcade-style kart racing, mobile gaming, and Play-to-Earn NFT dynamics. Double Protocol will lead the integration of NFT rental features for Penguin Karts NFTs and in-game items.
This collaboration will make Penguin Karts 2D and 3D NFTs rentable on the Double Protocol NFT rental marketplace. The Penguin Kart community will then be able to rent, lend and sublet their NFT assets on the Double Protocol NFT rental marketplace.
This move will open up a new revenue stream for the Penguin Karts NFT holders to monetize their NFT assets without liquidating those assets or giving out their ownership. On the flip side, renters will be able to gain access to and utilize the Penguin Karts 3D multiplayer game, engage in the exciting gameplay and claim in-game rewards.
NFT rental powered by Double Protocol supercharges the Penguin Karts NFTs. Providing access to gamers who otherwise wouldn't have been able to afford these gaming NFTs. With Double Protocol, web3 gamers can now enjoy P2E games, earn rewards and unlock exclusive perks. Without committing huge funds to acquire in-game NFTs and lands.
Double Protocol will work closely with Penguin Karts to complete this integration in the coming weeks.
About Double Protocol
Double Protocol is an NFT rental platform developed by the same team behind ERC-4907. Double Protocol enables the lending and renting of in-game and also in-metaverse NFTs. The protocol is on a mission to deliver a revolutionary NFT rental platform that seamlessly connects NFT owners. To prospective NFT renters who wish to leverage these assets for a limited time.
By deploying ERC-4907, Double Protocol is unique in its rental approach. By ensuring that NFT ownership rights are separated from usage rights. This concept addresses the challenges associated with some rental services and distinguishes Double Protocol from other rental protocols.
In addition to the existing core products, Double Protocol also offers Web3 Domain Subscription. This service enables ENS domain holders to list and monetize their ENS names. By letting other users subscribe to a subdomain name for an agreed fee for a specific period.
Double Protocol is backed by well-known partners and industry heavyweights, including Matrixport, Shima Capital, Youbi Capital, LucidBlue Ventures, Red Building Capital, Capital 6 Eagle, and Plancker DAO, Steve Guo from Loopring, Tony Gu from NGC Ventures, and Mr. Block.
About Penguin Karts
Penguin Karts is a Play-to-Earn battle racing game, where drivers race against each other and compete for prizes and in-game swag. First, the 2D and 3D NFTs (3D NFT Mint upcoming April 2022) minted on Ethereum can be staked in their upcoming contract. Then players can claim their rewards in-game with playable NFTs in the form of Loot Boxes on the Fantom (FTM) chain. This transfer is made possible because both chains are EVM compatible.
SOURCE: MEDIUM