Bitizen Wallet and NiftyIN Partnership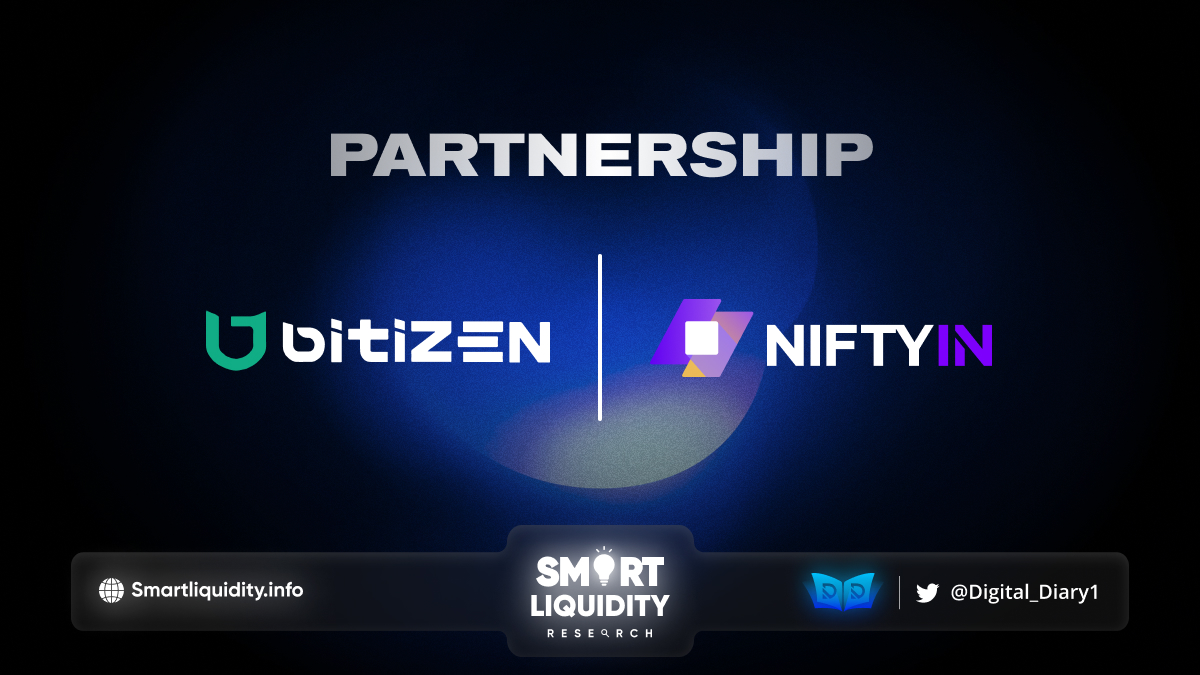 Bitizen Wallet has announced its strategic partnership with NiftyIN, a Smart platform for Generating NFTs & Empowering GameFi.
The heat around NFTs has brought many changes and promoted the development of the crypto industry, from digital artwork, PFP artwork, GenArt, co-branding, to GameFi and Metaverse. With the tech improvements and optimization of major public chain infrastructure, together with the support of GameFi's native tokens by mainstream exchanges, more and more Web2 players are trying to join the crypto space. They believe crypto space will bring more fun for the players, and it's a good market to make more money. This phenomenon is particularly prominent in Southeast Asia.
But despite this, only a small number of projects actually participate in GameFi. The reason is that the tech and user experience threshold in Web3 cut off most Web2 players. Bitizen, the leader among the new generation of MPC wallets without private keys and seed phrases, has already built a working solution, delivered it to the market and reached maturity. Bitizen Wallet guarantees absolute security, decentralization and privacy protection, where users can access any Dapp on any blockchain through the wallet's built-in Web3 Touch™ browser or through WalletConnect anytime, anywhere, just like Web2 products. Novice-friendly and easy to use, it is designed in a way that the ordinary users can quickly and also seamlessly join the Web3 space.
What is NiftyIN? 
NiftyIN, as the first platform with smart tools for art creators and GameFi project developers, allows users to convert their artwork and also game assets into NFTs. Additionally, it offers a wide range of services covering no-code NFT issuance and minting, as well as tools for GameFi development and operations. While empowering GameFi project developers and NFT users, the platform provides new monetization opportunities. NiftyIN is reshaping the value of art and GameFi assets, lowering the entry barriers for Web2 users into the Web3 space.
Crypto market in Southeast Asia has many potential GameFi and NFT projects, so Bitizen and NiftyIN united their efforts to allow users to smoothly explore new opportunities in Web3, promote new high-quality projects and accelerate the Web2 transformation.
About NiftyIN
NFT generator
One-click NFT minting, NFT sales, access to exchanges, tools for batch distribution of rewards, etc.
GameFi development tools
Random numbers on the chain, API and PVP API promotion, wallet SDK, in-game trade, etc.
GameFi operation tools
Game data SDK, NFT data analysis, airdrop tools, reward pool contracts, etc.
About Bitizen Wallet
Bitizen is a new generation MPC-based Web3 wallet with no private keys and no seed phrases, designed for the new wave of Web2. Bitizen provides the highest level of security while staying simple and easy to use. Other notable features are full privacy-safety, censorship-resistance and also multi-chain compatibility.
Bitizen has implemented top-notch cryptographic Secure MPC protocols that efficiently remove single points of failure present in all traditional wallets — private keys and seed phrases.
Bitizen wallet is able to integrate with any existing or future DApp on any blockchain via SDKs within a few minutes and also make them accessible in the built-in Web3 Touch™ Browser and DApp Pass.
SOURCE: MEDIUM