MAP Protocol and GMO Coin Partnership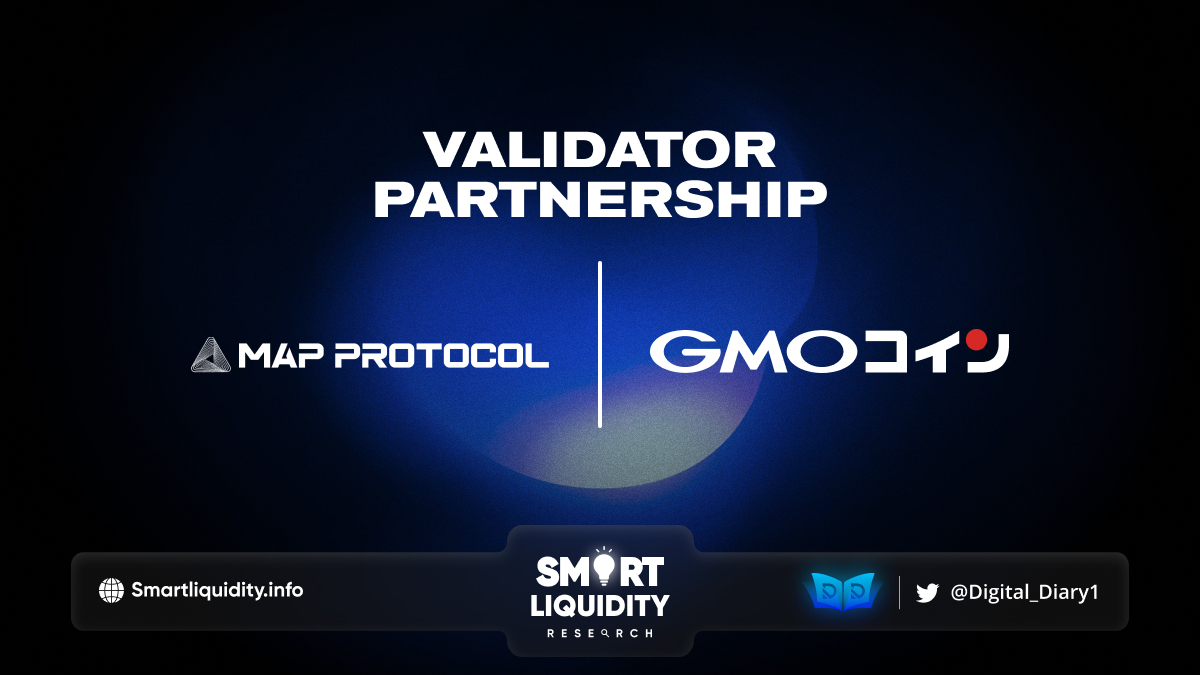 MAP Protocol, the fully decentralized and provably secure omnichain network infrastructure built upon light-client and ZK technology, is kickstarting a validator partnership with GMO Coin, the provider of a safe and also secure system for crypto trading.
In this partnership, MAP Protocol and GMO Coin will work together to ensure that MAPO Mainnet will continue to run with maximum security and also full efficiency. With GMO Coin's node management services, MAP Protocol's omnichain network will have enhanced security which dApp developers will bring their dApps to the MAPO ecosystem with more confidence. At the same time, GMO Coin will be able to demonstrate its technical capabilities across the blockchain space.
Of this validator partnership, MAP Protocol CCO Michelle Law said, " As an omnichain infrastructure in Web3, MAP protocol envisions a future where every chain can be connected seamlessly and every dApp can be deployed easily on multiple or all chains. Working with qualified validators is crucial for us to achieve that. GMO Coin's secure node management service will certainly help usher into a fully decentralized and secure omnichain future."

GMO Coin CEO Tomitaka Ishimura said, "Partnering with MAP Protocol represents our expectations for the future of decentralized and secure omnichain and our support for their team and their vision. We are looking forward to helping this industry and their ecosystem."
About GMO Coin
GMO Coin provides a safe and secure system for trading crypto assets, which also enables leverage trading. GMO Coin was established in October 2016 as a crypto assets exchange business. And was registered as Type 1 Japanese Financial Instruments Business in May 2020.
About MAP Protocol
MAP Protocol is the ultimate omnichain layer of Web3 with provably secure cross-chain communication built on Light-client and ZK technology. MAP provides seamless communication with all chains and also connects EVM with non-EVM. Developers can access a full suite of SDKs so their DApps can easily become omnichain applications.
SOURCE: MEDIUM