AMB and Cosmostation Integration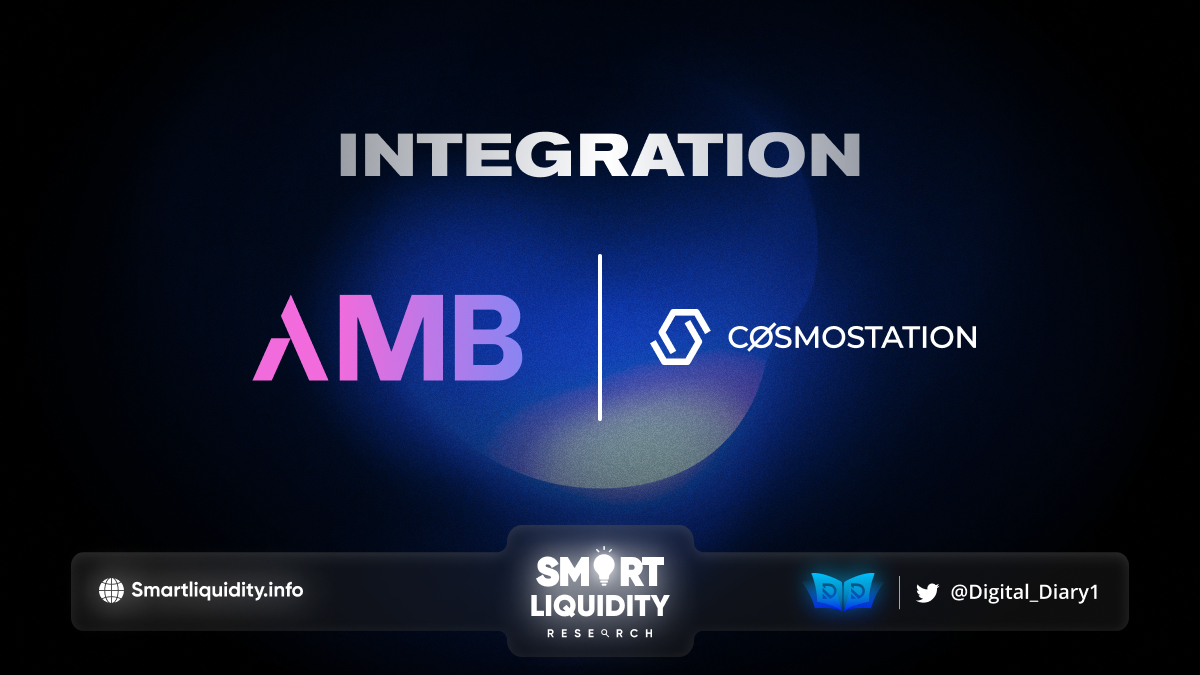 AMB, an initiative that helps projects build communities, has integrated with Cosmostation. This integration, already in beta testing, has passed all tests with EVM chains.
How the integration works?
The integration of AMB with the Cosmostation wallet extension allows users to access their cryptocurrency assets through the Cosmostation wallet on AMB platform, which provides a secure and convenient way to manage and track their digital assets. This integration also allows users to easily send and receive tokens reward after participation in AMB-based programs. Additionally, the integration of AMB with Cosmostation can provide users with access to a range of other features and services. Overall, the integration of AMB with Cosmostation can provide users with a seamless and convenient way to engage with the AMB ecosystem and access the benefits of the AMB protocol.
It is worth noting that the integration of AMB with the Cosmostation wallet extension is just one example of how AMB is working to expand its ecosystem and provide users with more convenient and user-friendly ways to access and interact with the platform. AMB is constantly exploring new partnerships and integrations to further enhance the capabilities and utility of the platform, and to provide users with the tools and resources they need to succeed in the crypto world.
About Cosmostation
Cosmostation provides a purely streamlined access to the interchain through developing a suite of user-friendly applications for partner networks we help secure as an industry-leading validator node operator and investor. Their interchain products ranging from Mintscan Block Explorer, Cosmostation Mobile Wallet (iOS, Android), Cosmostation Web Wallet, Cosmostation Extension, to spacestation.zone serve as both a powerful set of tools for protocols/exchanges to onboard users and for developers/validators to efficiently navigate networks.
About AMB
AMB is a solution for crypto projects, is a platform that allows projects to create and manage their ambassador programs.
Through using many features such as dashboards, announcements, calendar, ambassador profile, and more, AMB provides a great number of effective mechanisms for managing ambassador programs.
SOURCE: MEDIUM