Mayhem Nodes Partners With Acurast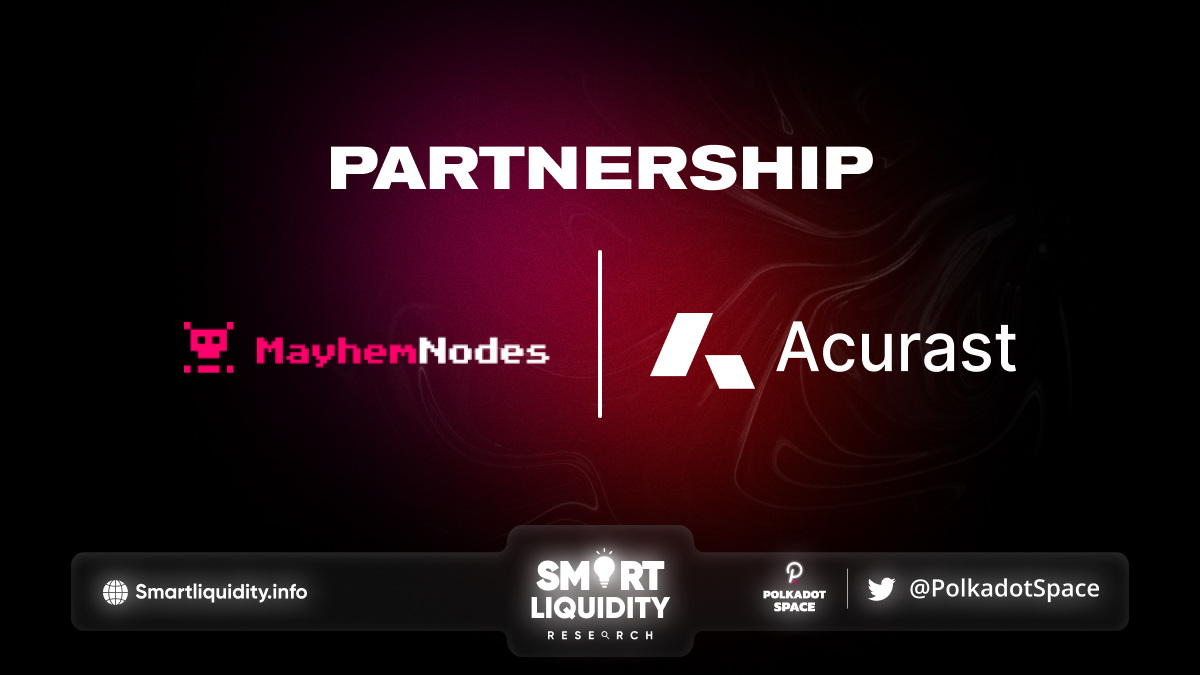 The

Mayhem Nodes

Partners with

Acurast

Providing them with Data Transmitters
The Mayhem Nodes Partners With Acurast. Mayhem Nodes is thrilled announce that we have entered into a partnership with one of the most anticipated new projects soon bidding for a parachain in the Polkadot ecosystem, Acurast. Mayhem will be providing Acurast with Data Transmitters. To facilitate delivering real world data feeds available to teams building in the Polkadot ecosystem and beyond.
About Acurast
Acurast a platform that allows developers to bring off-chain data onto the blockchain for use in their decentralized applications. SThe Acurast currently working on being available on several blockchain ecosystems, including Polkadot, Tezos, & NEAR.
The platform enables developers to access real world data & computation processed by Data Transmitters through a streamlined marketplace. These Data Transmitters offer their computation services to developers & process Acurast Jobs in the Acurast Trusted Virtual Machine, which utilizes TEE.
Acurast's platform verifiable & secured through technology & cryptography, & operates within the principles of Web3 by being decentralized and not reliant on a single central party. Design to be flexible & allow developers to access off-chain data or computation for their specific use cases without the need for centralized approval. The platform an inclusive ecosystem that is open to projects on various blockchain platforms.
About Mayhem Nodes
Mayhem Nodes provides professional-grade, reliable PoS infrastructure focused on supporting projects building in the Polkadot ecosystem. Any stage of development by operating blockchain infrastructure critical for decentralization. They offer the dependability of industry grade security so the dedicated nodes allow teams to focus less on maintaining networks, & more on shipping products.