Racearth Upcoming IDO on AnyPad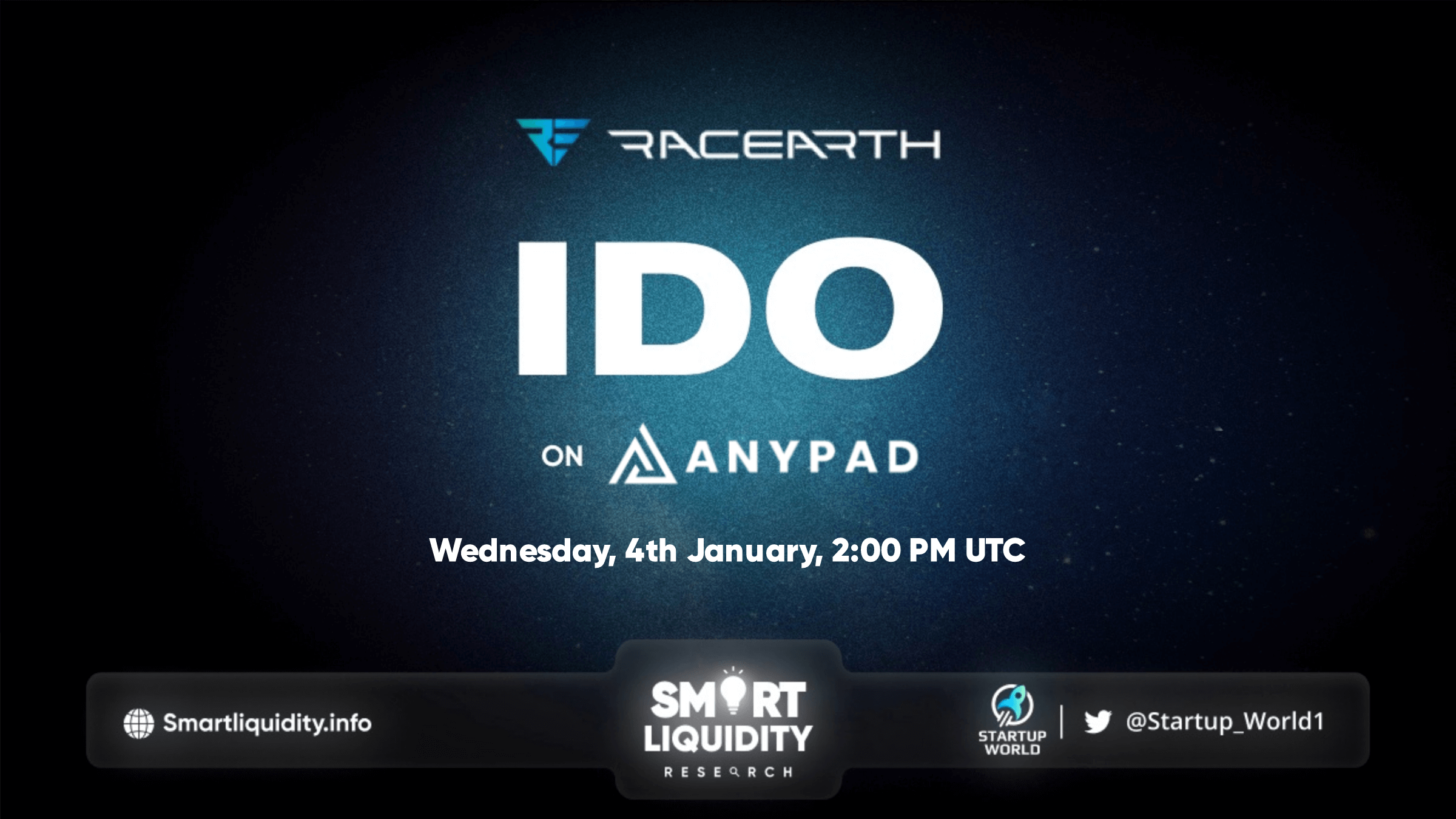 Racearth will launch its upcoming IDO on AnyPad, a next-generation blockchain Incubator and accelerator platform.
Project Overview
Racearth is a metaverse car racing game built on #BSC . Racearth's goal is to integrate the p2e into the #Metaverse in a best way. #Racetoearn will be the method to be used both to ensure this integration and to add a new dimension to the #p2e
IDO DETAILS:
Public Sale :04th January 2 PM UTC
IDO Price : 0.03$
Ticker : RACE
Raise : $75k Hard cap
Vesting : %15 TGE, %17 for 5 months
Chain : BSC
TGE : 9th January, 1pm UTC
Anypad Shield Refund Policy for VRJAM
1. After token claim is Live, investors will have 2 hours to either choose to have their tokens or request a refund.
2. If investors claim tokens, project team will be given the funds raised.
3. If investors choose a refund, investors would get back their invested funds but will pay for gas fees.
4. All investors will be refunded if price drops below IDO price within 2 hours
About Racearth
Racearth project is a race2earn metaverse game, perfect combination of two sections: Race and Earth.
Users will be able to organize races and they can attend the races to earn. Races can be organized only in the lands with "racetrack" attribute on it and the rules will be decided by the landowners before the race. These races can be watched by other users. There are also clans that users can attend to earn more and to have successful gamer friends in the game. All the transactions of the tokens will be safe and secure on blockchain thanks to smart contracts. In order to attend those races, users need to have a NFT, representing their car in the game. This NFTs will be limited, and they will be sold in special sales. Besides the races, car tuning, car repair, tire change, paint shops etc. are possible things to use for the cars in the game.
About Anypad
Anypad is a next-generation blockchain Incubator and accelerator platform building a Multi-chain LaunchPad. Multi-chain AMM DEX, and Blockchain Game, Star Strike. Anypad would give crypto & blockchain startups & investors the best experience as the industry gains full-scale global adoption. Their focus is on fostering and advancing the best and most creative micro-cap blockchain projects. Allowing blockchain startups to grow and raise funds seamlessly.
SOURCE: https://t.me/anypad_chat/397843